Seminyak is one of the popular tourist destinations in Bali. Besides being famous for its beautiful beaches, Seminyak also has many fine dining restaurants that offer a wide variety of dishes and a unique atmosphere. One of the atmospheres offered by fine dining restaurants on Seminyak Beach is the view of the wide expanse of blue sea during the day and the beautiful sunset view in the afternoon. Fine dining restaurants located on the beach in Seminyak usually offer a romantic atmosphere, so this is the right place to pamper your partner. These restaurants usually serve European and Asian specialties prepared with modern techniques and high-quality ingredients. Fine dining restaurants on Seminyak Beach that you must visit are Seasalt Restaurant, Kaum Restaurant, Ijen Restaurant and many more. However, this article will focus more to review Seasalt Restaurant.
Seasalt Restaurant
Seasalt Restaurant is a luxury restaurant located on Petitenget Beach, Seminyak, Bali. This restaurant serves delicious and refreshing seafood dishes with a modern twist. Seasalt offers a modern, elegant vibe with a serene beach vibe, making it a popular dining spot for travelers looking for a unique and different food experience.
This restaurant is built on a small hill overlooking Petitenget beach and can be accessed easily via the main highway. Along the entrance to the restaurant, you will enjoy the beautiful views of the coast and can't wait for a unique dining experience at Seasalt.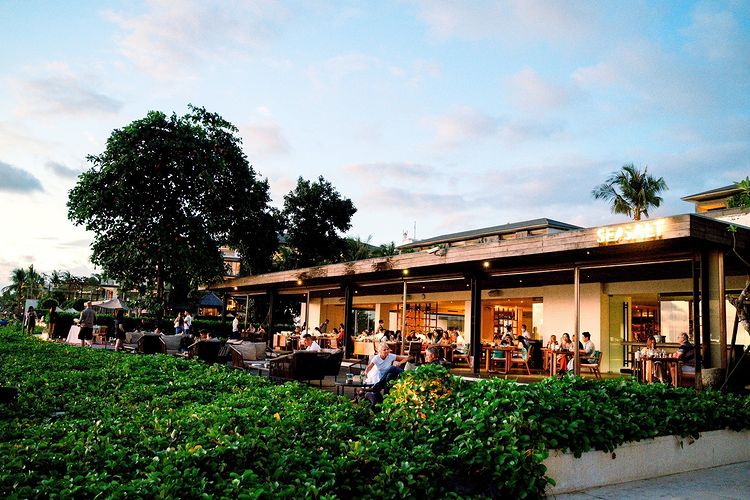 When entering the restaurant, visitors will be greeted with an elegant and charming interior design. The white and blue colors which are the main theme of the restaurant create a fresh and clean feel. The interior of the restaurant consists of comfortable and elegant wooden chairs, tables covered in natural stone, and chandeliers hanging from the ceiling. The atmosphere of this restaurant is very serene and charming, with beautiful views of the beach that can be seen from anywhere in the restaurant.
Dishes And Price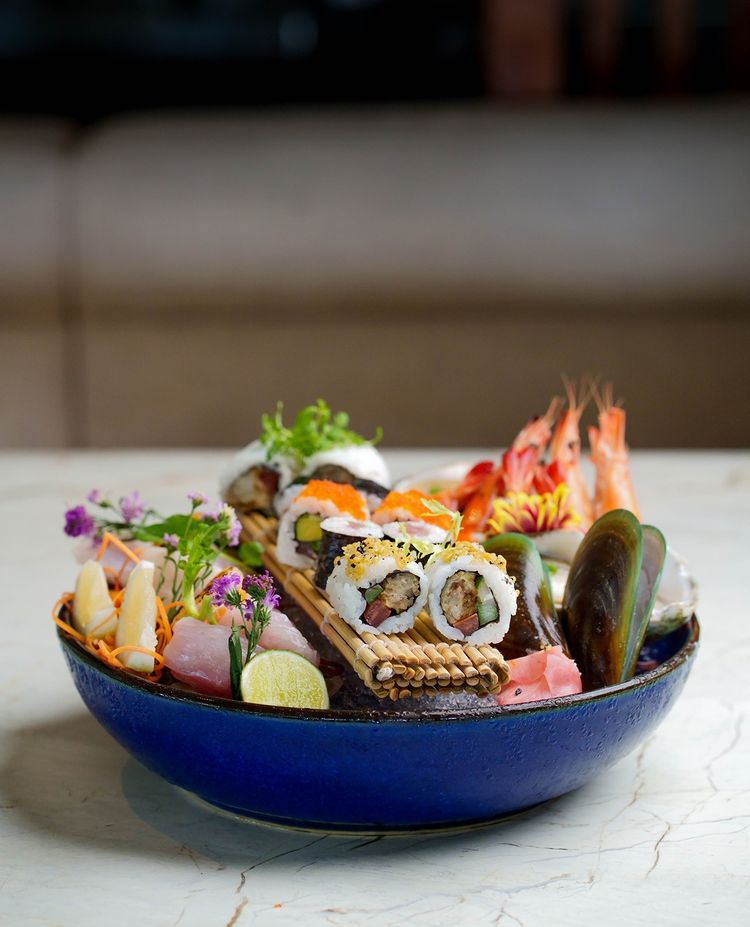 The food served at Seasalt Restaurant is very famous and delicious. The restaurant's menu consists of refreshing and delicious seafood with a modern twist. These seafood dishes are made from fresh ingredients combined with traditional Indonesian spices. Some of the menus that are visitors' favorites include sushi and sashimi with fresh and premium ingredients, fish dishes served with a special sauce, as well as sea pasta and risotto. To find out about other Seasalt Restaurant menus, you can CLICK HERE. The price range of dishes offered starts from around 100 thousand to 200 thousand rupiah.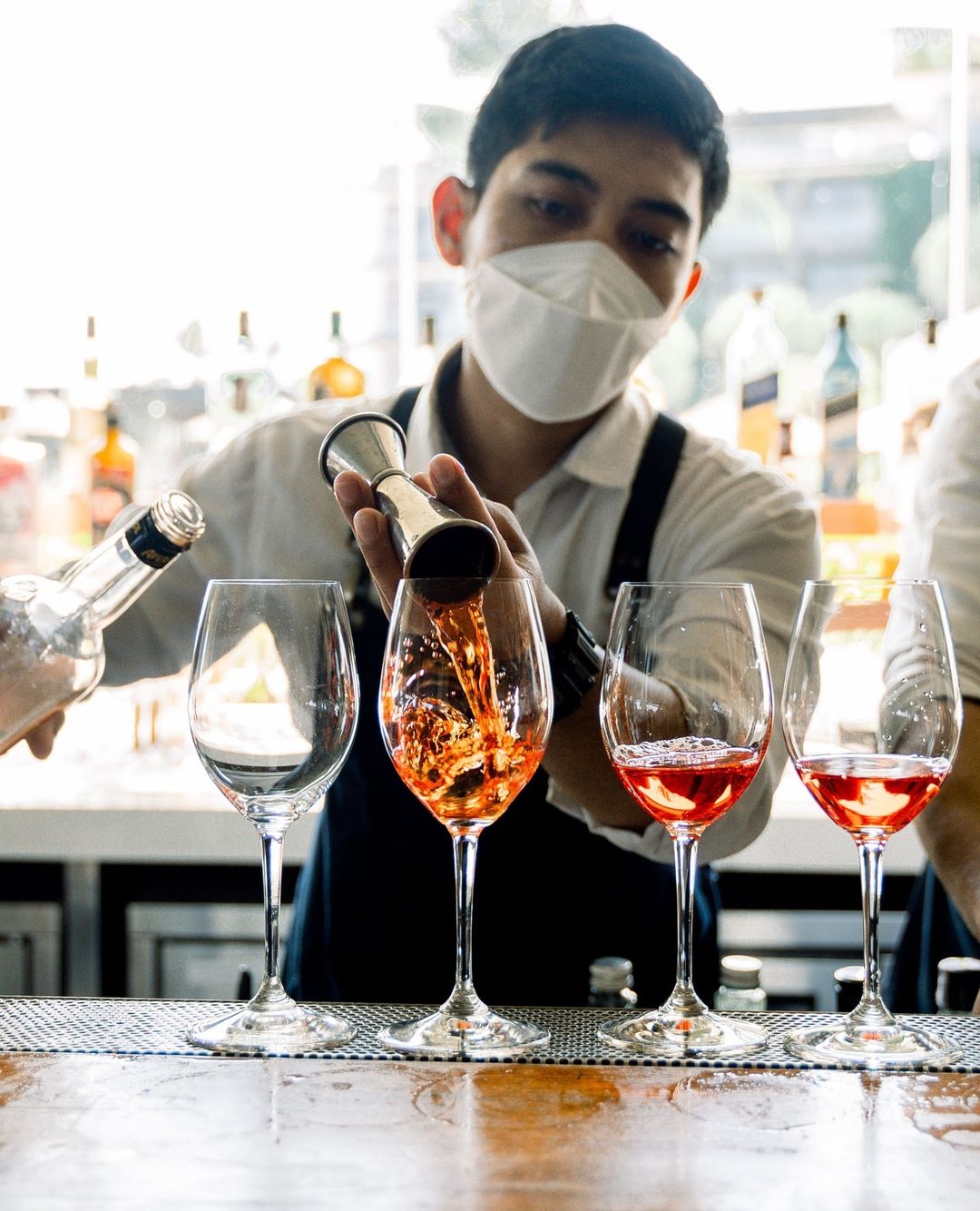 Seasalt Restaurant also offers a selection of refreshing drinks, from fresh fruit juices to signature cocktails. There is also a selection of high-quality wines that will complement the elegant dining experience at Seasalt. The price range of drinks offered starts from 70 thousand to 300 thousand rupiah.
This restaurant not only provides delicious food and drinks but also provides a pleasant culinary experience. Visitors can witness how the chef cooks their food through the open kitchen which is located in the middle of the restaurant. This open kitchen creates a unique interactive experience and allows diners to clearly see how their food is being prepared.
Seasalt Restaurant also provides an open area that can be used for special events such as weddings or family events. This outdoor area offers beautiful views of the beach and can accommodate up to 150 people.
Overall, Seasalt Restaurant offers a unique and different dining experience in Seminyak, Bali. With a calm and beautiful atmosphere, delicious seafood, and beautiful beach views, this restaurant must be on your wish list.
This restaurant is only an 8-minute drive from Casa Mateo Villa which is one of the private villas in Seminyak with 2 pools and 6 bedrooms. If you stay there, you will also get other luxury facilities such as breakfast with chef service, sauna, in-villa massage service, a rooftop to enjoy the sunset, exclusive bars, free airport pickup, and 5 stars standard services during your stay. For more complete information and to find out the promo prices for this month, you can visit the website www.balicasa.net