International Travel Regulations Entering Bali - Holidays to Bali are now allowed for domestic and foreign tourists! Of course, during the current pandemic, traveling using air, sea, or land transportation, whether private or public, is allowed by maintaining the health protocols that are in place and fulfilling the conditions set by the government.
As a city that is also one of the favorite holiday destinations in the world, foreign tourists can't wait to be able to visit the island of Bali. Here we have summarized the requirements needed for domestic tourists and foreign tourists who want to visit Bali:
Bali Entrance Requirements for Overseas Tourists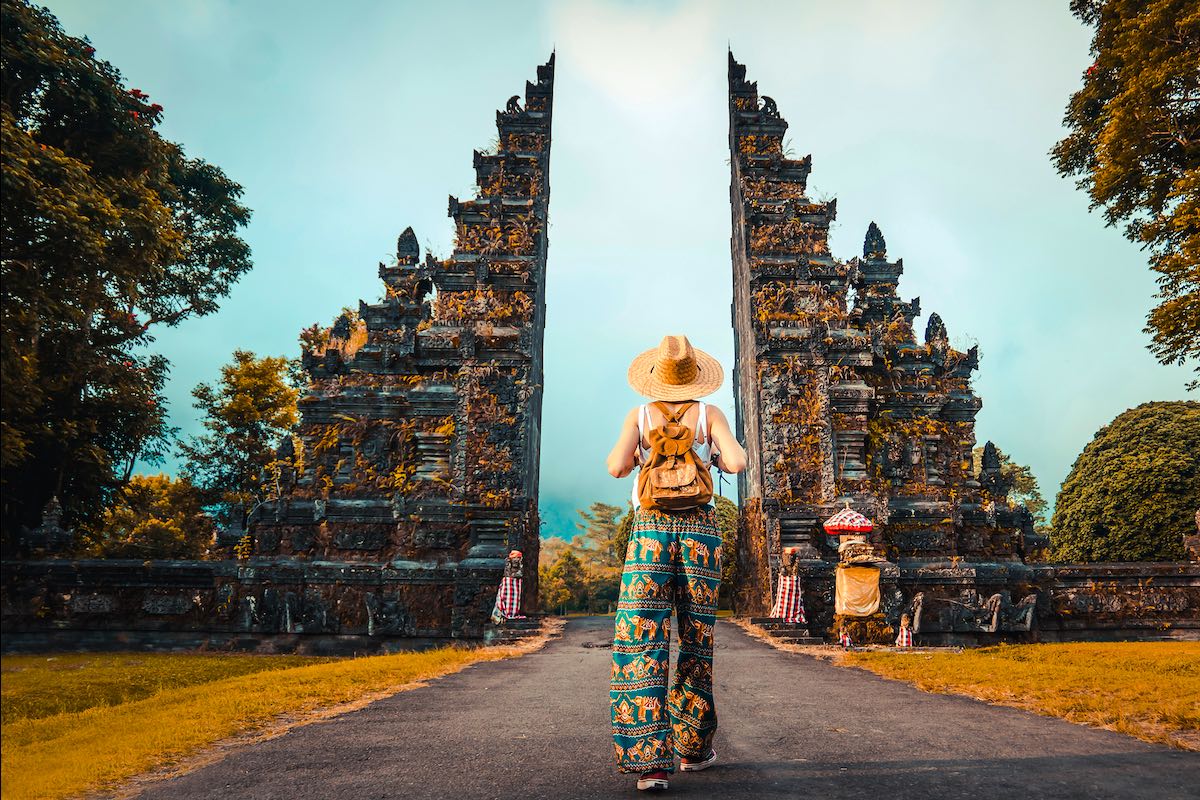 On February 4, 2022, the Government reopened international entrances for all countries. The reopening of the Bali entrance is only for Overseas Travelers and Indonesian Migrant Workers. From April 9, 2022, onwards, according to the Circular Letter of the Ministry of Transportation No. 42 of 2022, Overseas Travelers can enter the territory of Bali by air and sea without having to undergo quarantine as long as they meet the stipulated requirements, but for Overseas Travelers who only receive a dose If you have the first vaccine or have not received the Covid-19 vaccine, you must undergo a 5×24 hour quarantine.
Health Documents and Protocol Requirements
Upon arrival at the entry point, Special PPLN in Bali must comply with the following conditions/requirements:
Download the PeduliLindung application and fill out the Indonesian e-HAC.
Show a card/certificate (physical or digital) of the second dose of the COVID-19 vaccine at least 14 days before departure written in English and verified on the website of the Ministry of Health of the Republic of Indonesia or e-HAC International Indonesia.
Shows negative results through the RT-PCR test in the country/region of origin whose samples are taken within a maximum period of 2 x 24 hours before the departure time and attached at the time of the health check or e-HAC International Indonesia.
Undergo a body temperature check and RT-PCR examination upon arrival at the PPLN entry point.
RT-PCR examination upon arrival is reserved for Foreign Travel Actors who have not received the Covid-19 vaccine and for passengers whose body temperature is above 37.5 Celsius.
When the results of the RT-PCR examination show negative results, the Foreign Travel Actors can continue carrying out activities according to the tour packages or travel plans that have been set by implementing strict health protocols and it is recommended to carry out independent monitoring of COVID-19 symptoms for 14 days.
When the results of the RT-PCR examination show a positive result, it is followed up with the following provisions:

If there are no symptoms or have mild symptoms, isolation or treatment is carried out in isolation hotels or centralized isolation facilities set by the government;
If accompanied by moderate or severe symptoms, and/or with uncontrolled comorbidities, isolation or treatment at a COVID-19 referral hospital is carried out;
Carry out medical evacuation to the referral hospital in accordance with the procedures established by the destination referral hospital

For visitors who are foreign citizens, they must meet the following requirements:

Show a visit visa or other entry permit in accordance with the provisions of the legislation; and
Show proof of ownership of health insurance which includes financing for handling COVID-19 and medical evacuation to a referral hospital with a minimum coverage value equivalent to 30,000 USD
Customs