Bali is an island that is famous for its unique and very diverse cultural wealth. This island is a popular tourist spot because apart from its natural beauty, Bali also has many unique and interesting traditions. These traditions are reflected in the beliefs held by the Balinese people and the diversity of customs that are different in each region. Some unique traditions in Bali include Galungan and Kuningan celebrations, Makepung, Omed-Omedan, Nyepi celebrations, and many more. Each tradition has different characteristics and meanings, such as the Nyepi celebration, where all Balinese people do not carry out any activities for one day.
Nyepi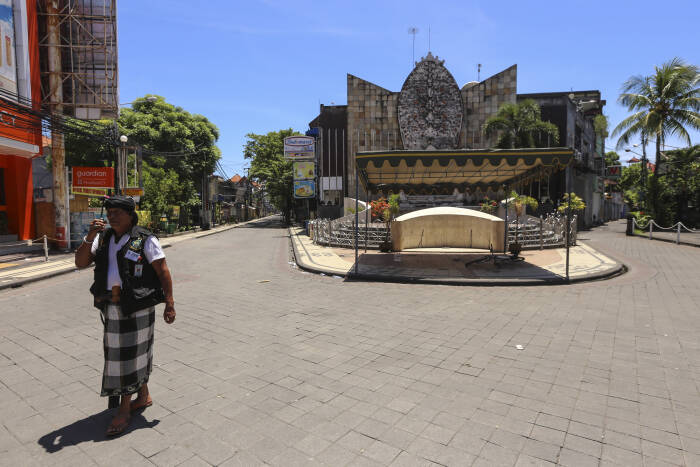 Nyepi is one of the unique traditions in Bali, which is also the most important holiday for the Balinese people. Nyepi is believed to be the Saka New Year (Hindu lunar calendar) by Hindus in Bali and is usually celebrated in March. During Nyepi, all Balinese activities are stopped and no other activity is allowed, including traveling, talking, or even turning on the lights in the house. In fact, the airport and roads in Bali are closed for 24 hours.
The meaning of Nyepi is cleansing oneself from all kinds of negative influences, both physically and spiritually. During Nyepi, Balinese people are asked to refrain from all kinds of activities that can disturb peace and quiet. According to Hindu beliefs, Nyepi is also the beginning of the Saka New Year, which symbolizes the process of regeneration of the universe. That's why the celebration of welcoming the new year is celebrated by stopping all activities, the aim is to give the universe a chance to regenerate. During Nyepi, all of Bali becomes very quiet and still, which is a stark contrast to the daily grind. This provides an opportunity for the Balinese to contemplate and strengthen their relationship with God. Therefore, Nyepi in Bali is not just a tradition, but also has spiritual and religious values which are very important for the Balinese people.
Strict Rules Must Everyone Follow in Nyepi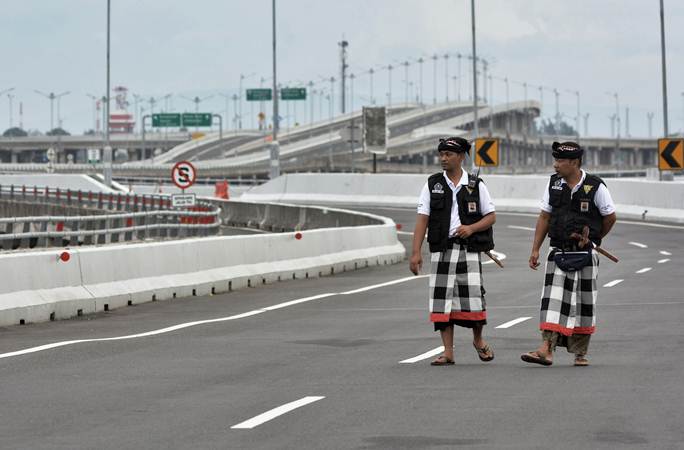 Nyepi, also known as the Day of Silence, is an important Balinese Hindu holiday that is celebrated annually. On this day, the entire island of Bali shuts down, and strict rules must be followed by everyone, including locals and tourists. Here are some of the strict rules that everyone must follow during Nyepi:
1.
No lighting of fires or electricity usage: All lights and fires must be turned off, and no electrical devices should be used, including mobile phones, televisions, or computers. This is to symbolize the absence of light and to create a peaceful and quiet atmosphere.
2.
No entertainment or leisure activities: On Nyepi, everyone must remain indoors, and all forms of entertainment and leisure activities, including music, television, and socializing, are prohibited. This is to encourage self-reflection, meditation, and introspection.
3.
No traveling or leaving your accommodation: During Nyepi, the streets are empty and quiet, and no one is allowed to leave their homes or hotels. This includes tourists, and the Ngurah Rai International Airport is closed for 24 hours.
4.
No work or activities: All commercial activities, including shops, restaurants, and tourist attractions, must remain closed during Nyepi. The only exception is for emergency services, such as hospitals and police stations.
The rules of Nyepi are strict and are taken very seriously by the Balinese people. Violators may face punishment by the Pecalang, the traditional Balinese security force, and may even be fined by the authorities. It is important to respect the customs and traditions of the Balinese people and to honor the spirit of Nyepi by following the rules and observing the day of silence.
Things To Do In Nyepi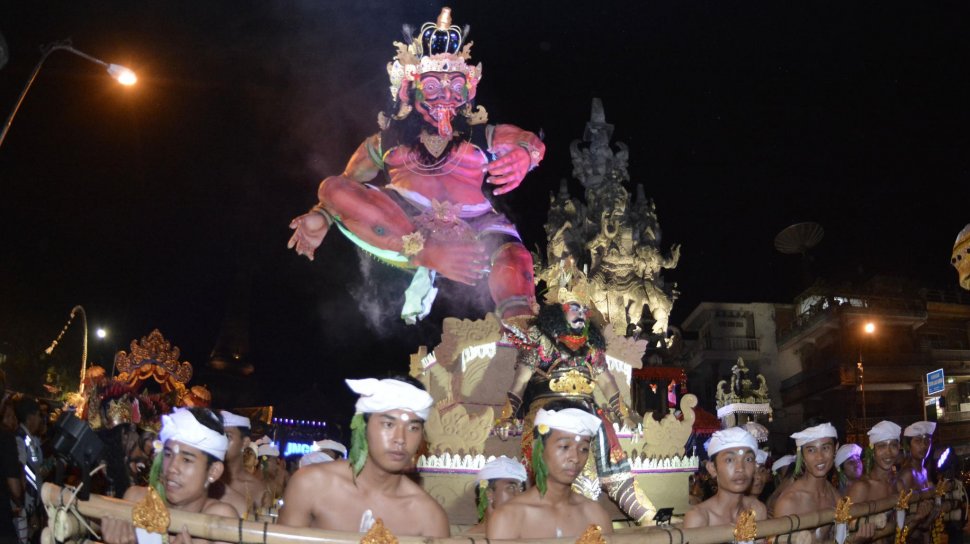 While the day of silence is a time for introspection and contemplation, there are still things you can do to make the most out of your Nyepi experience. Here are some
things to do
in Nyepi at Bali:
1.
Participate in Ogoh-ogoh Parade - The night before Nyepi, there is a parade called Ogoh-ogoh where giant statues are carried through the streets accompanied by traditional music and dance. Tourists can participate in this parade and experience the vibrant and colorful culture of Bali.
2.
Enjoy the silence - Nyepi is a time when Bali becomes completely silent, and tourists can take advantage of this unique opportunity to enjoy the tranquility and peacefulness of the island.
3.
Read a book or watch a movie - With no outdoor activities allowed, tourists can spend some quiet time reading a book or watching a movie inside their hotel rooms.
4.
Experience a Night under the Stars: Turn off all the lights and enjoy the stars shining bright in the sky, as it is the only day that Bali has no light pollution.
5.
Take part in yoga or meditation - Many hotels and villas offer yoga or meditation classes during Nyepi, and you can take advantage of this time to relax and rejuvenate your mind and body.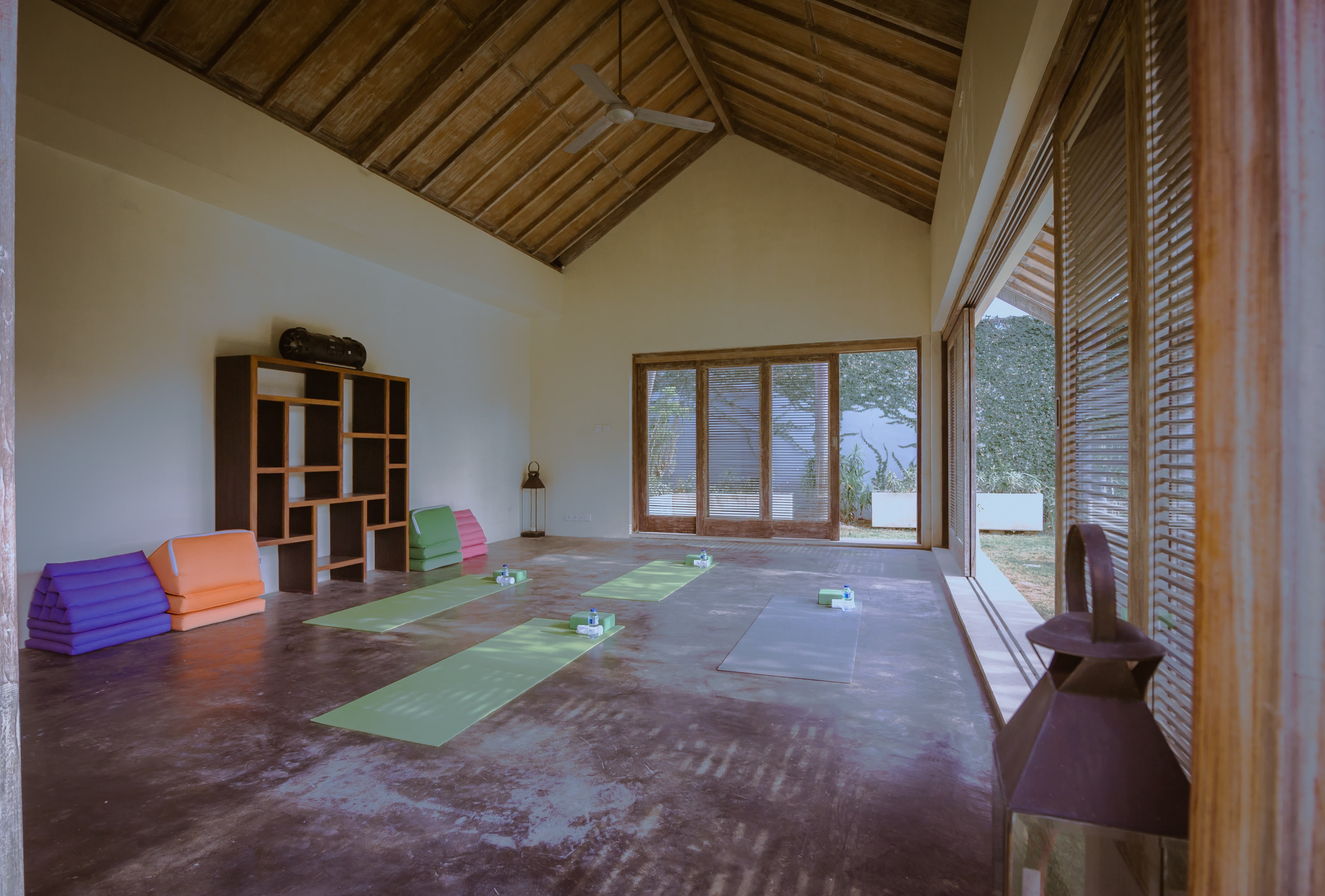 Casa Mateo is one of the
private villas in Seminyak
which has a yoga studio in the villa. By using YouTube videos as tutors, you and the whole family can practice yoga together. 2 private pools and a large green yard will add to the calm and peaceful atmosphere of celebrating Nyepi. You can also use our rooftop to relax and enjoy the beautiful stars at night. Interested in celebrating Nyepi at Casa Mateo Villa, please check availability information
HERE
and this month's price offer
HERE
.