Seminyak is one of the popular tourist destinations in Bali. One of the main attractions of Seminyak is its beautiful beaches and relaxed beach vibe. Besides that, Seminyak is also famous for its popular beach club. The beach club is the ideal place to relax while enjoying the beautiful ocean views. In Seminyak, there are many beach clubs that offer an exclusive atmosphere and one of the most popular is Potato Head Beach Club.
The History And Philosophy Of Potato Head Beach Club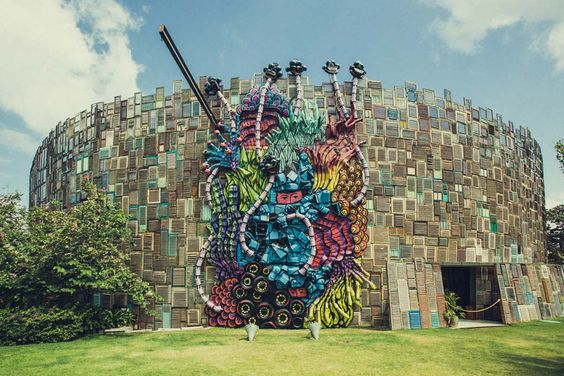 Potato Head Beach Club was established in 2010 by Ronald Akili, an Indonesian entrepreneur, and his business partners. The idea for the club came from Akili's desire to create a space that combined his love for design, music, and hospitality. Akili and his team wanted to create a venue that was not only a restaurant and bar but also a cultural hub where people could come together to enjoy music, art, and food.
With all their creativity and wanting to carry a unique concept, they finally managed to create an iconic Potato Head Beach Club building, which features a façade made up of over 18,000 antique multicolored shutters sourced from across Indonesia. Because its innovative design, exceptional food and drink offerings, and world-class entertainment, Potato Head Beach Club quickly became a hit with both locals and tourists.
Reasons to Visit Potato Head Beach Club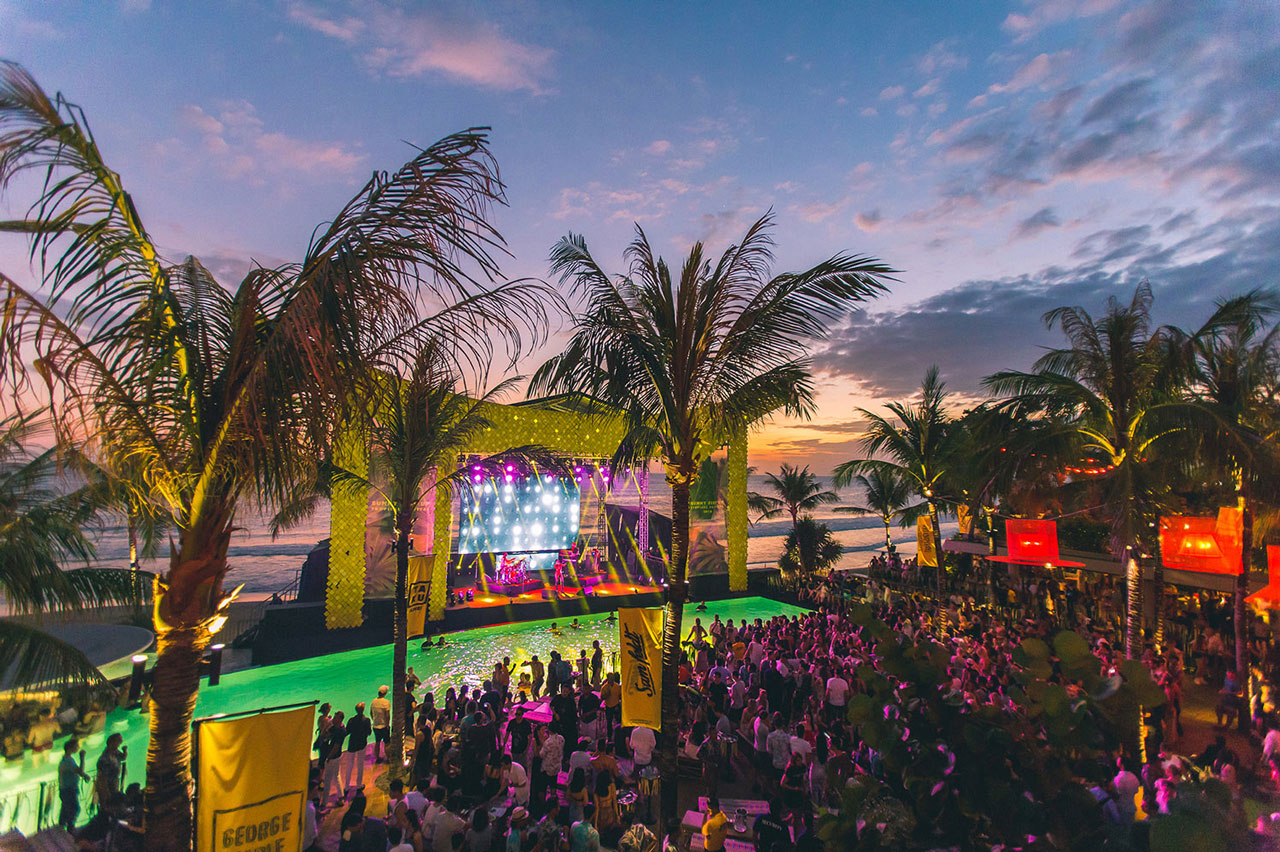 As one of the most attractive holiday destinations and one of the best beach clubs in Seminyak - Bali, of course Potato Head Beach Club has many things that make it a must-visit beach club, and here are some of the main attractions of Potato Head Beach Club:
1.
Stunning Design and Architecture
Potato Head Beach Club is known for its unique and innovative design. The club's facade is made up of over 18,000 antique shutters, sourced from across Indonesia, creating a visually striking and unforgettable experience for visitors. The club's architecture is a true masterpiece and has won numerous architectural awards.
The club's prime location on Seminyak Beach is one of the main reasons it has become so popular with tourists. The club's beachfront location provides stunning ocean views and a relaxing atmosphere, perfect for enjoying the Balinese sun and sea.
3.
High-Quality Entertainment
Potato Head Beach Club is known for its world-class entertainment, featuring a variety of live music performances, art exhibitions, cultural events, and more. Many international and local artists have performed at the club, making it a popular destination for music and art enthusiasts.
4.
Delicious Food and Drinks
Potato Head Beach Club offers a diverse range of food and drinks, featuring both local and international cuisine. The club's menu includes a variety of creative and delicious dishes, made from fresh, locally sourced ingredients. The drinks menu includes a wide range of refreshing cocktails, wines, and beers, all served in a relaxing and beautiful atmosphere.
5.
Commitment to Sustainability
Potato Head Beach Club is committed to sustainability and reducing its environmental impact. The club has implemented sustainable waste management practices, uses renewable energy sources, and supports social initiatives and local artists. This commitment to sustainability has earned Potato Head Beach Club numerous awards and accolades.
Potato Head Beach Club's Menus
Apart from offering a unique architectural design and stunning views of the beach, Potato Head also offers delicious and innovative food and drink options that have made it a popular place to eat and drink in Seminyak. One of the restaurants in Potato Head Seminyak is Kaum Restaurant. This restaurant serves authentic Indonesian dishes with local ingredients and traditional recipes.
One dish worth trying is the crispy pork belly, in which crispy and tender pork is served with a delicious spicy sauce. Tuna tataki is also a popular dish, where fresh tuna is lightly grilled and served with a mixture of ponzu sauce, sesame seeds, and soy sauce.
Apart from main dishes, this beach club also offers a wide range of refreshing drinks, from signature cocktails to fresh fruit juices and ice cream drinks. The ice cream drinks in particular are a favorite among diners, where the delicious vanilla ice cream is served with fresh fruit syrup and soda. To see other food and drink menus, you can see them
HERE
Entry Fee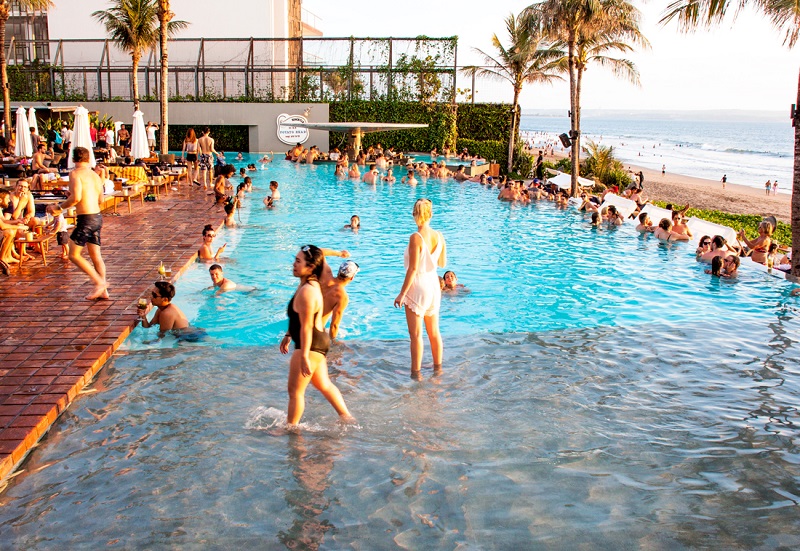 There is no entrance fee for Potato Head Beach Club Bali, BUT if you want to a cabana or day bed there is a minimum spend, depending on whether you want a poolside bed or beachfront cabana. Pool side day bed minimum spend = 500 000 IDR. Beachfront cabana minimum spend = 800 000 IDR. And there is no minimum charge for the bar or any of the restaurants.
Overall, Potato Head Beach Club is a must-visit destination for anyone visiting Seminyak, Bali. If Potato Head Beach club still doesn't satisfy you, you can find information about other beach clubs in our article entitled
The Best Beach Clubs In Seminyak.
We have discussed all the cool beach clubs there.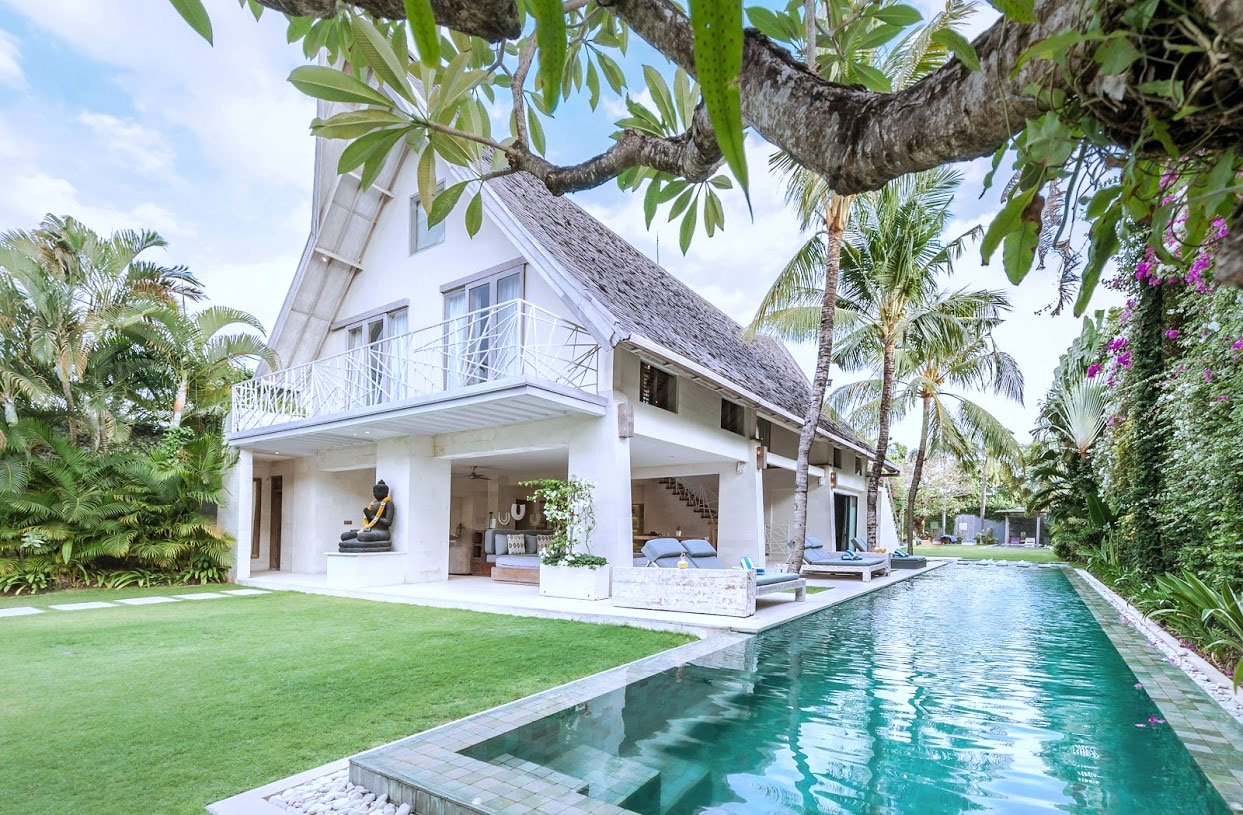 Potato Head Beach Club is only 8 minutes from
Casa Mateo Villa
which is one of the best private
villas in Seminyak
and can be your choice when you are looking for accommodation in Seminyak. With 5 rooms and can accommodate up to 10 people, this villa is perfect for those of you who are on vacation with a large family. This villa with 2 private pools also offers several facilities that will surely make your vacation more memorable such as breakfast & dinner with chef service, a large green lawn, a rooftop to enjoy the sunset, an exclusive bar, in-villa massage service, sauna, free airport pick up and standard 5-star service during your stay. For more detailed information and to find out this month's promo prices, you can visit the website
www.balicasa.net
.