It's no secret that Seminyak, Bali is a paradise for beach-loving tourists. Along Seminyak Beach line, you will easily find many interesting and exciting beach clubs. After spending time full of activities, relaxing at the beach club in Seminyak is the right choice. The best part is that these places can be enjoyed during the day or night. You can sunbathe during the day, watch the sunset, then party at night. There are many beach clubs in Seminyak, and their location is close by. Therefore, do not be surprised if later you are confused about choosing one of them.
1. Ku De Ta Beach Club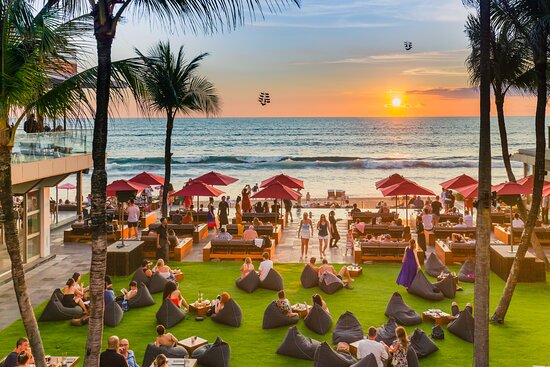 Ku De Ta Beach Club is already quite famous among local and foreign tourists. Because this place is one of the best in the world. That makes Ku De Ta Beach Club a seminyak icon. The concept of this place is modern and gives the impression of an upscale restaurant. When you first enter this place, you will be greeted with red umbrellas and wooden furniture.
Map Location of Ku De Ta Beach Club: Click Here
Instagram: @kudetabali
2. Potato Head Beach Club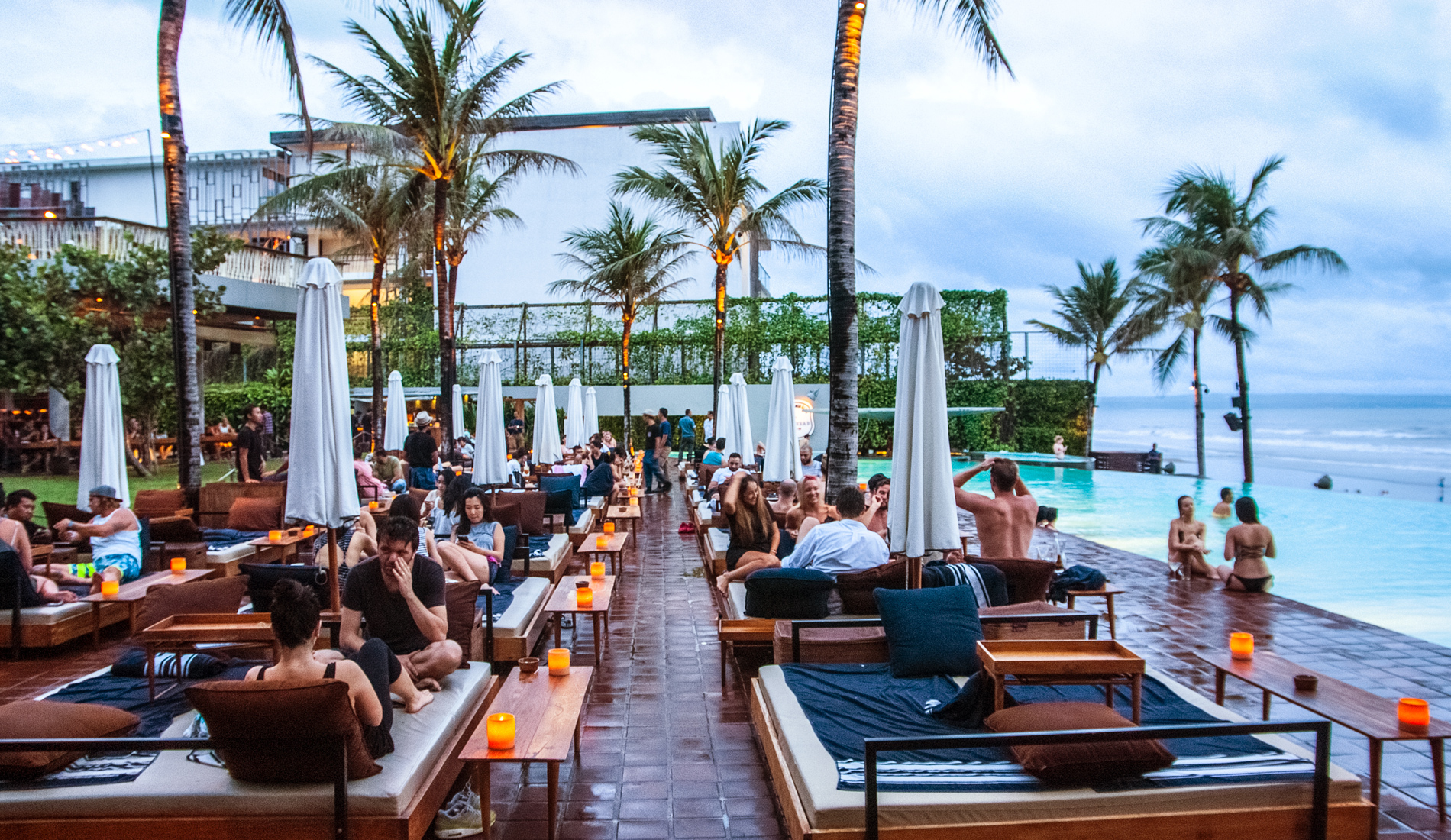 Offering a beautiful panorama on the outskirts of Seminyak Beach, Potato Head is a favorite place to relax and enjoy culinary delights while spoiling the eyes. This building has a unique architecture and is able to attract visitors. Another thing that makes Potato Head even more special is Kaum Restaurant on the second floor of Potato Head Beach Club. Kaum Restaurant is one of the Best Seminyak Restaurants on the beach. You can taste a variety of special dishes ranging from Asian, Eastern, and Western food.
Map Location of Potato Head Beach Club: Click Here
Instagram: @potatoheadbali
3. Cocoon Beach Club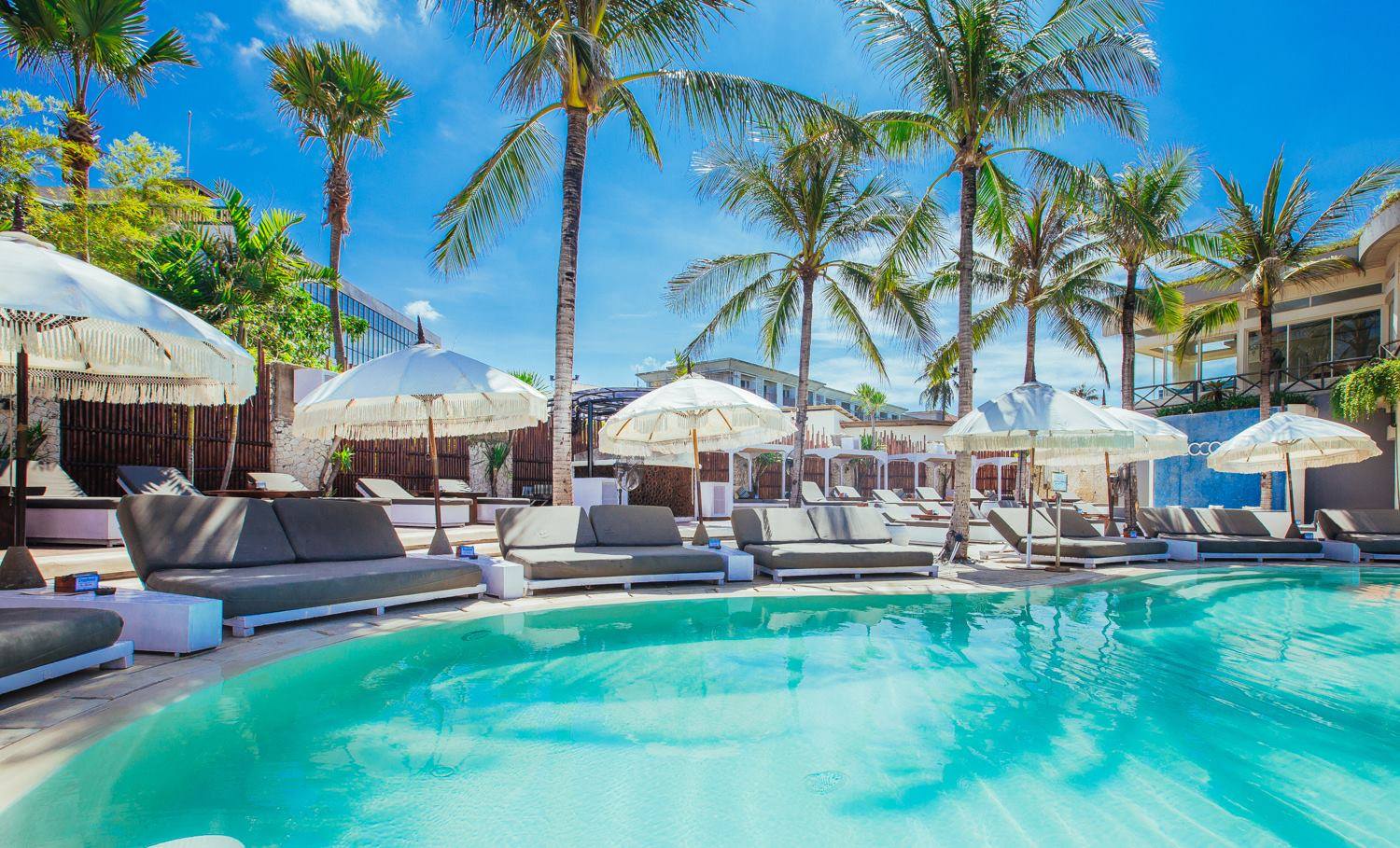 One of the spots to relax and enjoy the view of Seminyak Beach is Cocoon Beach Club. The attraction of the place is able to make many visitors come. Moreover, this place also offers delicious cuisine with a very private service.
The design of the building is deliberately multi-story with a unique layout because it combines a blue infinity swimming pool with an open green garden that will make the atmosphere look natural. There is also a lounge for sunbathing and napping. This makes it an ideal place to relax.
Map Location of Cocoon Beach Club: Click Here
Instagram: @cocoon_beachclub
4. Vue Beach Club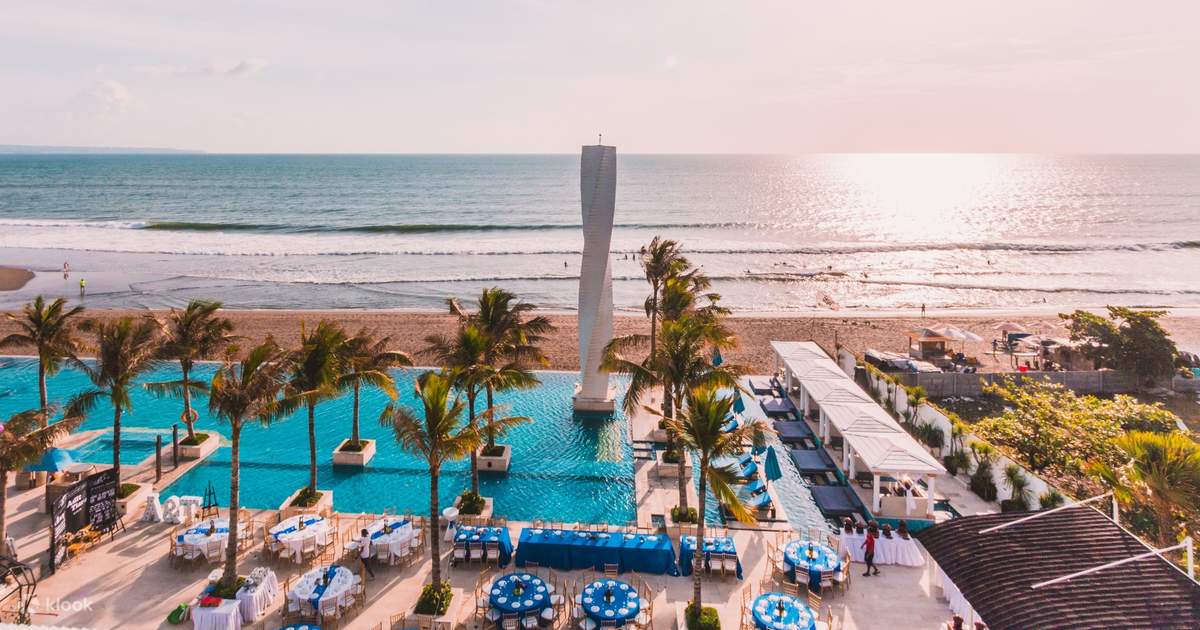 Vue Beach Club has always been the favorite hangout place in Bali. Visitors can visit this place in the morning, afternoon, or evening. In the morning, you can play in the sand and enjoy the beauty of the beach by sunbathing. In addition, swimming on the blue beach can also be a fun activity in the afternoon.
In the evening, visitors can enjoy a variety of culinary offerings at the bar. The music there will make all visitors more relaxed to spend their time having fun. Its unique place makes anyone interested in visiting there.
Map Location of Vue Beach Club: Click Here
Instagram: @vuebeachclubbali
5. Mrs Sippy Beach Club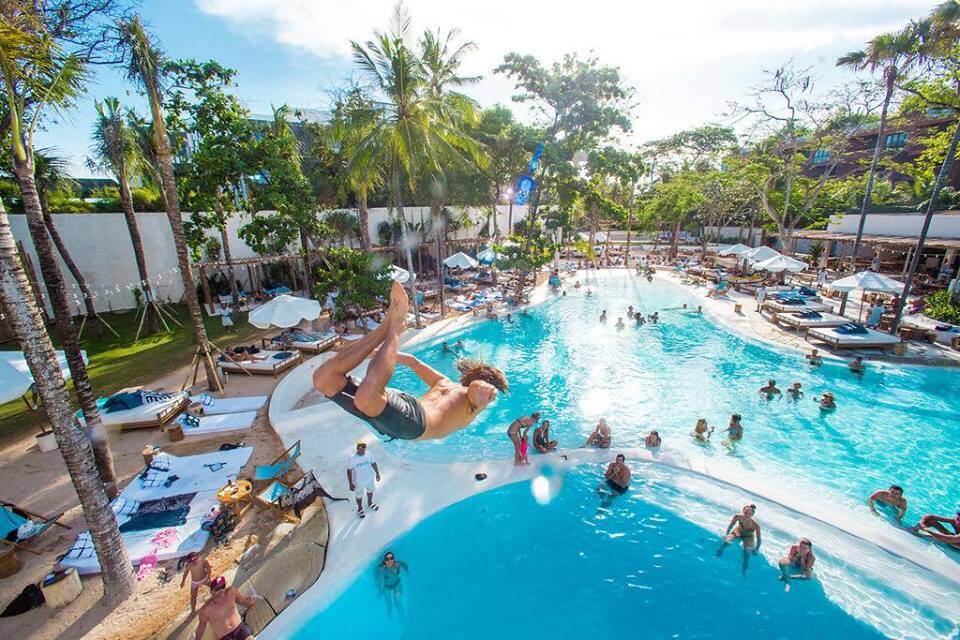 Mrs Sippy Beach Club is a beach club that is perfect for enjoying food, drinks, music, and is the right place for those of you who want to get the perfect tan skin. Comes with a wide selection of daybeds, dive sites, and DJ music starting at night.
Map Location of Mrs Sippy Beach Club: Click Here
Instagram: @mrssippybali
Those are some of the best beach clubs in Seminyak that you can visit. Not only relaxing at the beach club, but you can also do several things to do in Seminyak such as shopping at the famous shopping center, relaxing at the spa and massage, seeking tranquility by taking yoga classes, learning to ride horses, visiting art galleries, and tasting special dishes at famous restaurants. To be able to do all that, you need to find a strategic and private place to stay, so that you are free to do activities with your partner or family. Casa Mateo Villa is one of the private villas in Seminyak which is strategically located, has 2 private pools, 5 bedrooms, and many other facilities. You can check more details and find out the price of Casa Mateo Villa in Seminyak by CLICKING HERE.