When you plan a holiday to Bali, make sure Seminyak include in the list of places that you must visit. Seminyak is a popular spot among tourists. This area can be popular because it provides a variety of facilities to support the comfort of tourists starting from resorts/hotels, private villas, restaurants, spas, cafes/bars, nightclubs, shopping centers, beach clubs, art galleries, and beach areas with white sand and exotic sunset views. The beach area in Seminyak has a quieter and calmer atmosphere compared to other beach areas in Bali. So this is the right place to relax. Here are the most beautiful and popular beaches in Seminyak that you can visit:
1. Seminyak Beach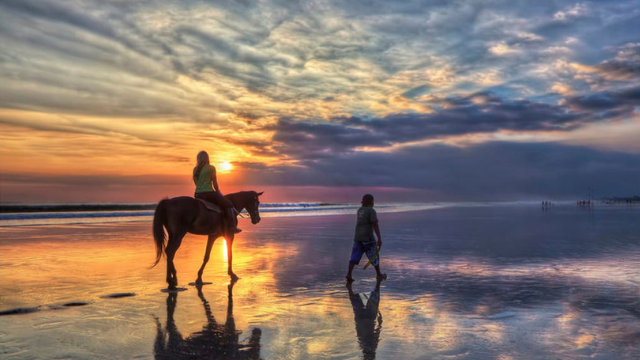 Seminyak Beach is located about 6 kilometers to the north of Kuta or 10 kilometers from Bali's Ngurah Rai Airport. Different from the characteristics of the beaches in Uluwatu which are flanked by large cliffs, Seminyak beach has the characteristics of white sand, sloping, charming sunsets, and big waves. So this is an ideal place for surfers to conquer the waves. Not only for surfing, there are several things to do at the beach such as swimming, sunbathing, playing in the sand, enjoying the sunset, or you can also explore the beach on horseback on the coast. There is the Seminyak Horse Ride which allows tourists to explore the beach on horseback, from Seminyak to Canggu. The price of admission to the beach at this time is free. you only need to prepare the money to pay for parking only. You can read THIS ARTICLE to know more about Seminyak Beach.
2. Double Six Beach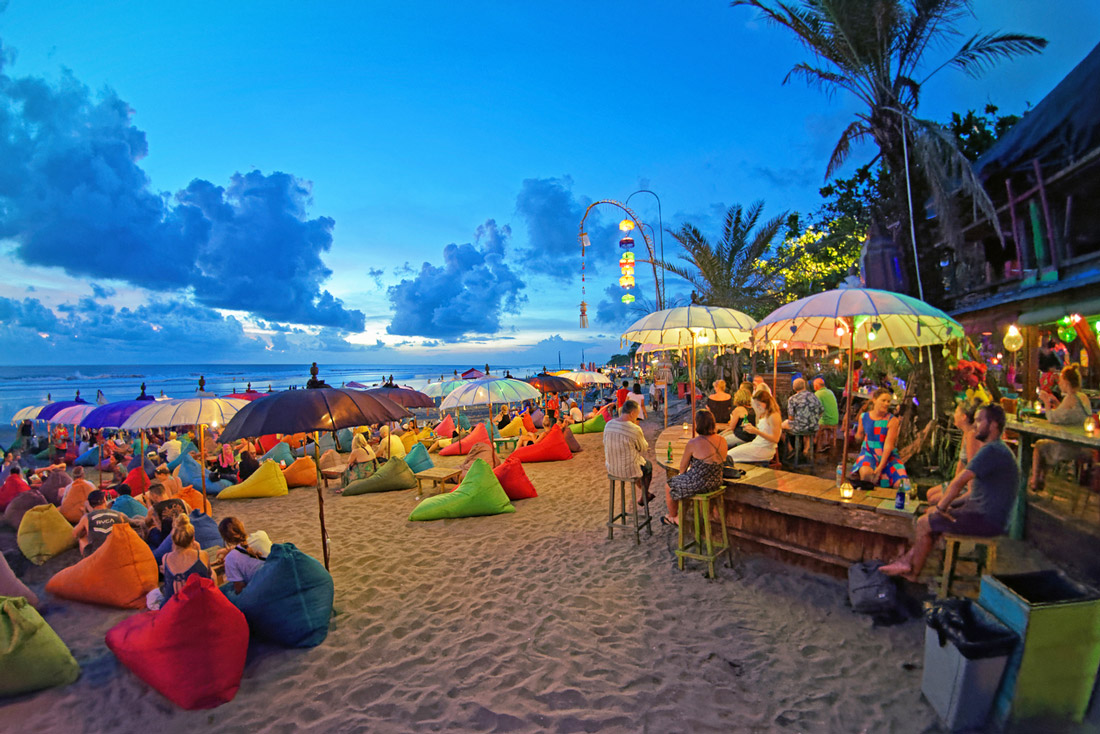 The colorful scenery of umbrellas and bean bags is the hallmark of Double Six Beach Seminyak. This beach is very popular among young people who want to get an exotic and romantic sunset atmosphere with their partner. While enjoying the beauty of the sunset, you can also enjoy dishes from the unique cafes that line the beach. If you want to see the sunset from this beach, you should come at 4 pm so you don't run out of seats at the cafe you are going to visit.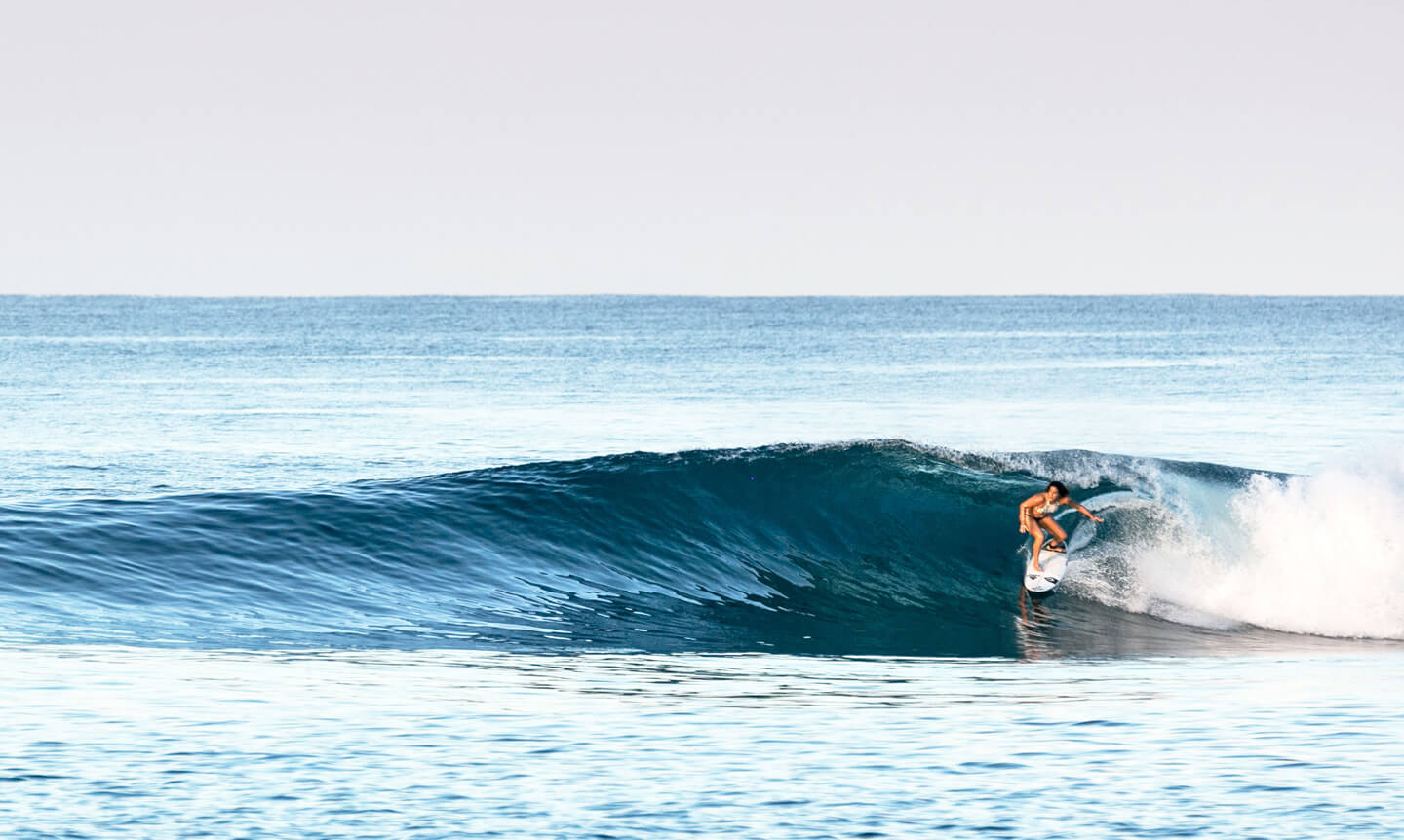 Aside from being a place to hang out, this beach also has a fairly large wave which is ideal for a surfing spot. You can find many surfers practicing here. Around this beach area, there are also a number of surfboard rental places, the rental rates themselves are set from 100 thousand rupiah or more. If you can't surf but are interested in trying it, you can learn at a surf course located around the beach.

Double Six Bali Beach is open every day for 24 hours, and visitors who come here will not be charged an entrance ticket. Visitors who bring vehicles only need to pay a parking fee of around 5 thousand rupiah. You can read THIS ARTICLE to know more about Double Six Beach Seminyak.
3. Petitienget Beach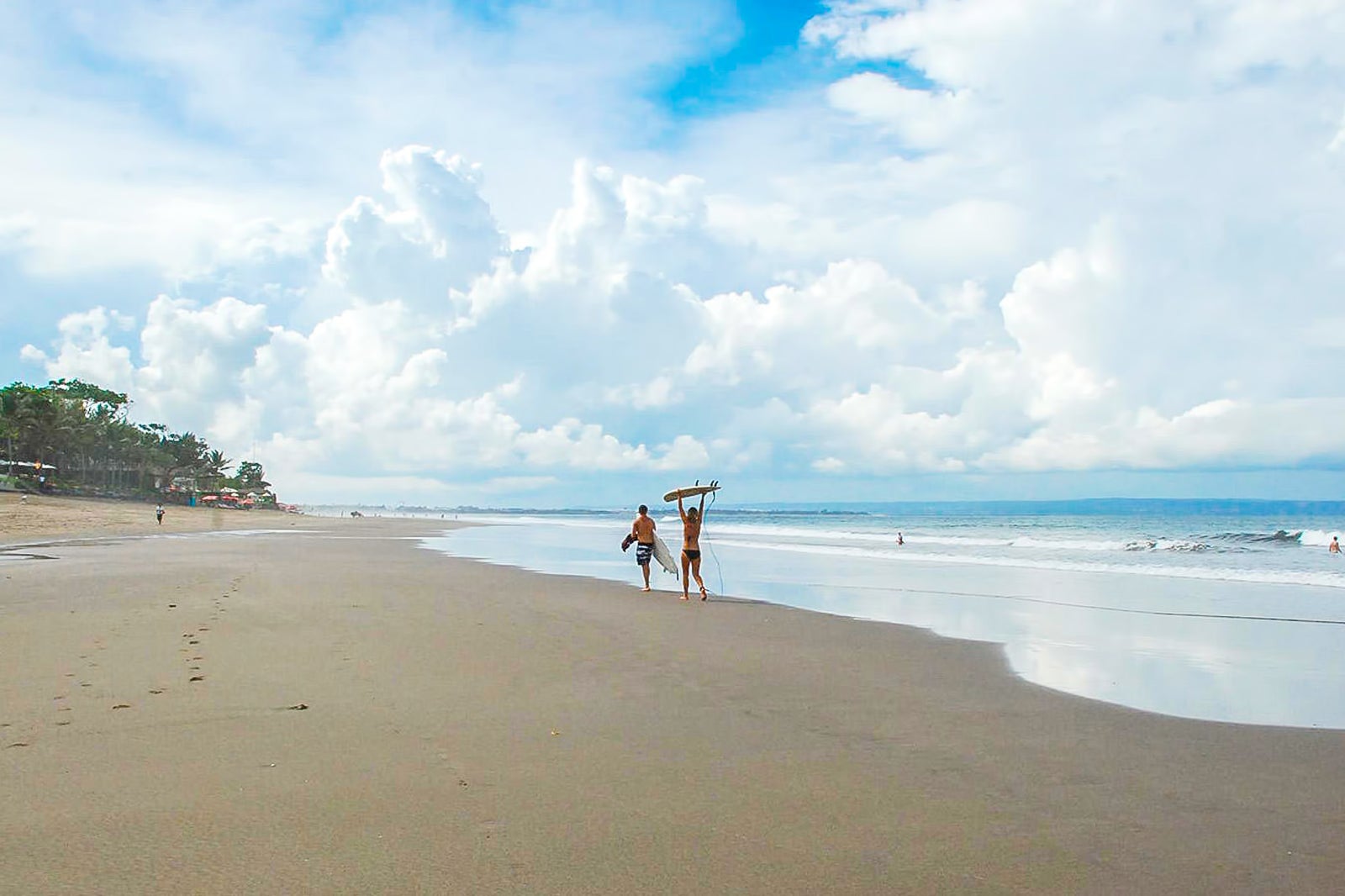 Petitenget Beach Seminyak has gray sand beaches, with a very wide and sloping stretch of coastline. Petitenget Beach Seminyak offers a calmer beach holiday atmosphere, of course, if you compare it to Kuta beach attractions.

The things to do at Petitenget Beach are mostly for sunbathing, jogging, walking on the beach, and sitting relaxed on the beach while waiting for the sunset. The waves are big and strong, making this beach also a favorite place for beginner and professional surfers.

After sunset, the atmosphere of Petitenget beach turns into a center of luxury nightlife. Along the coastline, there are many restaurants on the beach, cafes, and bars that you can visit such as La Lucciola and Mano Seaside. There are also some of the best and most famous beach clubs in Seminyak such as Ku De Ta, Potato Head, and WooBar at W Bali.
Those are the 3 most beautiful and popular beaches in Seminyak. Besides enjoying the beauty of the beach, you can also find many things to do in Seminyak such as eating at the best restaurant, shopping, visiting art galleries, and staying in the best villas.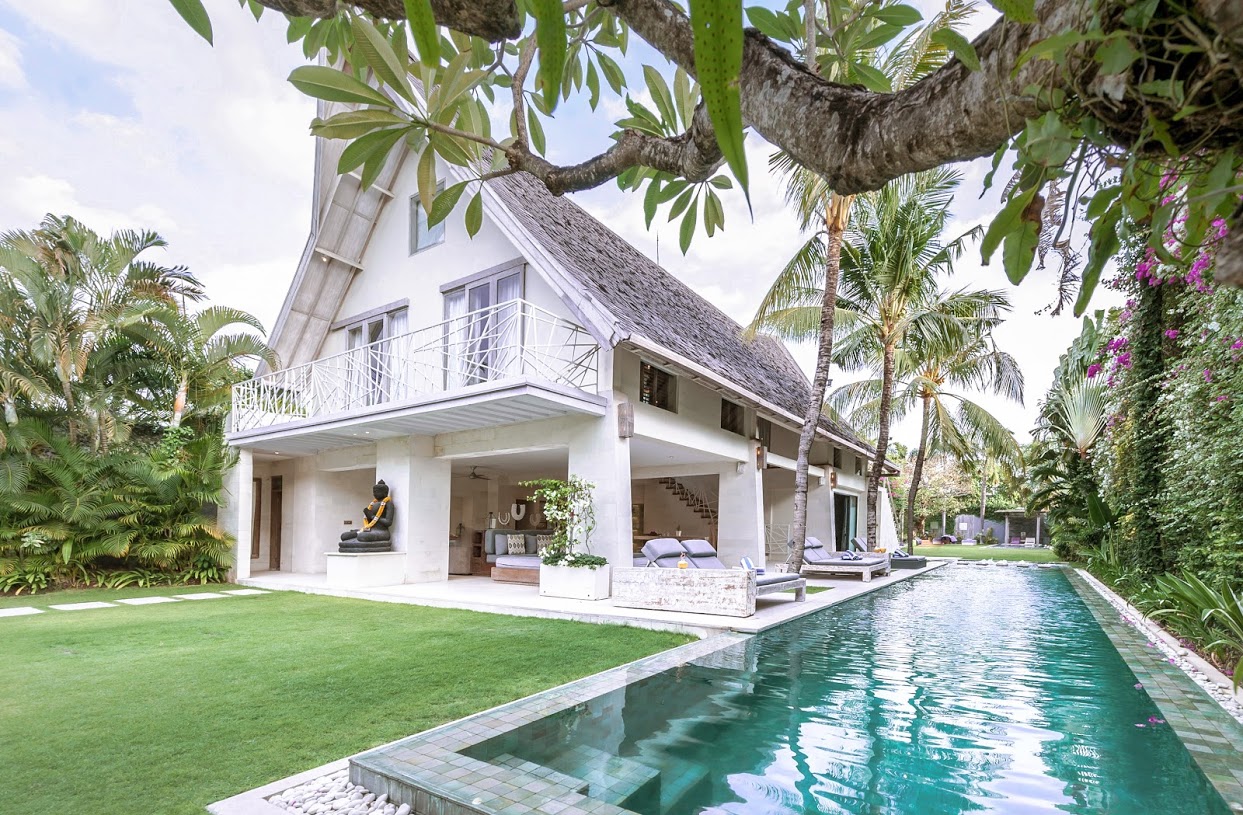 If you are looking for a Villa in Seminyak, Casa Mateo Villa is the right place. This best resort in Seminyak was designed to incorporate the Balinese Modern natural characteristic with its clean style and traditional materials. The result is a stunning villa hidden just minutes away from the hottest strip in Bali. Casa Mateo Villa has plenty of open spaces for living areas, dining, and a bar for relaxing in absolute style. Decorated with comfortable modern contemporary furniture, the villa is both offline and eminently stylish. The facilities owned are:
- 6 Bedroom
- 5 Bathrooms
- Private Swimming Pool
- Full Bath Standard Amenities, Hairdryer, Bathrobe, and Slippers
- Parking
- Fully Equipped Kitchen, WiFi, Satellite TV
For the price of Casa Mateo Private Villa Seminyak, you can see HERE