It is undeniable that Bali is very famous because it presents a lot of natural beauty, especially its beautiful beaches. Not only offers the charm of beautiful sunsets, but the beaches in Bali also have their own charm which makes them never empty of visitors. Some famous beaches and always crowded with tourists are Double Six Beach Seminyak, Kuta Beach, Sanur Beach, and Berawa Beach Canggu.
But for those of you who want a more private feel, maybe you should explore the beach in the Uluwatu area. Besides being famous for its magnificent temples, this area also has several hidden beaches that will make you feel like you have a private beach. Here are the best beaches in Uluwatu Bali you can't miss:
1. Suluban Beach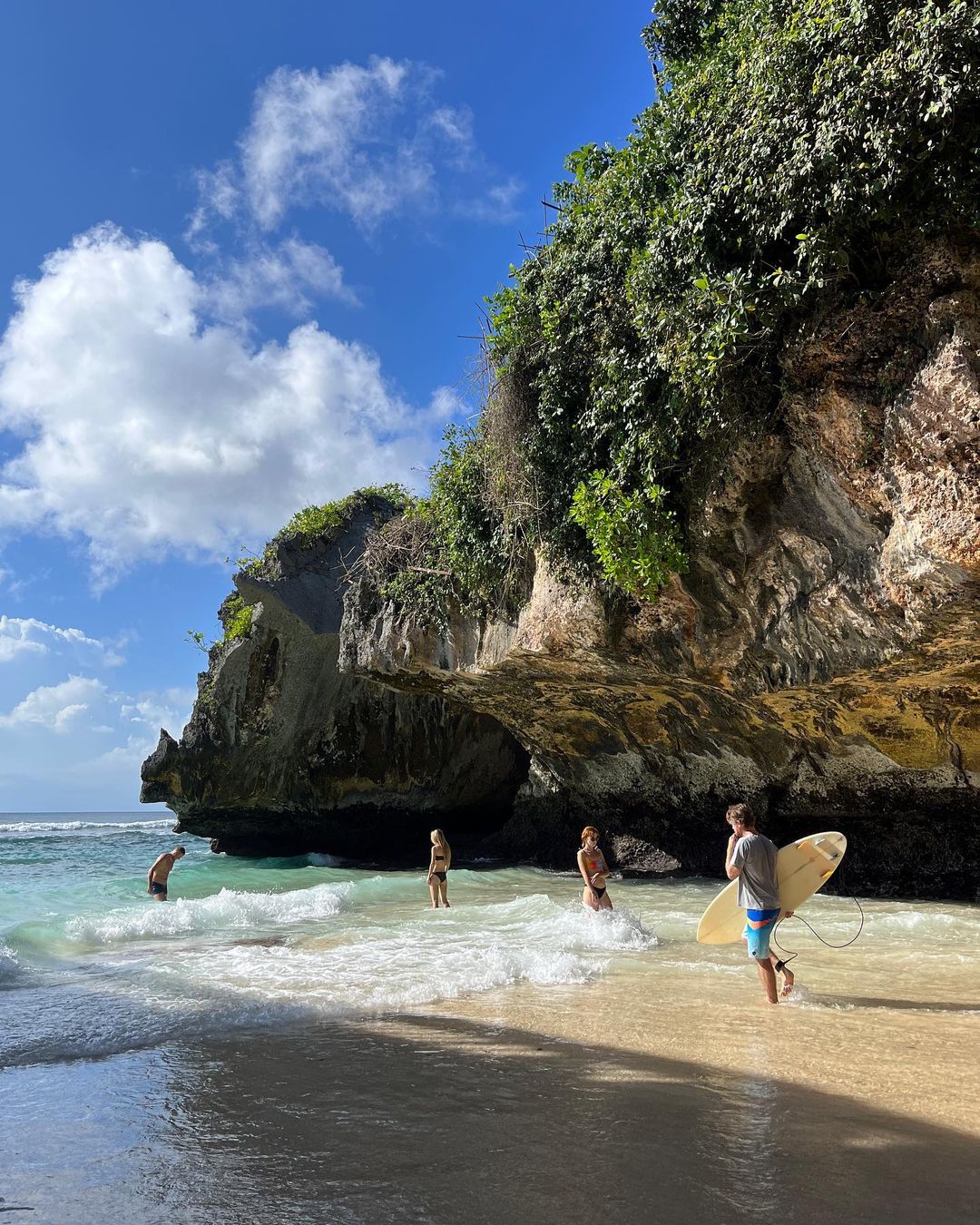 Source: @ _monica_cha

One of the most famous beaches around the Uluwatu area and a great place to visit is Suluban Beach. When you get there, you will be presented with views of large and beautiful coral cliffs. Clean white sand and big waves make this place perfect for surfing lovers. Towering cliffs make the existence of this beach seem to cover the beauty of the beach, so it is only natural if this beach is called a hidden paradise. Not just surfing, you can also do some other fun activities over there such as camping, playing in the water, swimming, hunting awesome photos, and enjoying the beauty of the sunrise or sunset. If you are hungry, you can visit a row of cafes along the top cliff at affordable prices.
2. Nyang-Nyang Beach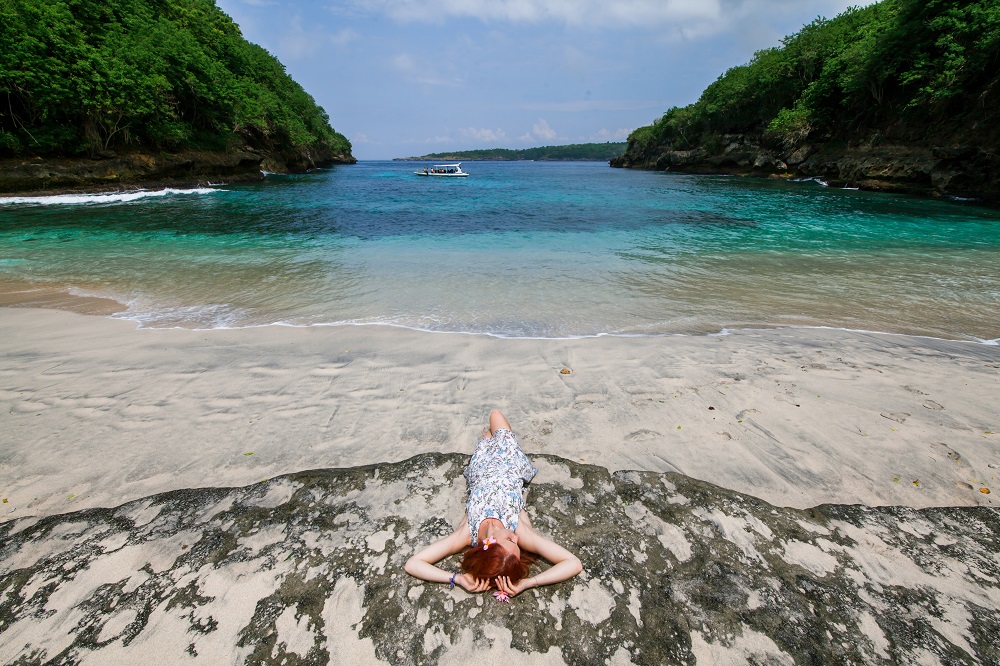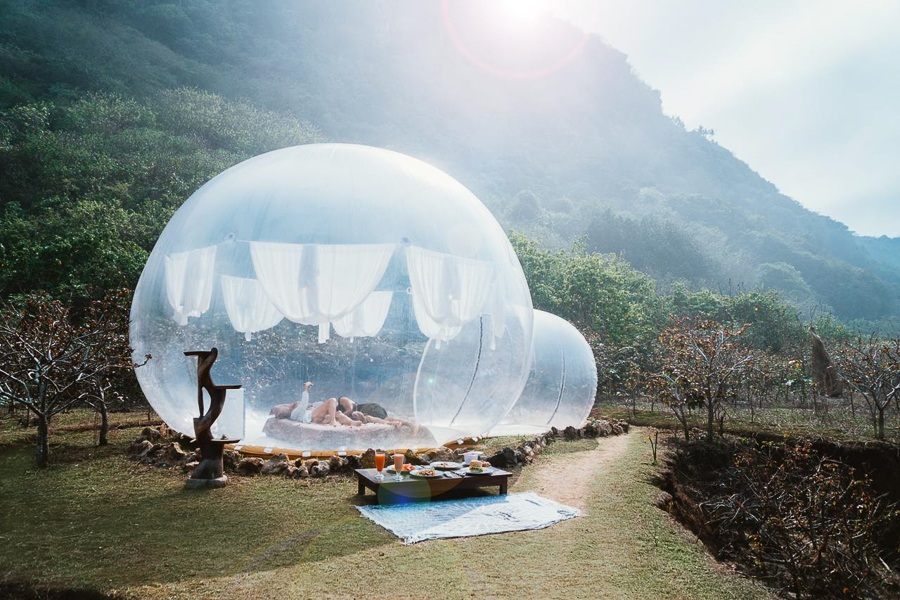 Offering exotic views, Nyang-Nyang Beach is another beach that must be visited while in Uluwatu. So pretty beach view with charming white sand combined with shells scattered around it becomes an attractive atmosphere for every visitor. On this beach, there is a unique bubble-shaped hotel that is often used as the location for wedding parties.
3. Balangan Beach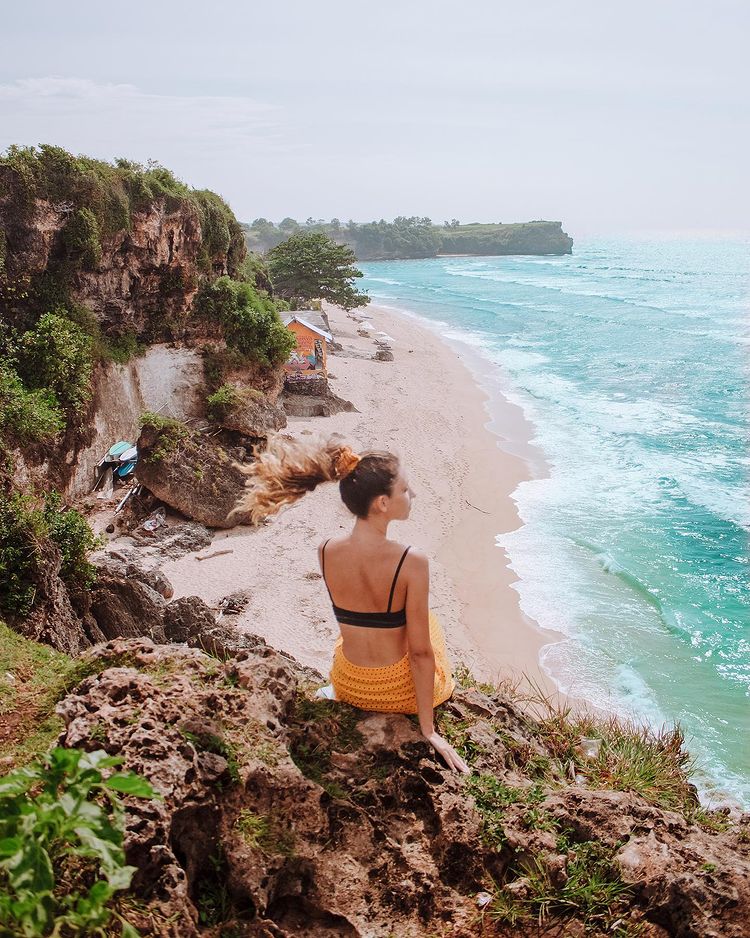 Source: @ soulintravels

Balangan Beach is one of the hidden beaches in Uluwatu which is famous for its beautiful sea views. Balangan Beach is also one of the surfing beaches that is very popular with surf lovers because of its big waves. As one of the most beautiful beaches in Bali, here you can also relax while enjoying the beautiful golden color of the sand and the calm atmosphere away from the hustle and bustle of the city. One thing you need to remember, because Balangan Beach has quite big waves, be careful when swimming.
4. Bingin Beach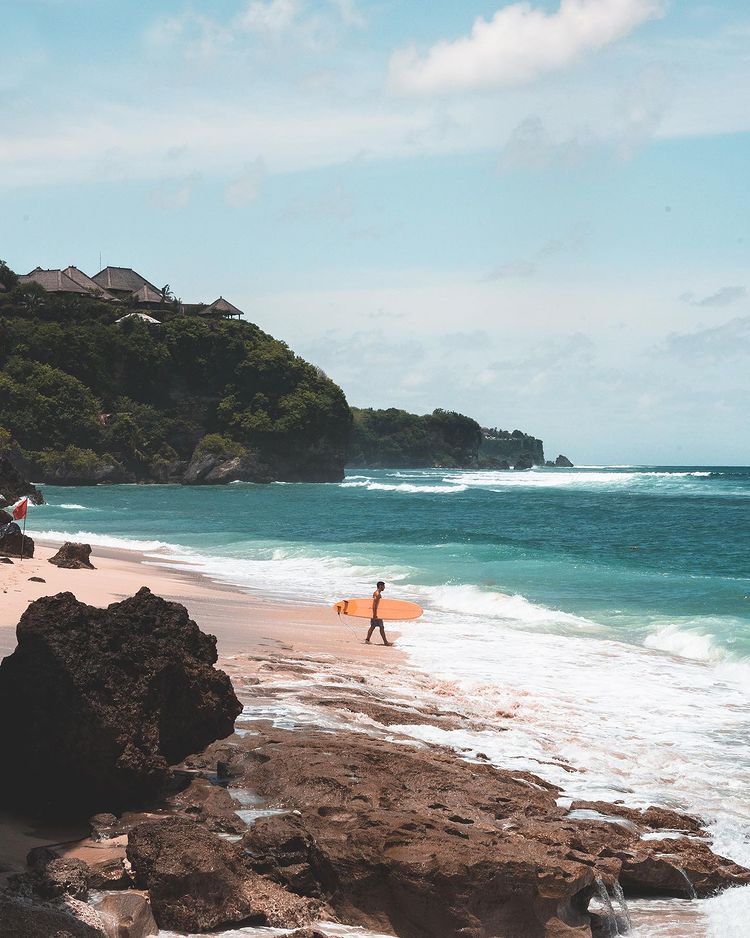 Source: @ jeremiahquinn

Located about 1-hour drive from Kuta, this area is slightly different from other beaches. Here you will find sand with a coarse texture that is characteristic of the south coast of Bali. Behind this uniqueness, Bingin Beach is also one of the popular surfing spots in Uluwatu, especially among foreign tourists. Apart from that, you can also relax while enjoying fresh drinks and snacks at several stalls around the beach.
5. Green Bowl Beach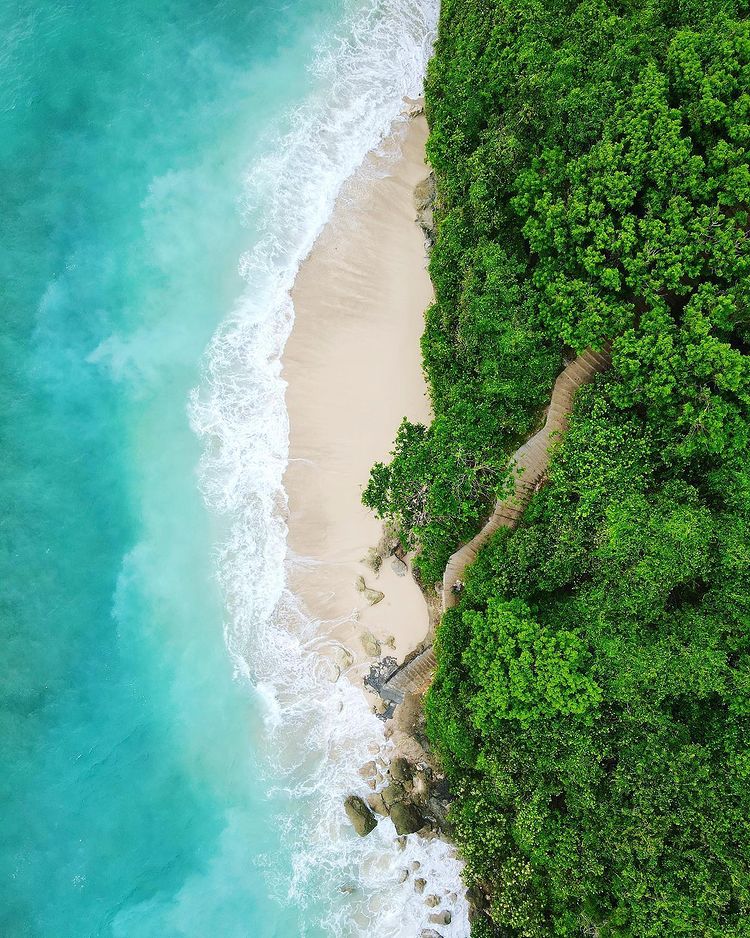 Source: @ _andyfoster

Besides being famous as a surfing beach, several beaches in Uluwatu are also often used as snorkeling spots by tourists. One of the best snorkeling spots in Uluwatu is Green Bowl Beach. Located under the Bali Cliff Hotel, this area is included in the list of hidden beaches in Bali because access to the beach is quite difficult and it is covered in trees. Despite of that, after descending approximately 328 steps, the beauty of the white sand and clear water will make your efforts not wasted.
Those are the best beaches in Uluwatu you can't miss. Hopefully, this article will help you get new experiences on your vacation in Bali. In addition to planning destinations that must be visited, you also have to plan where you will stay. Seminyak is a great area to stay. Its strategic location makes it easy for you to go to the Uluwatu, Kuta, and Ubud areas. Casa Mateo Villa is one of the best villas in Seminyak that can be your choice. Having a private swimming pool and having many rooms makes this villa suitable for holidays with your big family or your group of school friends. If you are the type of person who wants to enjoy a vacation in just one place, Seminyak has it all for you. Beautiful beaches, shopping centers, glamorous nightlife, massage places, and classy spas. All of these are the best things to do in Seminyak and you can't find them anywhere else.