Bali, an island in Indonesia, is famous for its beautiful and exotic beaches. The island has a wide variety of beaches ranging from busy and popular to hidden and rarely visited. The beaches in Bali offer views of the clear blue sea, soft white sand, attractive waves for surfers, and beautiful sunset views. Most of these beautiful beaches are in Seminyak, Kuta, Sanur, Nusa Dua, and Jimbaran. If you are in Seminyak and want to visit the beach, then Double Six Beach is the right recommendation for you.
Double Six Beach
Double Six Beach is one of the beaches that is popular among tourists who want to enjoy the beauty of Seminyak Bali Beach. This beach is famous for its fine white sand and clear seawater. The name Double Six itself comes from the name of the road next to this beach, namely Jalan Double Six. To go to Double Six Beach, you can use several ways such as walking, using private vehicles, using taxis, or using online transportation. This enchanting
beach in Seminyak
offers beautiful sunset views, so many visitors come to this beach to enjoy the romantic atmosphere at dusk.
Things To Do In Double Six Beach
Sit On A Bean Bag And Enjoy The Sunset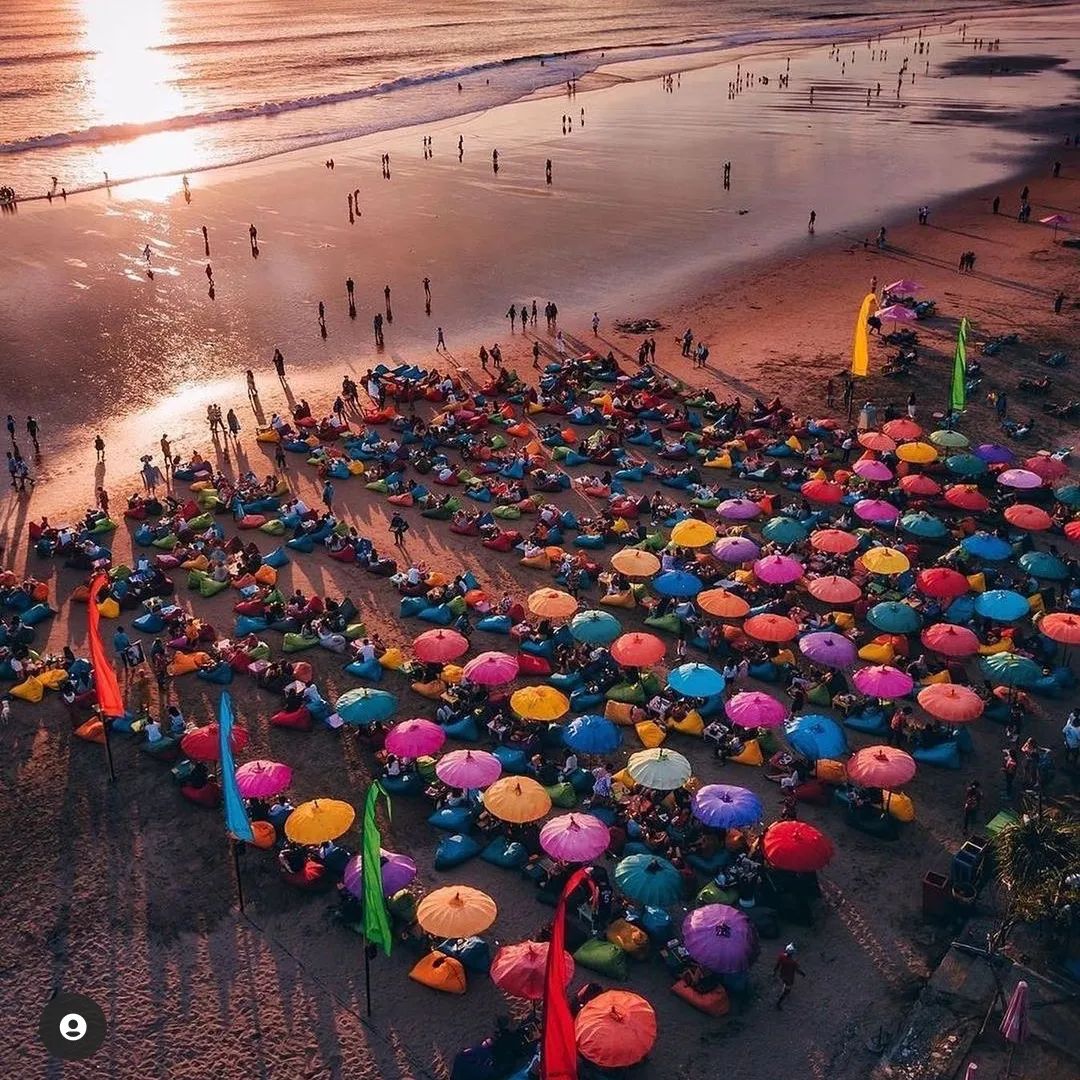 Double Six Beach in Seminyak, Bali, is known as one of the best places to enjoy spectacular sunsets. You won't be able to forget this experience, the moment when the color of the sky changed into various gradations from orange to yellow to purple and pink. This view also creates a romantic and serene atmosphere which is suitable for couples who want to enjoy a moment together.
The romantic moment will increase if you enjoy the sunset while enjoying food or drinks and sitting on a bean bag with a colorful umbrella. These bean bags and umbrellas are usually located in front of restaurants or cafes, directly facing the beach. It is undeniable that this is the best spot for tourists to enjoy the sunset while relaxing.
Ride The Wave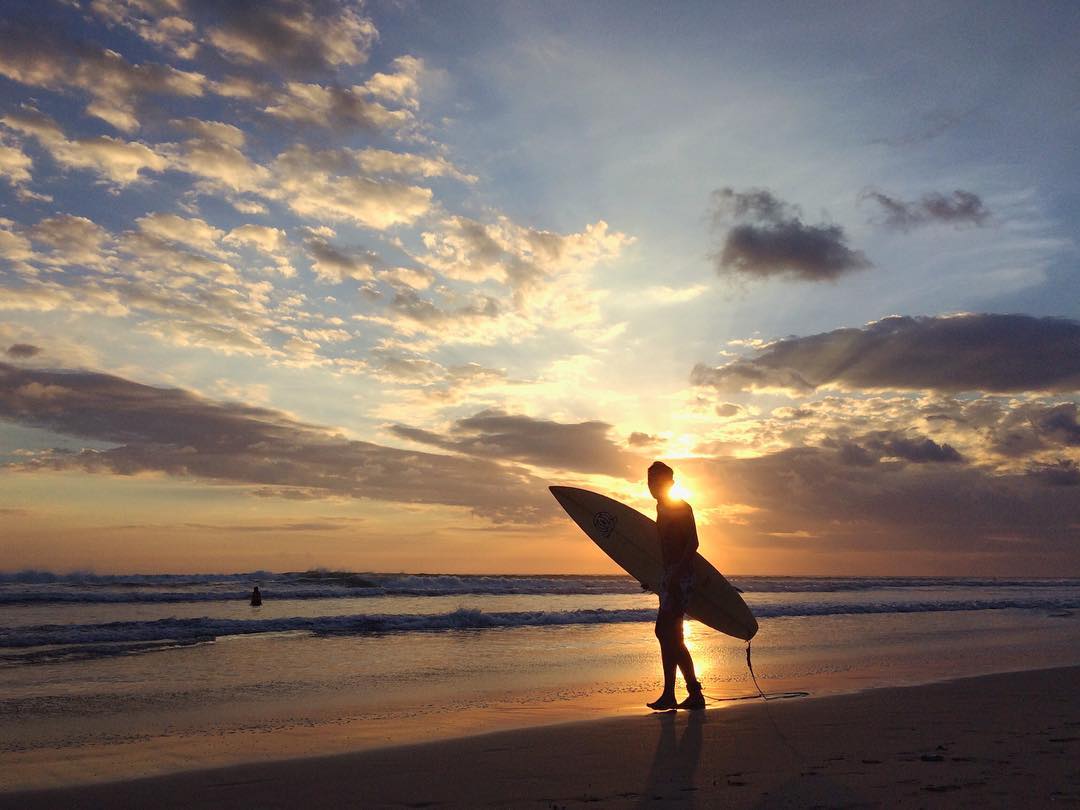 Double Six Beach in Bali is a paradise for surfers. This beach is famous for its challenging waves and is one of the best destinations in Indonesia for surfing. If you are a surfer looking for a place to challenge your surfing skills, Double Six Beach is the right choice.
The waves at Double Six Beach are suitable for all levels of surfing experience, from beginners to professional surfers. Along the beach, you can find lots of places to rent surfboards and a surf school that offers surfing lessons for beginners. If you are interested in taking a surf course at Double Six Beach, let's book at
this contact
.
One of the best times to surf at Double Six Beach is during the westerly monsoon season, from April to October when the waves reach higher heights and are more stable. In addition, the warm water temperature throughout the year makes surfing at Double Six Beach comfortable and enjoyable.
Enjoy An Appetizing Dish
Apart from beautiful sunset views, Double Six Beach also offers various types of culinary tours that are worth a try. Here are some restaurants on Double Six Beach which can be recommendations for you
1.

La Plancha Bali
La Plancha Bali is one of the popular restaurants on Double Six Beach. This restaurant has an attractive outdoor concept with a relaxed and comfortable atmosphere. La Plancha Bali serves a menu of Mediterranean-style food such as paella, hummus, falafel, and various other dishes. This restaurant also provides various types of drinks such as cocktails and fresh juices.
2.

Blue 9 Beach (B9B)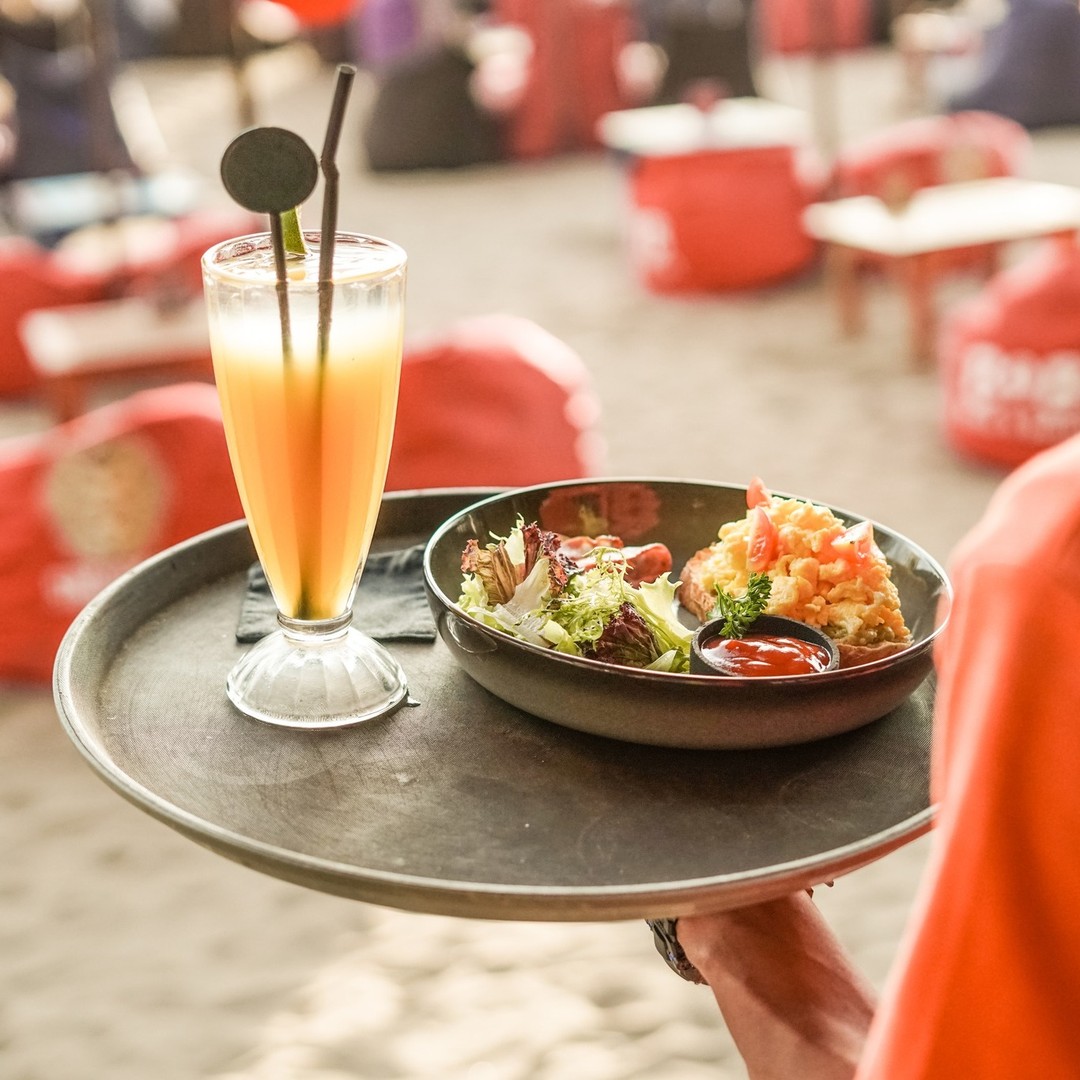 B9B offers stunning beach views and provides seats that are located directly on the beach sand so that visitors can enjoy a meal while enjoying the beautiful sea views. B9B serves various kinds of international dishes such as western dishes, Asian dishes, and Indonesian dishes. The choice of drinks is also complete, there are cocktails, beers, and fresh juices.
In addition to Double Six Beach,
Seminyak Beach
is also worth visiting. Seminyak Beach is a popular destination for its serene atmosphere, calm waters, and stunning sunsets. If you're looking for a place to relax and soak up the sun,
Petitenget Beach
in Seminyak is another great option. With soft sand and crystal-clear waters, it's an ideal spot for families and couples.
As a very popular area in Bali, apart from offering tourist attractions, Seminyak also provides a variety of accommodations. One of the accommodations close to Double Six Beach is Casa Mateo Villa. You only need 22 minutes to drive to Double Six Beach.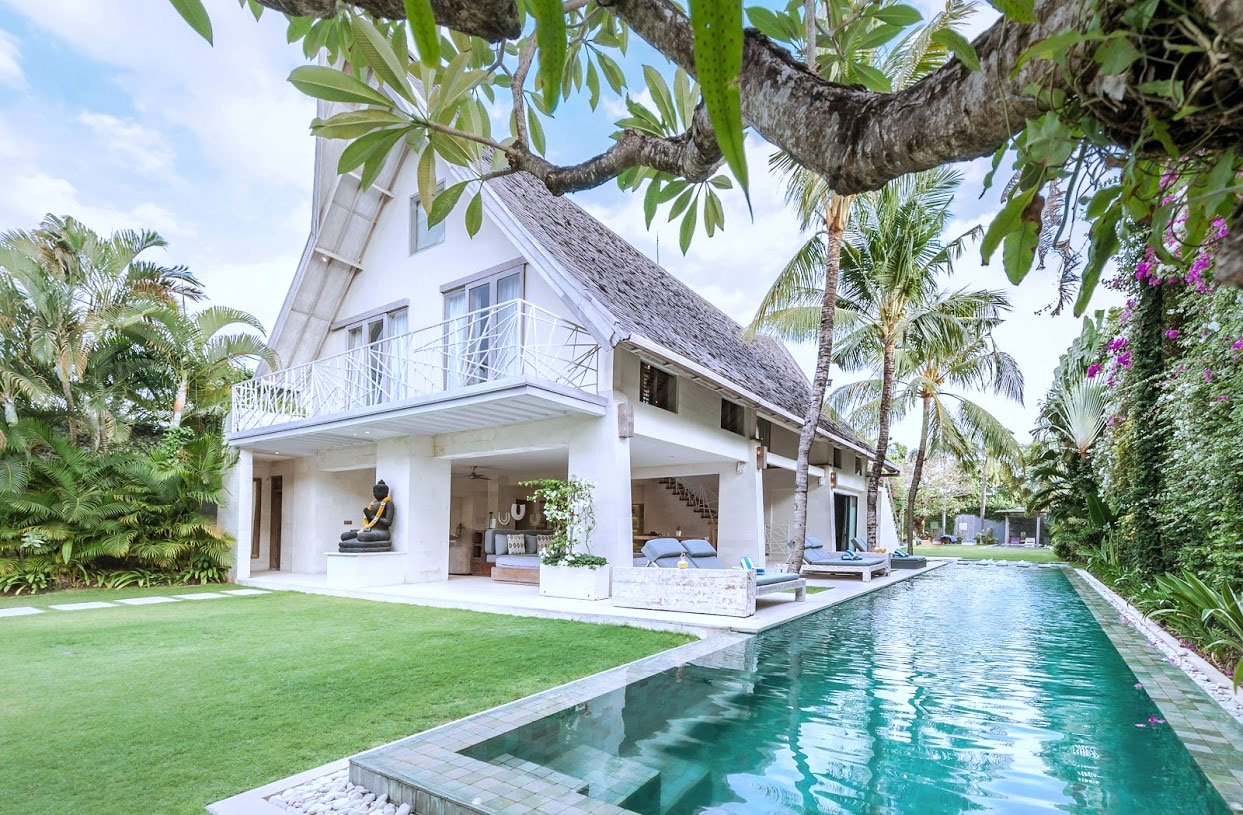 Apart from its strategic location,
Casa Mateo Villa
also has 2 private pools and several bedrooms, so it is perfect for those of you who are looking for a
5 bedroom villa in Seminyak
. With the availability of many bedrooms and a large green yard, this villa is very possible to be used for a party or other event. If you stay here, you will also get other luxury facilities such as breakfast with chef service, sauna, in-villa massage service, a rooftop to enjoy the sunset, exclusive bars, free airport pickup, and 5-star standard services during your stay. For more complete information and to find out the promo prices for this month, you can visit the website
www.balicasa.net
.