Petitenget Beach is a hidden paradise located in the heart of Seminyak, a beach resort town in Bali, Indonesia. This stunning beach in Seminyak is known for its pristine white sand, crystal clear waters, and picturesque surroundings that attract visitors from all over the world. It's a perfect getaway for those looking to escape the hustle and bustle of the town while still being close to all the amenities and attractions that Seminyak has to offer. With its laid-back vibe and tranquil atmosphere, Petitenget Beach is the ideal place to unwind and relax under the tropical sun.
Things To Do At Petitenget Beach
Petitenget Beach is not only one of the most beautiful beaches in Bali but also offers a wide range of activities to keep visitors entertained throughout their stay. Whether you're looking for adventure, relaxation, or simply soaking up the sun, there's something for everyone to enjoy.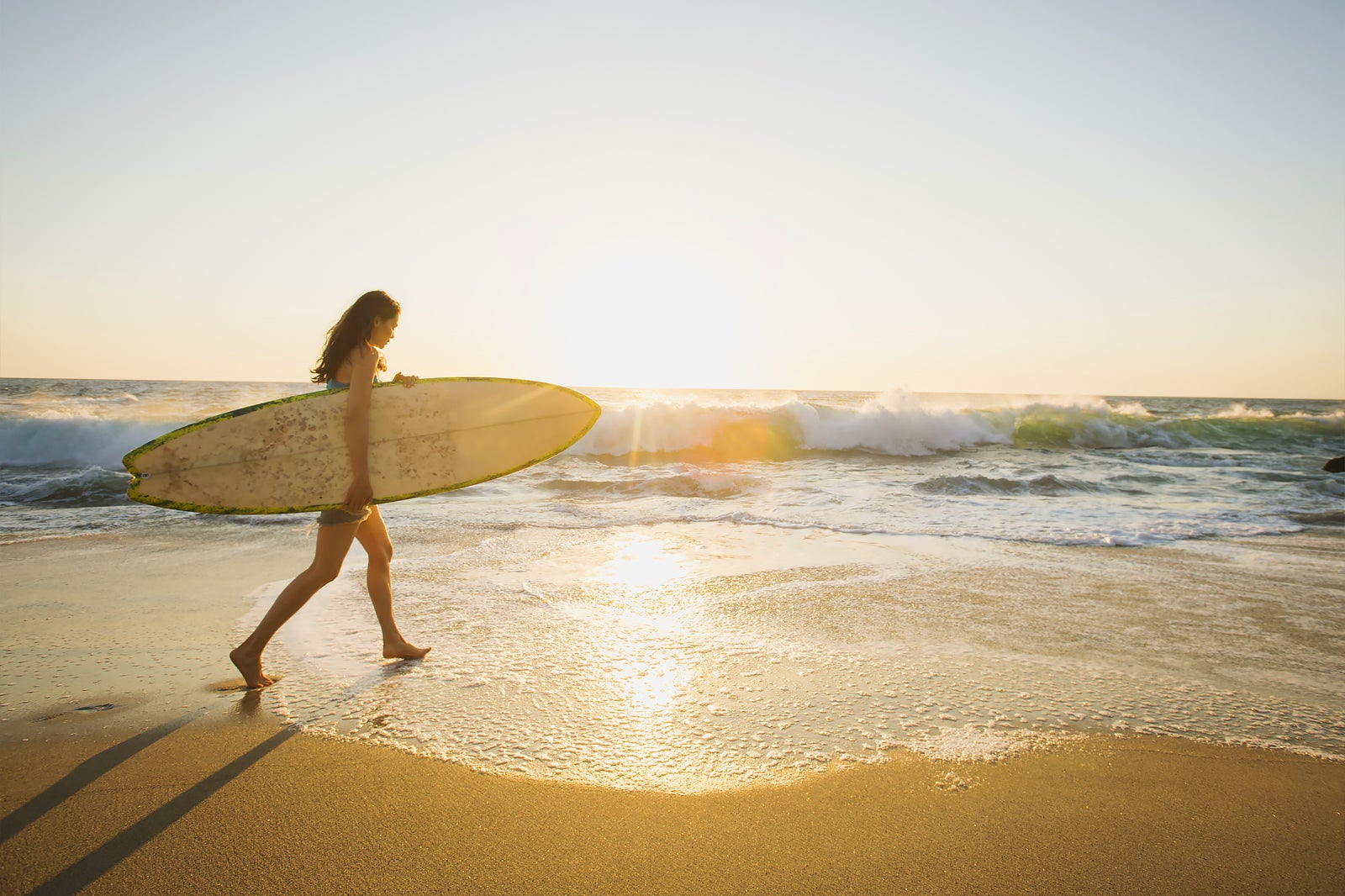 1.
Surfing

One of the most popular activities at Petitenget Beach is surfing. The waves at this Beach in Seminyak are perfect for both beginners and experienced surfers, making it an ideal destination for those looking to catch some waves. If you're a beginner, you can take a surf lesson from one of the many surf schools located near the beach.
2.
Swimming Or Snorkeling

If surfing isn't your thing, there are plenty of other water activities to enjoy, including swimming and snorkeling. The clear waters and calm currents make it an ideal spot for swimming, and snorkeling offers visitors a chance to explore the vibrant underwater world just off the shore.
3.
Enjoy The Sunset

As the sun sets over the Indian Ocean, the sky is painted with vibrant shades of red, orange, and yellow. It is a truly breathtaking sight that can be enjoyed from the beach or from one of the many beachside bars and restaurants in the area. Watching the sunset with a cocktail in hand is a popular activity among tourists and locals alike. One of the best spots to catch the sunset is at La Plancha Beach Bar & Restaurant, a colorful and lively beach club that is popular among visitors to the area.
4.
Go to The Beachs Club

When you're ready for a break from the sun, Petitenget Beach is also home to several high-end beach clubs, including Potato Head Beach Club, Mrs. Sippy, and Ku De Ta. These clubs offer an array of amenities, including swimming pools, beachfront bars, and live music performances, making them the perfect destination for a day of relaxation and indulgence.
5.
Visit Petitenget Temple

If you're looking to experience the local culture, you can also visit the nearby Petitenget Temple. This centuries-old temple offers a glimpse into Bali's rich spiritual heritage and is a popular spot for traditional Balinese ceremonies and festivals.

If you're looking for a change of scenery,

Double Six Beach

and

Seminyak Beach

are just a short drive away from Petitenget Beach. These popular beaches offer a range of activities and attractions, including beachside cafes and restaurants, spa treatments, and live music performances.
Nightlife At Petitenget Beach

Petitenget Beach, located in Seminyak, Bali, is well-known for its vibrant nightlife scene. The beach is lined with an array of beach clubs, bars, and restaurants that attract both tourists and locals alike. Visitors can expect a night full of dancing, drinks, and good food at Petitenget Beach.
One of the most popular beach clubs in Bali,
Potato Head Beach Club
, is located on Petitenget Beach. With a massive infinity pool overlooking the ocean, Potato Head Beach Club is the perfect place to relax and enjoy a drink. The club often hosts international DJs and live music performances, providing an unforgettable night of entertainment.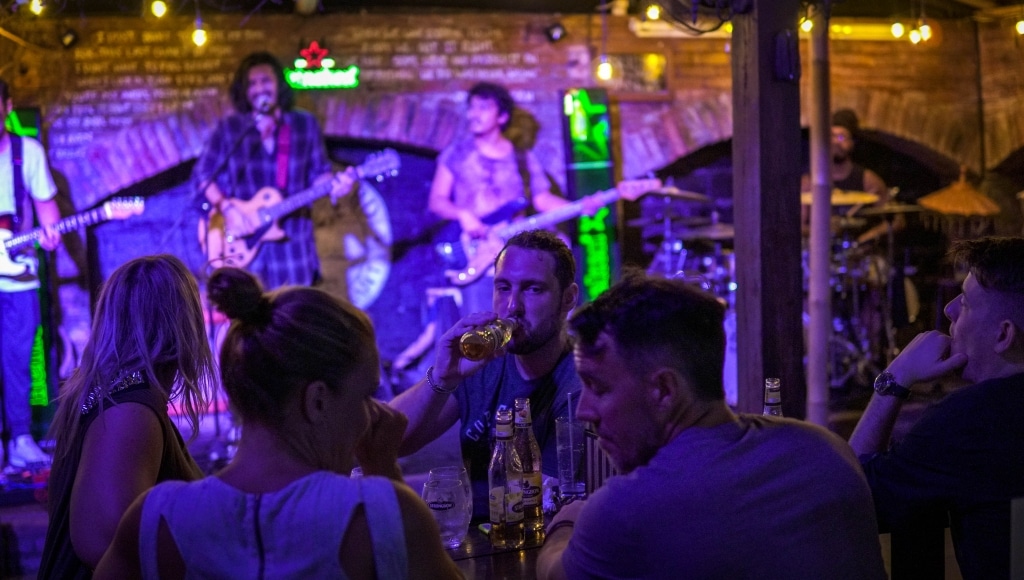 For those looking for a more intimate setting, Petitenget Beach also has a range of bars to choose from.
The Orchard Bar & Restaurant
, located just a short walk from the beach, offers a cozy setting with live music performances and delicious cocktails. Meanwhile, the buzzing streets around Petitenget Beach are home to a variety of bars serving up everything from local beers to classic cocktails.
In addition to the beach clubs and bars, Petitenget Beach also has a range of restaurants to choose from. From traditional Indonesian cuisine to contemporary Western dishes, the area has it all. One popular option is
Sarong
, a restaurant that offers a fusion of Southeast Asian flavors in a beautiful colonial-style villa.
Accommodation Options

Petitenget Beach, located in Seminyak, Bali, is a popular destination for visitors looking for a mix of sun, sand, and nightlife. The area offers a range of accommodation options, from luxury resorts to budget-friendly guesthouses.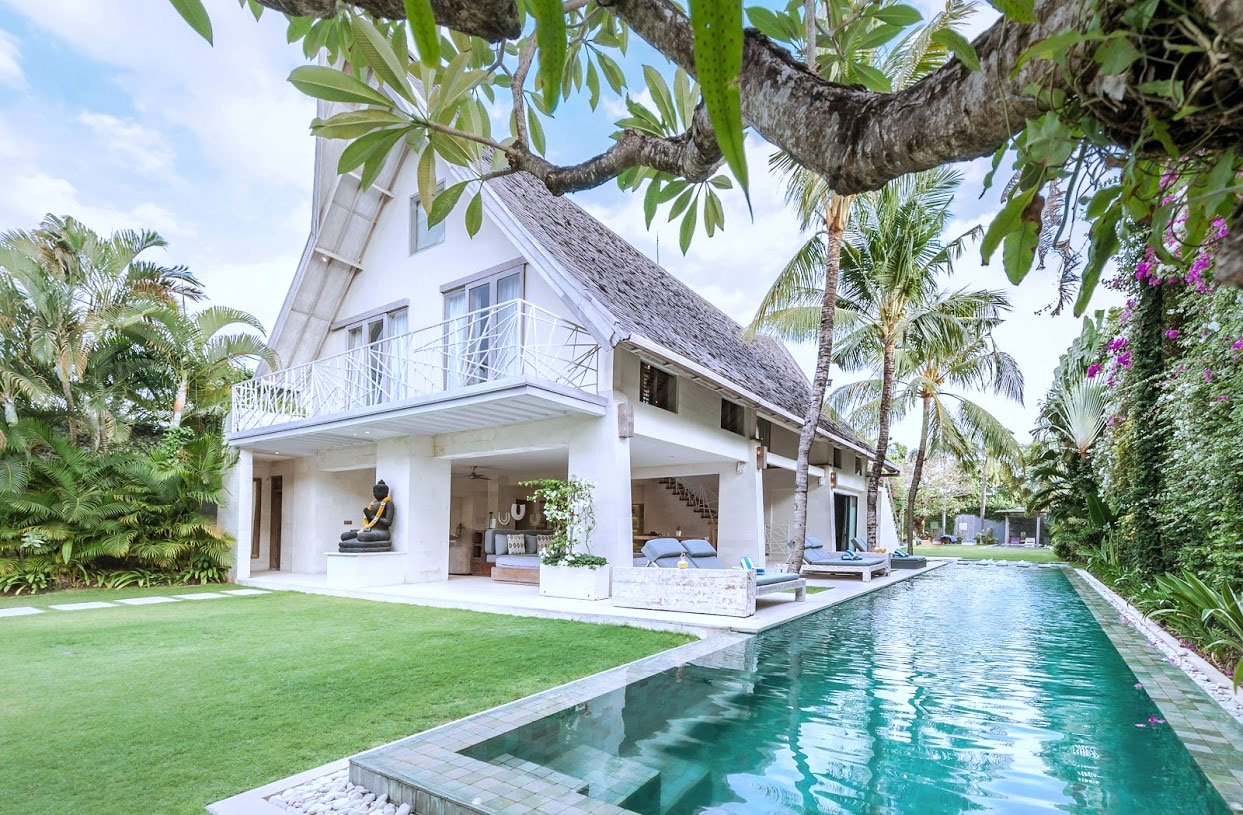 For those looking for a more private experience,
Casa Mateo Villa
is an excellent option. This stunning
5 bedroom villa in Seminyak
is located just a short walk from Petitenget Beach and features a private 2 swimming pool, spacious living areas, a fully equipped kitchen, rooftop to enjoy the sunset. The villa is beautifully designed and decorated, making it the perfect place to relax and unwind after a day at the beach. You can check more detail about facilities and the promotion price on the website
www.balicasa.net