Bali is known for its beautiful and stunning beaches. There are many areas in Bali that have nice beaches that are worth visiting and each area has different characteristics. Some areas that are famous for having beautiful beaches are the Kuta, Jimbaran, Nusa Dua, Sanur, and Seminyak areas. If you are currently planning a vacation to Seminyak, then you can visit 3 popular beaches in Seminyak such as Petitenget Beach, Double Six Beach, and Seminyak Beach.

Seminyak Beach has stunning natural beauty, with fine white sand, clear sea water, and spectacular sunset views. This beach is also surrounded by a stretch of green rice fields, adding to its stunning natural appeal. With lots of activities that you can do, it is certain that Seminyak Beach is very pleasant to visit. This beach provides a unique and appealing atmosphere for all types of travelers, from those looking for serenity to those looking to party in a nightclub.
Activities You Can Do
It's not wrong to come to Seminyak Beach just to enjoy its beautiful beaches, but it's a shame if you don't enjoy the exciting activities it has to offer. Some of the activities you can do at Seminyak Beach are:
Surfing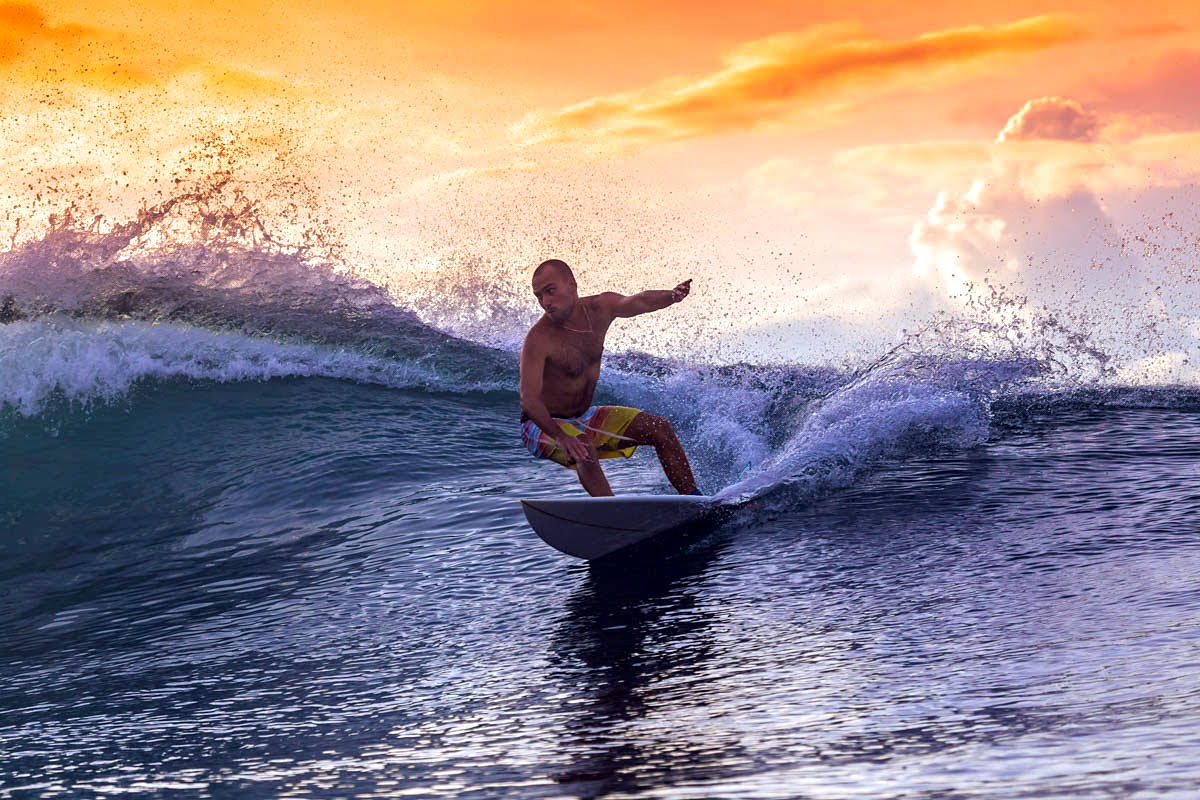 Seminyak Beach is one of the most popular surf destinations in Bali, Indonesia. This stunning beach in Seminyak is known for its challenging waves and stunning natural beauty, this beach is a surfer's paradise.

The waves at Seminyak Beach are perfect for experienced surfers. The waves here are typically fast, powerful, and hollow, which makes them challenging for beginners. The best time to surf at Seminyak Beach is during the dry season, which runs from May to September when the waves are the biggest and the winds are the calmest.

There are two main surf spots on Seminyak Beach. The first spot is in front of Ku De Ta, which offers left-hand and right-hand waves. The second spot is in front of Double Six Beach, which is known for its long, fast waves.

For beginners, you don't need to worry because along the coast there are many surf schools that offer private or group lessons. Of course, with experienced instructors you will be taught the basics of surfing, such as how to paddle, stand up, and ride the waves. The lessons usually include the use of surfboards and rash guards.
Go to the Beach Club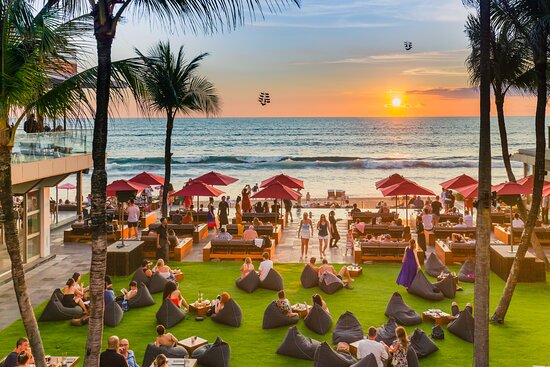 The beach club at Seminyak Beach is one of the most popular places in Bali to relax, enjoy the beach, and take in stunning views. Located in the bustling and modern Seminyak area, this beach club offers a relaxing experience that is very comfortable and unforgettable.

Several popular beach clubs on Seminyak Beach include Potato Head Beach Club, Ku De Ta, Cocoon Beach Club, and many more. Each club has its own characteristics and feel, but all offer high-quality service and comfortable facilities. Like Potato Head Beach Club Potato Head Beach Club offers a large swimming pool, bar, and restaurant with stunning sea views. The music played here is quite diverse and includes some of the latest international music genres. For other beach club reviews, you can read our article about The Best Beach Club In Seminyak HERE.
Shopping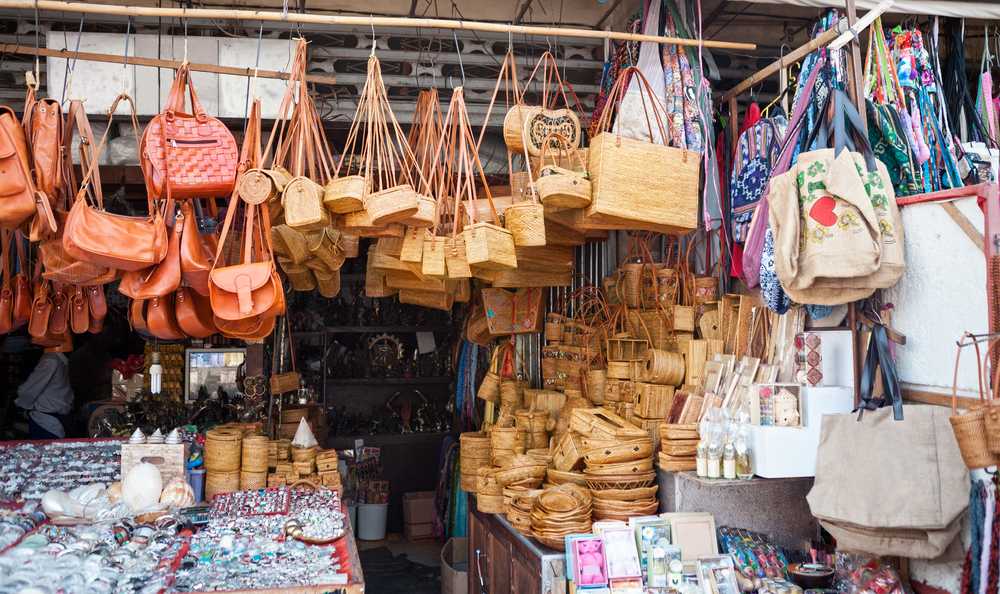 As well as being famous for its beautiful white sand and surf-friendly waves, Seminyak Beach is also a popular place for shopping. Seminyak Beach has an art market that sells various types of handicrafts such as clothing, bags, shoes, accessories, handicrafts, statues, masks, and other decorative items. You can choose and buy handicrafts that you like as a memento from your trip to Bali.

When shopping at Seminyak Beach, you also have to pay attention to time. Art markets usually close around 5 pm, while some shops are open late into the night. Therefore, it is advisable to come to Seminyak Beach in the afternoon or evening to do some shopping in peace.
Tasting Delicious Dishes At The Best Restaurants

Besides the beautiful beach, Seminyak Beach also has many restaurants and cafes that offer delicious dishes with stunning sea views. One type of restaurant that can be found in Seminyak is a restaurant on the beach. These restaurants offer a unique dining experience, where you can enjoy delicious dishes while taking in the stunning ocean views.

One of the famous restaurants in Seminyak is Ku De Ta. This restaurant has outdoor seating overlooking the beach. You can enjoy delicious dishes while enjoying the beautiful sunset view. Ku De Ta offers a variety of delicious dishes such as sushi, steaks, and fresh seafood. Apart from Ku De Ta, there are many other restaurants such as Seasalt, La Plancha, Potato Head, Sea Vu Play, and others. For other beachside restaurant reviews, you can read completely HERE.
Seminyak Beach Nightlife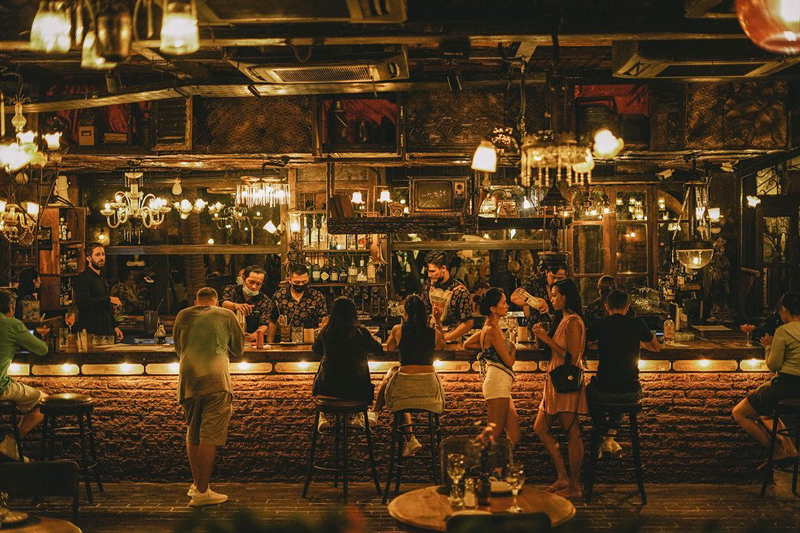 After the sun goes down, Seminyak Beach comes alive with the sound of music and dancing that fills the bars and nightclubs dotted along the beach. There are many choices of entertainment venues to choose from, from nightclubs, restaurants to beach cafes that offer delicious food and fresh drinks. Some popular cafes on Seminyak Beach include Cafe Organic, Sisterfields Cafe, and Revolver Espresso.

However, Seminyak Beach's nightlife is not just about drinks and food. There are many activities that can be done all night, such as watching traditional Balinese dance performances, enjoying live music events, and trying your luck at one of the casinos on Seminyak Beach.
Accommodation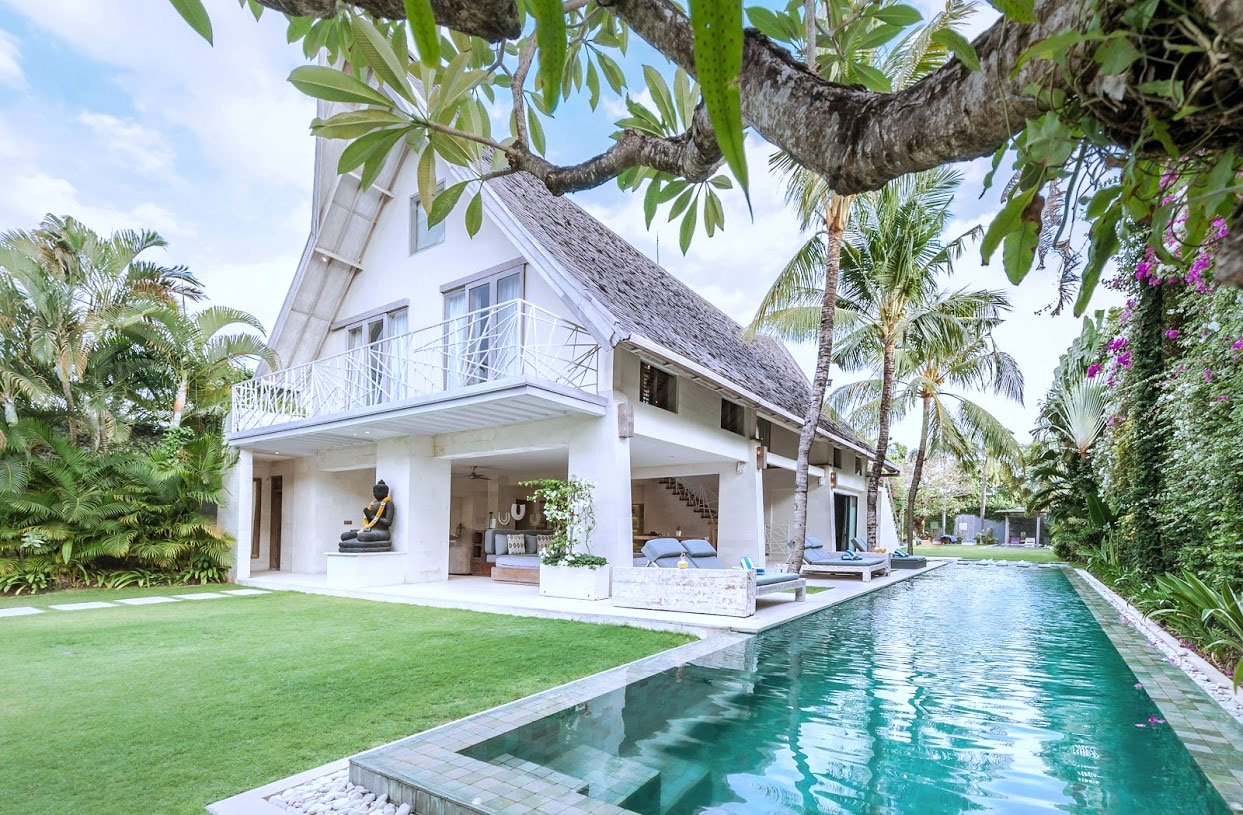 As a popular tourist spot, Seminyak Beach is surrounded by a variety of accommodations ranging from luxury resorts, five-star hotels, guest houses, apartments, and private villas. If you want to vacation in Seminyak and are looking for a private villa, then Casa Mateo Villa is the right choice. Casa Mateo Villa is one of Seminyak villa with 2 private pools. By having 6 rooms and a large green yard, Casa Mateo Villa is perfect for those of you who are on vacation with a large family or another large group. Its strategic location means you only need 6 minutes to drive to Seminyak beach or only 16 minutes on foot. If you stay there, you will also get other luxury facilities such as breakfast with chef service, sauna, in-villa massage service, a rooftop to enjoy the sunset, exclusive bars, free airport pickup, and 5-star standard services during your stay. For more complete information and to find out the promo prices for this month, you can visit the website www.balicasa.net