An activity that should not be missed when on vacation to an area is visiting its shopping center. When you are on holiday to Bali, the most recommended shopping area is Seminyak. You can find many things such as high-end fashion, beach clothes, surf clothes, jewelry until Balinese souvenirs. You can find all these treasures on Kayu Aya Road. Along the road, there are many shops that offer different things and each store has its own characteristics. To help you choose the right store, here we have grouped the best shopping places in Seminyak based on your needs:
The Best Shops For Girls In Seminyak
1. Bali Boat Shed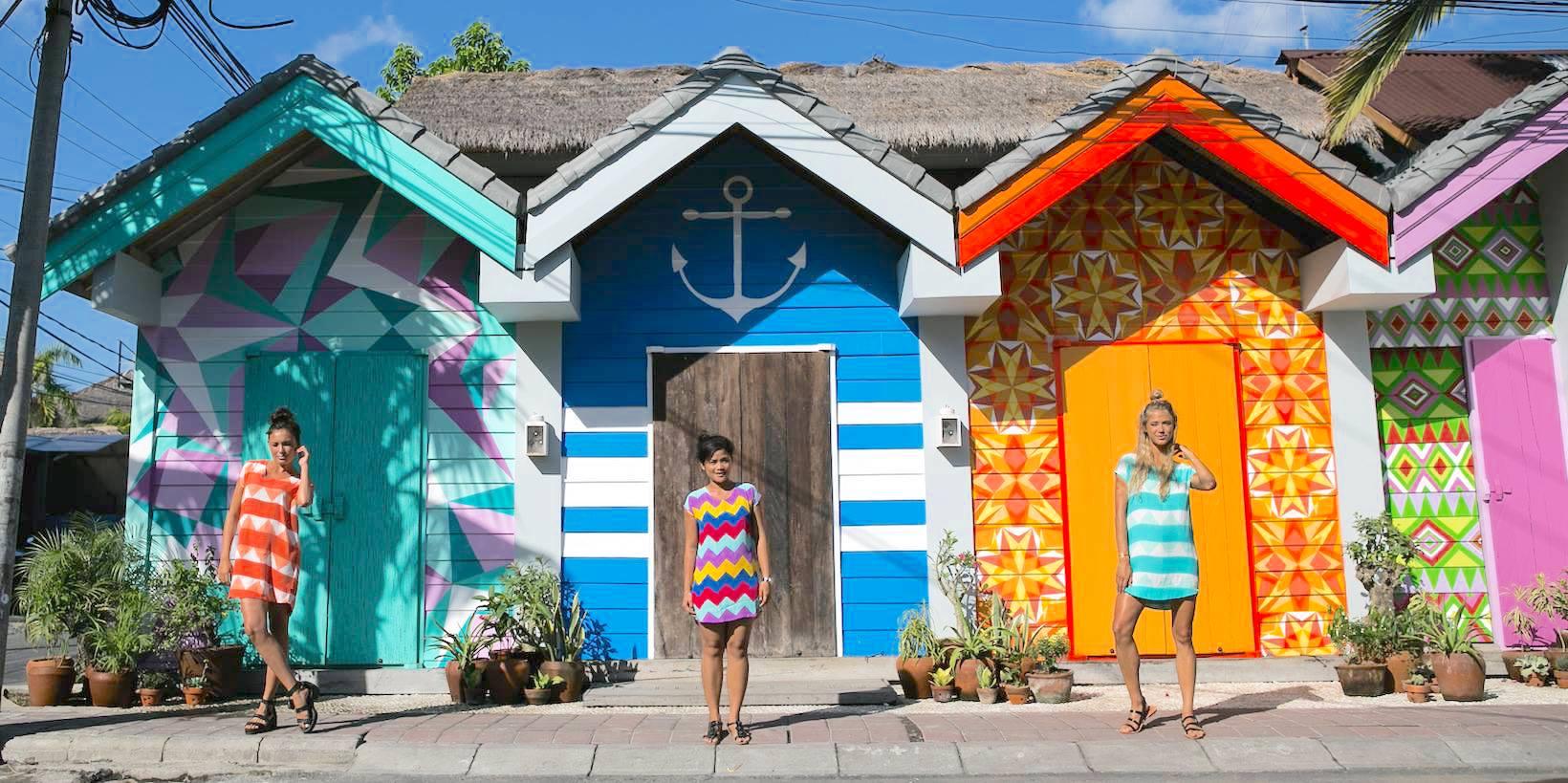 Bali Boat Shed is a trendy place to shop for clothes in Seminyak. This shop sells various types of fashion such as cute dresses, playsuits, tops, caftans, swimwear, accessories, and many more. All types of fashion offered have tropical island colors and designs that are perfect for your holiday in Bali. Not only providing women's clothing, but this shop also provides clothing for men such as floral shirts, cool t-shirts, short pants, cool sunglasses, and hats to complete your style. It will make your friends jealous when you upload to Instagram. To attract customers, Bali Boat Shed also designed an instagramable store design with bright pastel colors.
Bali Boat Shed Address: Click Here
Instagram: @baliboatshed

2. Lily Jean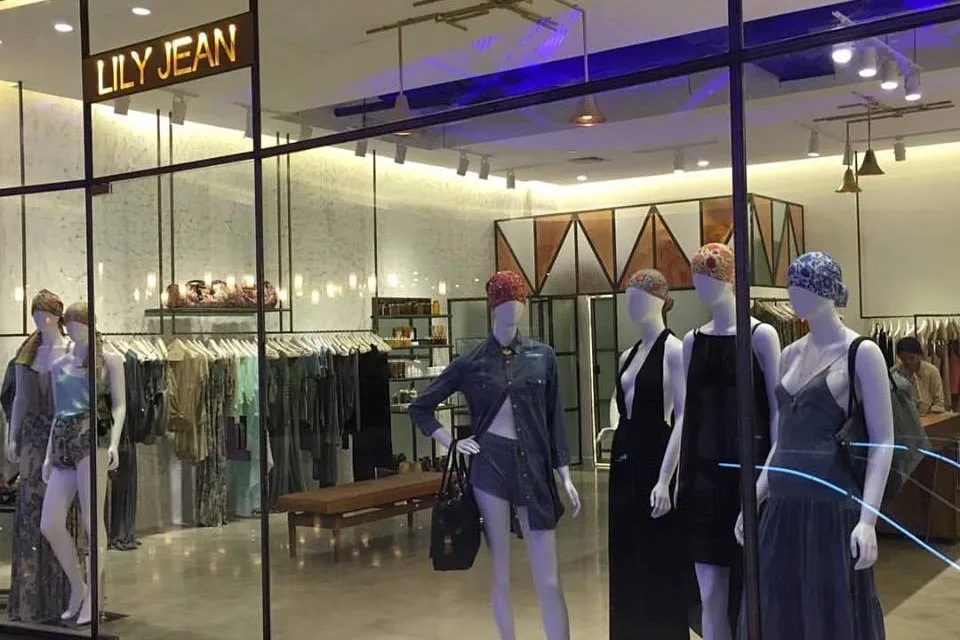 If you are a fashion lover as well as an environmental lover, Lily Jean is the place to shop for clothes in Seminyak which has a visit to provides environmentally friendly fashion. Made De Coney as a fashion designer doesn't just follow trends. He is more concerned with creating quality collections by prioritizing comfort, premium, and unique style. The result is a sexy dress and timeless elegant resort outfit. The outfit is also unique because it cares about the environment too. Shopping here will not make you feel guilty because the bags you buy are reusable and the packaging is easy to decompose.
Lily Jean's address: Click Here
Instagram: @lilyjeanofficial
3. NicoNico Swimwear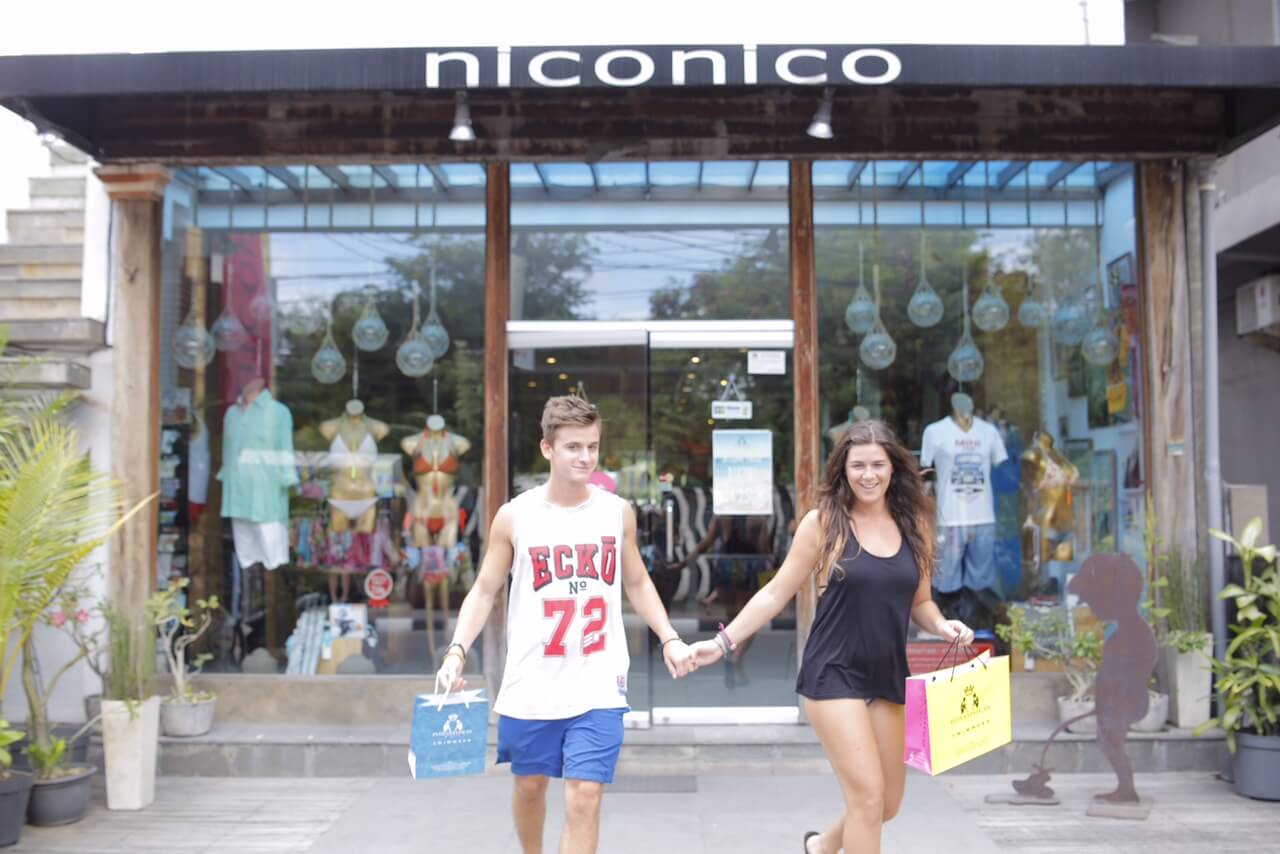 A trip to Bali means that there are many beaches for you to explore and you will need a swimsuit for that. One of the places to shop for swimwear in Seminyak is NicoNico Swimwear. This store provides a large collection of beachwear, swimsuits, and bikinis with a variety of eye-catching styles, prints, and colors that are suitable for almost all body shapes.
NicoNico Swimwear Address: Click Here
Instagram: @niconicoswimwear
Best Men's Shop in Seminyak
1. Lost in Paradise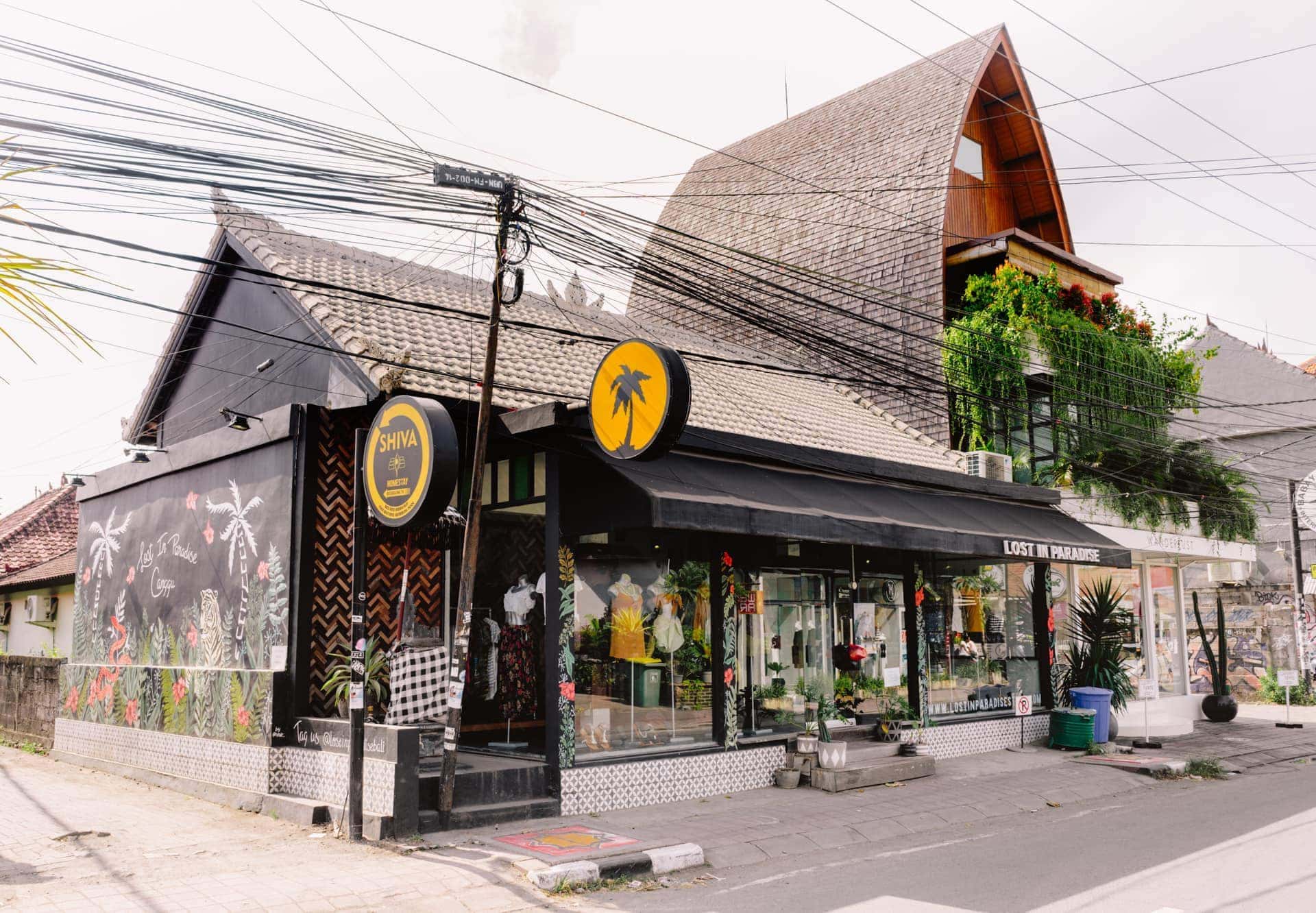 This beach clothing store, which is already very famous in Bali, is a shopping place that should not be missed for you, especially for men. All items for sale such as beach casuals, surf shorts, t-shirts, and tank tops are identic with the sun, surfing, beaches, and the beauty of paradise. Lost In Paradise already has 2 shops located on Oberoi road and Seminyak road.
Lost In Paradise Address: Click Here
Instagram: @lostinparadisebali
2. The Closet Bali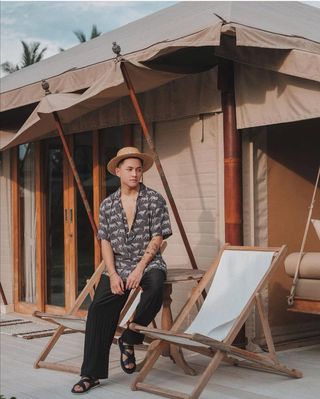 Never doubt the fashion items designed by the great Italian designer Francesco Alosi. The result is Gorgeous knits, tropical prints, and hand-embroidered t-shirts and Everything is handmade. It's amazing.
The Closet Bali Address: Click Here
Instagram: @theclosetbali
3. Biasa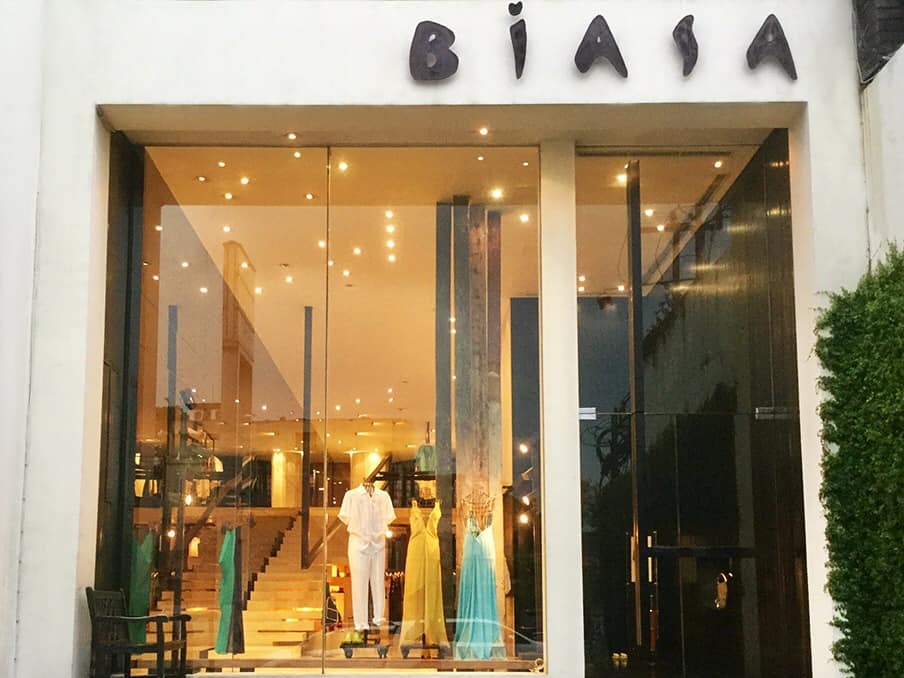 Ordinary is an internationally recognized brand. In making her fashion designs, Susana Perini, who is an Italian designer and founder of the brand, took inspiration from the Indonesian lifestyle combined with the characteristics of Italian design. The result is a fashion item that is simple yet elegant and trendy but not out of date. You are obliged to have it.
Biasa Address: Click Here
Instagram: @biasaofficial
Best places to buy Bali souvenirs in Seminyak
1. Flea Market on Oberoi Road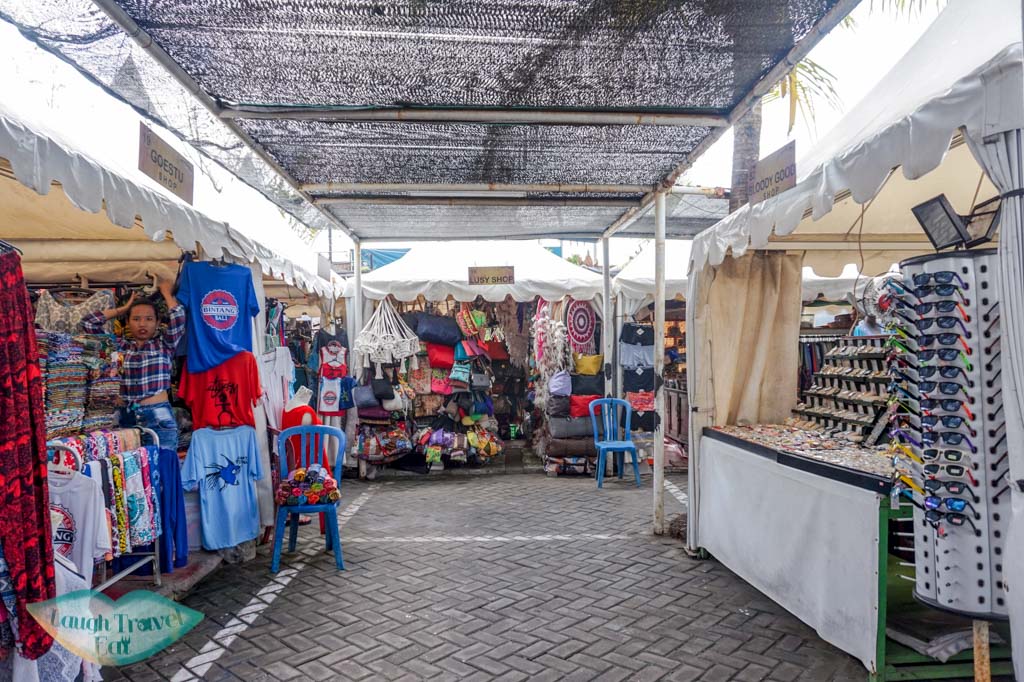 For those of you who want to shop for souvenirs, you can go to the flea market which is located on the corner of Oberoi road. It only takes a few minutes from Ku De Ta Beach Club. At the flea market, you can find anything starting from clothing, jewelry, leather bags, hammocks, paintings, and all kinds of accessories. The best thing here is you can get a good price if you are good at haggling. But if you haven't found what you want and you have a lot of free time, maybe you can go to the Ubud Art Market which is one of the shopping places in Ubud that sells various works of art by local artists.
There is no end when it comes to discussing places to shop in Seminyak. Yes, because this is a shopping paradise. A few tips when you want to shop, do it between 3-4 pm. Never do it from 11 am – 2 pm because it is very hot. After tired of walking, visiting many shops, and getting dizzy when choosing items, It's time to reward your body by relaxing. You can go to the beach bar or beach restaurant In Seminyak which is not far from where you are shopping. Release all tiredness and enjoy the beauty of the beach at night accompanied by music and eat delicious food