Ubud is a city in Bali, Indonesia which is famous for its natural beauty and rich culture. If you are going shopping in Ubud, you will find many shops selling various kinds of products, from woven fabrics, t-shirts, and local handicrafts. You can also find markets selling Balinese food and drinks, such as lawar, suckling pig, and sate lilit. Apart from that, you can also visit art galleries and museums in Ubud to enjoy local artworks and buy souvenirs to take home as a memento. Here are recommendations for shopping places in Ubud that will satisfy your shopping desires:
1. Ubud Monkey Forest Road - Famous For Wood Carving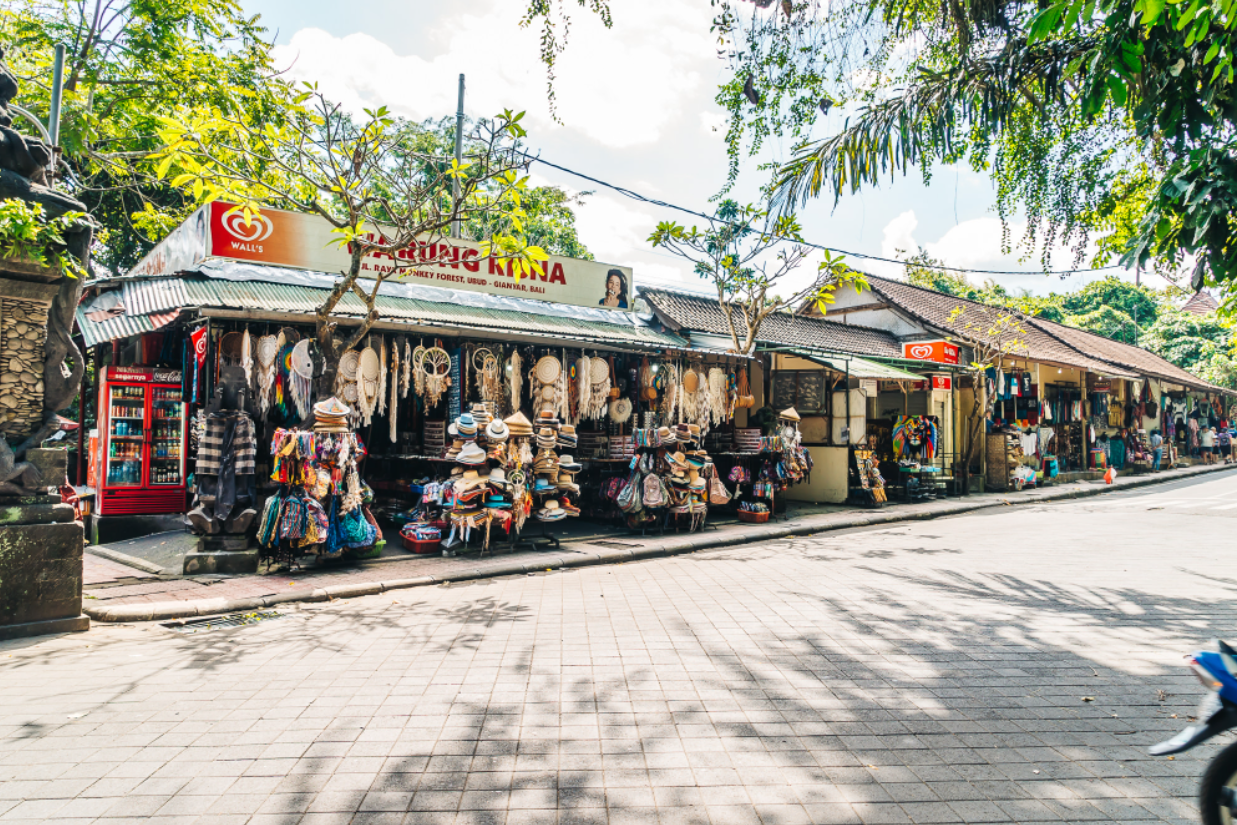 On Ubud Monkey Forest Road, you can find various shops and markets selling various local products such as handicrafts, woven fabrics, local coffee, and others. You can also taste Balinese specialties at several food stalls around this area. Apart from that, you can also visit several souvenir shops that sell products made of wood or stone which are carved with handicrafts.
2. Ubud Art Market - Famous For Handbags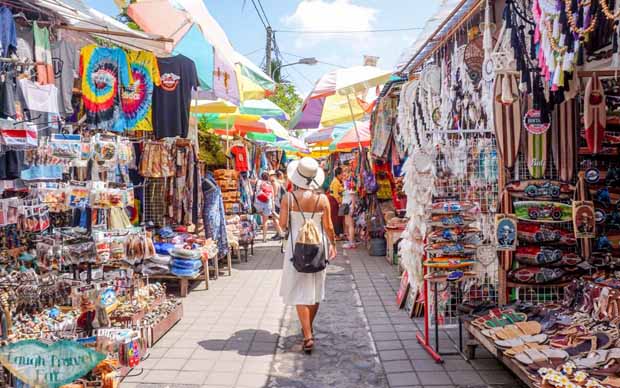 At the Ubud Art Market, you can find a variety of unique Balinese items such as handicrafts, batik, accessories, t-shirts, and others. The price offered also varies depending on the quality and type of goods you buy. Some shopping tips at Ubud Art Market are:
- Find items that are unique and different from the others
- Compare prices in various stores before deciding to buy
- Negotiate prices with sellers, especially if you are going to buy in large quantities
- Don't forget to ask about the warranty and authenticity of the goods you buy
- Bring cash to facilitate transactions there.
3. Celuk Gold And Silver - Famous For Jewelry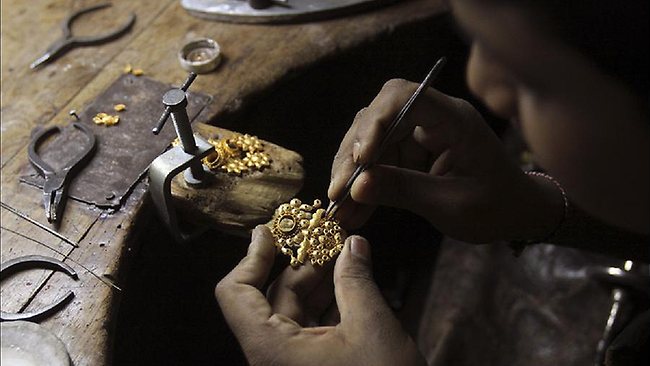 Celuk is an area famous for gold and silver jewelry craftsmen. There is no need to doubt the quality of the gold and silver jewelry produced because it is already of international class. Several reasons why this place is highly recommended as a place to shop for jewelry in Ubud, namely:
- Selection of high-quality silver raw materials and comes from reliable sources.
- The process of making silver products is carried out by skilled and experienced silver artists.
- Skills and expertise in processing silver into various shapes and designs that are unique and artistic.
- Various silver products for sale, ranging from accessories, and jewelry, to handicrafts made of silver.
- Prices vary according to the size, shape, and design of the silver product purchased.
- There is a custom design option that allows customers to order silver products according to their wishes and desired designs.
Before buying, you should ask for a silver certificate of authenticity and compare prices in several stores. Don't forget to haggle the price if necessary. After that, you can pay by cash or credit card and take the gold or silver you bought home.
4. Sukawati Art Market - Famous For Art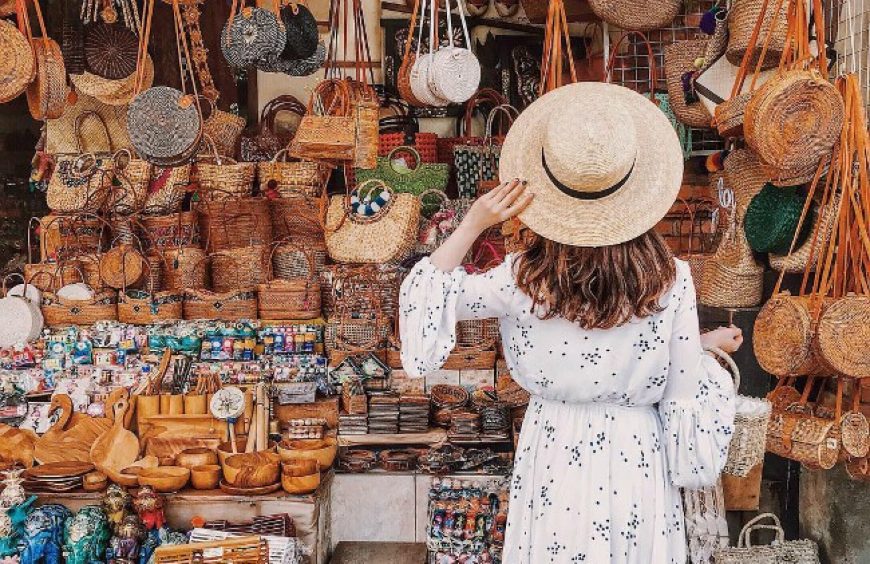 Sukawati art market is one of the oldest and largest art markets in Ubud. The Sukawati art market has its own uniqueness compared to other art markets in Bali. The uniqueness such as:
- Sukawati art market is one of the largest art markets in Bali, which provides various kinds of art products such as sculptures, paintings, handicrafts, and other knick-knacks.
- At the Sukawati art market, visitors can see the real process of art production by local artists.
- Sukawati art market offers lower prices compared to other art markets in Bali. This is because the products sold at the Sukawati art market are the direct production of local artists.
- Sukawati art market is one of the popular tourist destinations in Bali, so visitors can enjoy the natural beauty and culture of Bali while buying quality art products.
- Sukawati art market is also a suitable place to negotiate prices so that visitors can get lower prices for the desired art products.
5. Jean-Francois Fichot - Famous For Gem Stones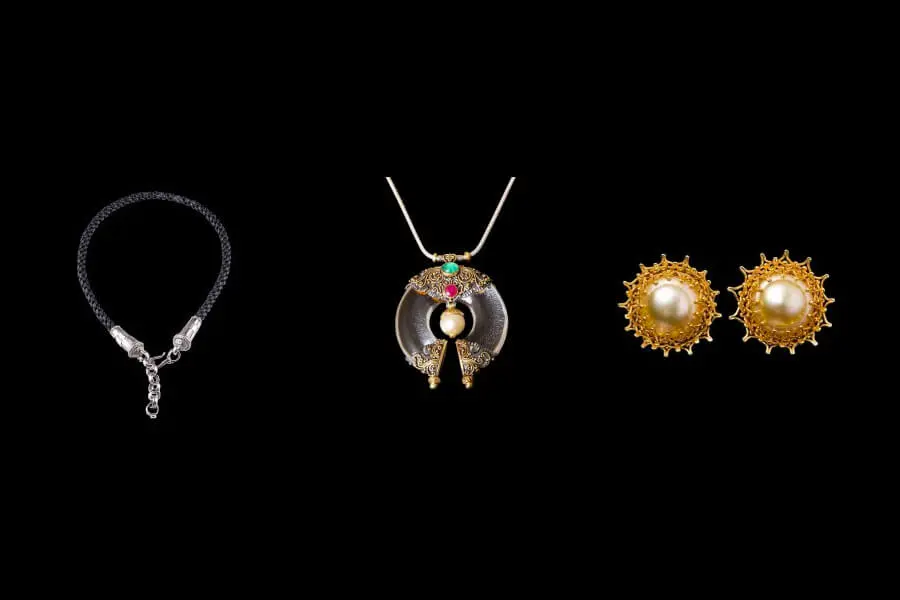 This boutique was founded by designer Jean Francois from France. He has traveled all over the world in search of the sweetest fragrances and the most unique gemstones and sells them in the center of Ubud. Visiting here, you will find several unique jewelry designs that cannot be found anywhere else. You can also find home decoration items and of course, all of them have an artistic touch. This is one of the shopping places in Ubud that you should visit while on vacation in Ubud.
6. Threads of Life - Famous For Handwoven Items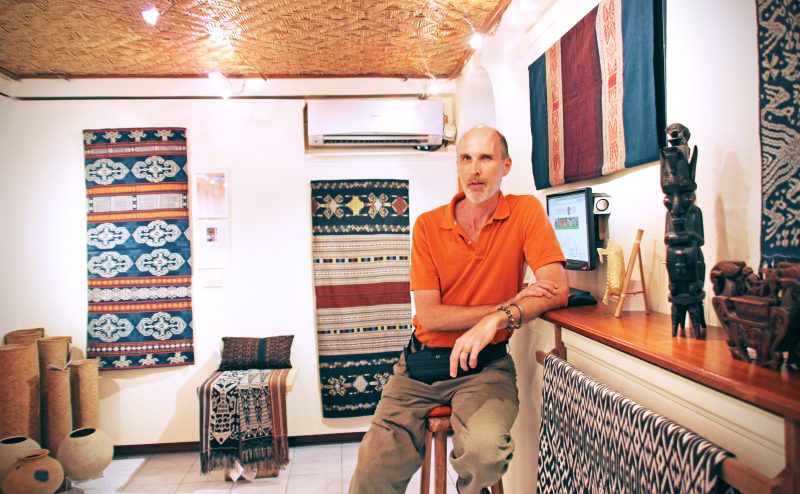 Threads of Life is a small shop in Ubud that provides various kinds of local handicraft products from various regions in Bali. Here, you can find various kinds of unique items such as silverware, batik cloth, ceramic handicrafts, and many more.
When you enter the shop, you will be greeted by friendly salespeople who are always ready to help you find the product that suits your needs. Apart from that, you can also see first hand the process of making products in the shop, which of course will make you even more curious and interested.
shopping at Threads of Life will be a fun and fulfilling experience. You can get unique and quality products and support the local community in Bali. So, don't forget to visit Threads of Life when you are in Ubud.
Those are some recommendations for shopping places in Ubud that you can visit while on vacation in Bali. If you want to buy Balinese art items as souvenirs, then the shopping center in Ubud is the right place for you to visit. But if you want to visit a more modern shopping place, the Seminyak area, known as q the place of fancy clothes shopping in Bali, is the right choice. Well-known brand stores will be very easy for you to find. Apart from shopping, there are many activities in Seminyak that you can do such as: enjoying the sunset at Seminyak Beach, eating at famous restaurants, enjoying messages, and even partying at nightclubs or at beach clubs. If you are interested in this style of vacation, then enter Seminyak in your notes and hurry up to find villas in Seminyak before everything is fully booked.