Seminyak is a tourist area in Bali that is famous for its beautiful beaches, fine restaurants, sparkling nightlife, and is also known as a complete shopping center. Many people come to Seminyak to shop because this area has many shops and boutiques that sell a variety of high-quality goods, from clothing, accessories, handicrafts, antiques, and art. Seminyak also offers a different shopping experience with a comfortable and relaxed atmosphere. Many shops and boutiques are designed very nicely, thus providing a pleasant shopping experience for buyers. One of the well-known boutiques with a unique design, namely Bali Boat Shed.
About Bali Boat Shed Clothing

Bali Boat Shed Clothing has a unique and attractive shop design, with a beach atmosphere that can be felt from the decoration and arrangement of goods in the shop. This store provides a shopping experience that is different from ordinary clothing stores. Established in 2012 by Australian expatriate Tari Eden, the boutique offers clothing with unique and eye-catching designs inspired by the beach lifestyle and living in Bali. The clothing on offer includes t-shirts, shirts, shorts, and accessories, all of which are made with the highest quality materials. Even though the quality and design of Bali Boat Shed Clothing's products are very good, the prices offered are still affordable and competitive with other clothing brands on the market.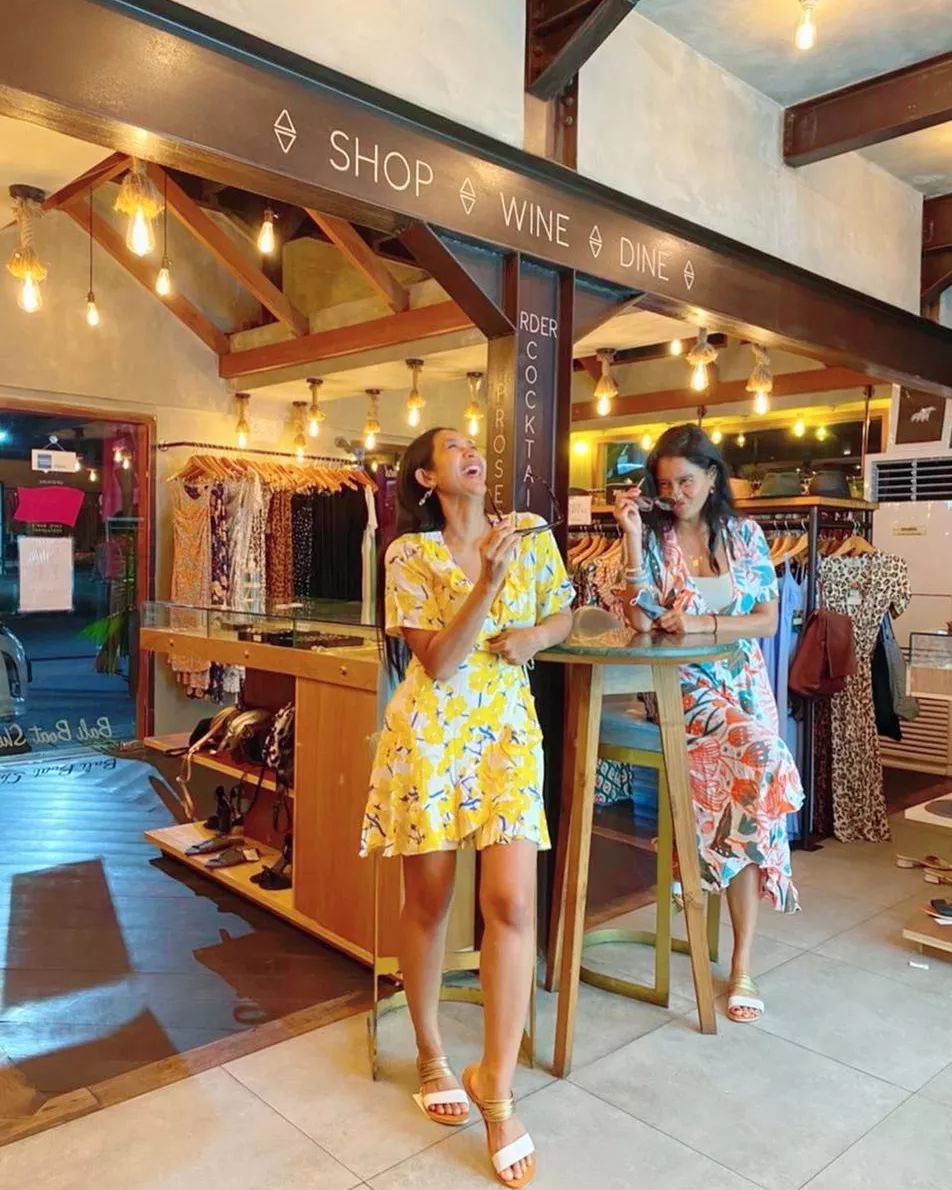 Sustainable Practices

One of the unique features of Bali Boat Shed Clothing is its commitment to sustainable practices. The brand uses organic, natural, and recycled materials to create its clothing. The brand's production process is also designed to minimize waste and reduce its carbon footprint. Bali Boat Shed Clothing's sustainable practices make it an ethical and environmentally conscious brand that is popular with eco-conscious consumers.
Trendy Designs

Bali Boat Shed Clothing's designs are trendy and stylish, with a focus on beachwear and resort wear. The brand's clothing is perfect for those who want to look fashionable while lounging on the beach or enjoying a tropical vacation. The brand's designs are inspired by Bali's vibrant culture and the island's natural beauty. The clothing is comfortable, lightweight, and easy to wear, making it perfect for a day at the beach or a night out.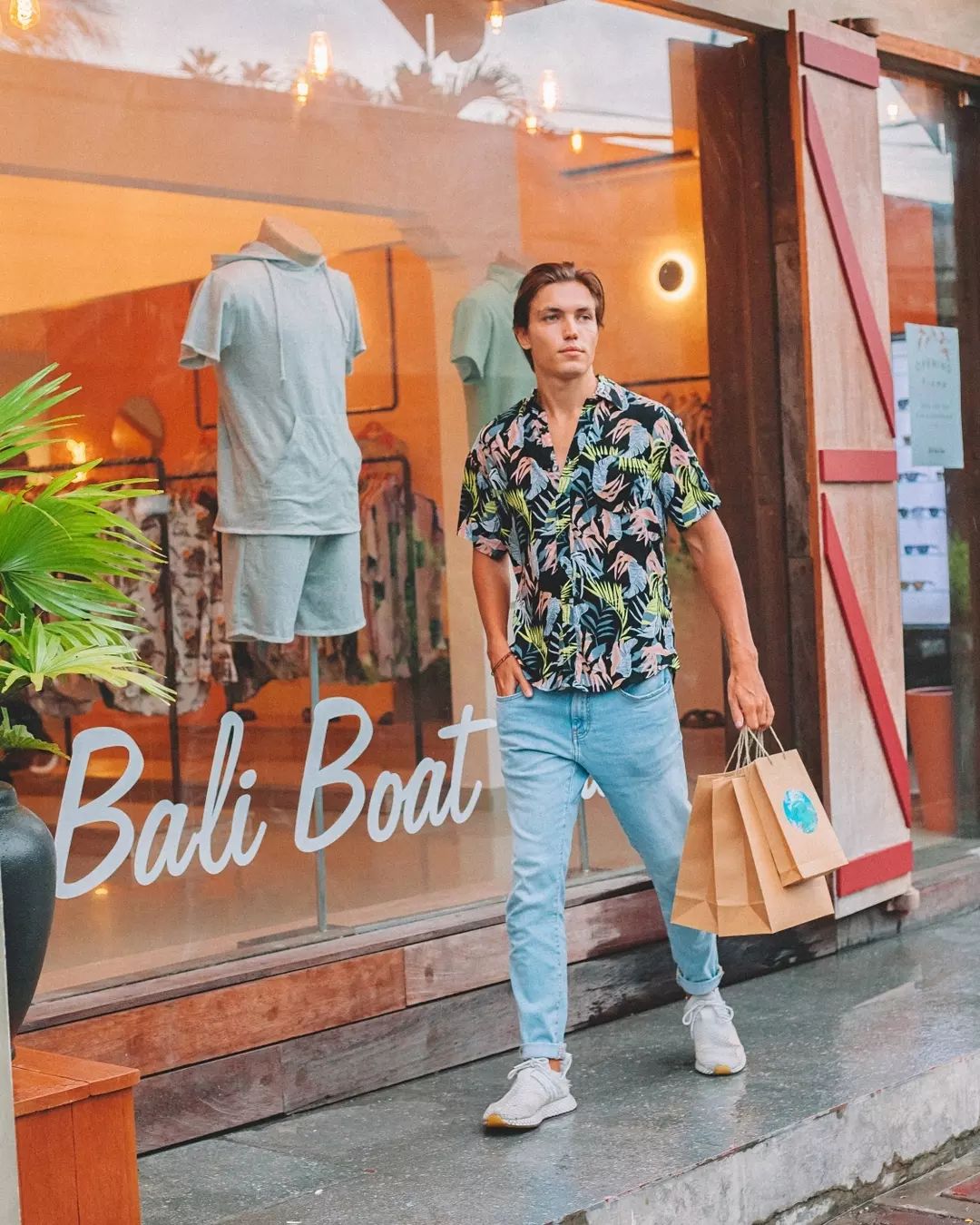 Popularity and Recognition

Bali Boat Shed Clothing has gained popularity both in Bali and internationally. The brand's clothing has been featured in fashion magazines, and the brand has collaborated with other fashion brands to create limited-edition collections. The brand also has a strong social media presence, with a large following on Instagram and Facebook. Bali Boat Shed Clothing's popularity is a testament to the brand's unique designs and sustainable practices.
Bali Boat Shed Price

Prices for Bali Boat Shed Clothing products may vary depending on the type of product and materials used. Some examples of prices for Bali Boat Shed Clothing are as follows:
• T-shirts with beach designs: From around IDR 300,000 to IDR 500,000
• Shirts with Balinese motifs: From around IDR 700,000 to IDR 1,000,000
• Shorts with a beachy design: From around IDR 400,000 to IDR 800,000
• Accessories: From around IDR 200,000 to IDR 700,000 depending on the type of accessories such as a hat, glasses, or bag.
However, prices for Bali Boat Shed Clothing products may vary depending on store location, season, and stock availability. The prices listed above are for reference only and are subject to change at any time. For more accuracy, you can check the website www.baliboatshed.com or you can directly visit the shop which is located at Jalan Kayu Aya. CLICK HERE to go to google maps.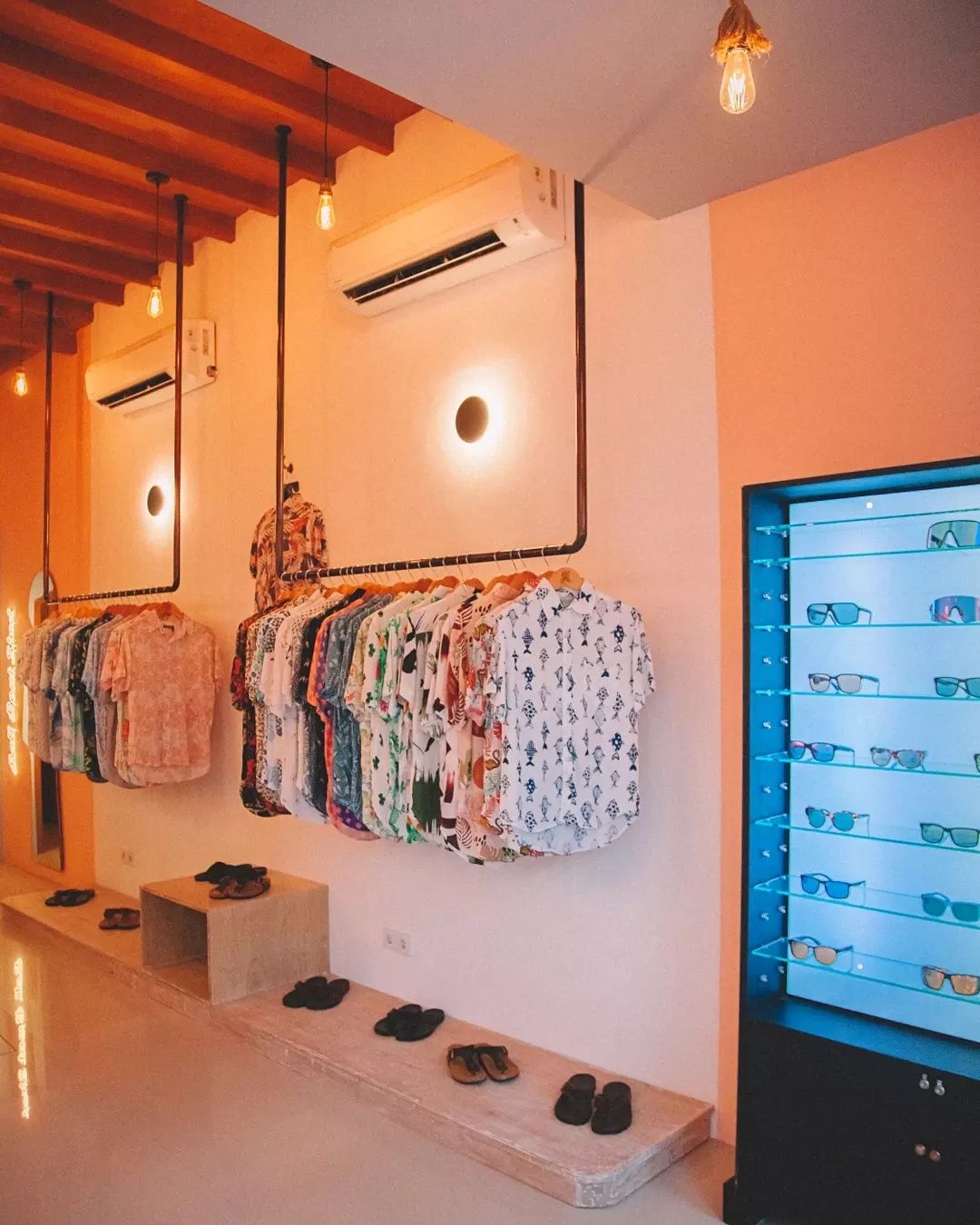 Bali Boat Shed is not the only fashion store in Seminyak that offers unique designs and shopping experiences. You will find Lily Jean, NicoNico Swimwear, Lost in Paradise, Ordinary, The Closet Bali, and many more in the Jalan Kayu Aya area.
There are many things to do in Seminyak, but if your vacation to Seminyak is for shopping, make sure you choose a place to stay that is close to the Jalan Kayu Aya area. Casa Mateo Villa is a Villa in Seminyak Bali with 2 private pools which are located only 7 minutes drive and 15 minutes walk to Jalan Kayu Aya area. Apart from its strategic location, Casa Mateo Villa also has several facilities that are very supportive for holidays with large groups such as 4-6 bedrooms, breakfast with chef service, a large green lawn, a rooftop to enjoy the sunset, an exclusive bar, in-villa massage service, sauna, free airport pick up and standard 5-star service during your stay. For more detailed information and to find out this month's promo prices, you can visit the website www.balicasa.net