Ku De Ta Beach Club is a popular destination for those seeking a luxurious and sophisticated experience in Bali, Indonesia. The beach club is located on the famous Seminyak Beach, one of the most sought after beaches on the island. It is known for its stunning views of the ocean, impeccable service, and an unforgettable dining experience.
Ku De Ta Beach Club was established in 2000 and since then, it has become a renowned destination for tourists, locals, and celebrities alike. The beach club features a modern design with a touch of Balinese style, making it a perfect blend of tradition and contemporary elegance. The main bar is located on the first floor, surrounded by lounging areas and sun beds, while the second floor features a spacious restaurant and a private dining room.
What Makes Ku De Ta Special?
One of the highlights of Ku De Ta Beach Club is its menu, which features a fusion of international and local cuisine. The kitchen uses the freshest ingredients and offers a variety of dishes for breakfast, lunch and dinner. Whether you prefer a healthy brunch or a three-course dinner, you can expect delicious food, carefully crafted cocktails and fine wines.
The beach club also offers a range of activities and events that are designed to cater to all types of visitors. From yoga classes and live music performances to workshops and art exhibitions, there is something for everyone. In addition, Ku De Ta Beach Club has a beach volleyball court and a large infinity pool, perfect for those who want to enjoy the sun and the sea.
Ku De Ta Beach Club is not just a place to relax and dine, but also a place to unwind and be pampered. The beach club has a spa that offers a range of treatments and massages, including traditional Balinese, Swedish and Thai techniques. The spa provides a peaceful and rejuvenating environment, perfect for those who want to escape the stress of daily life.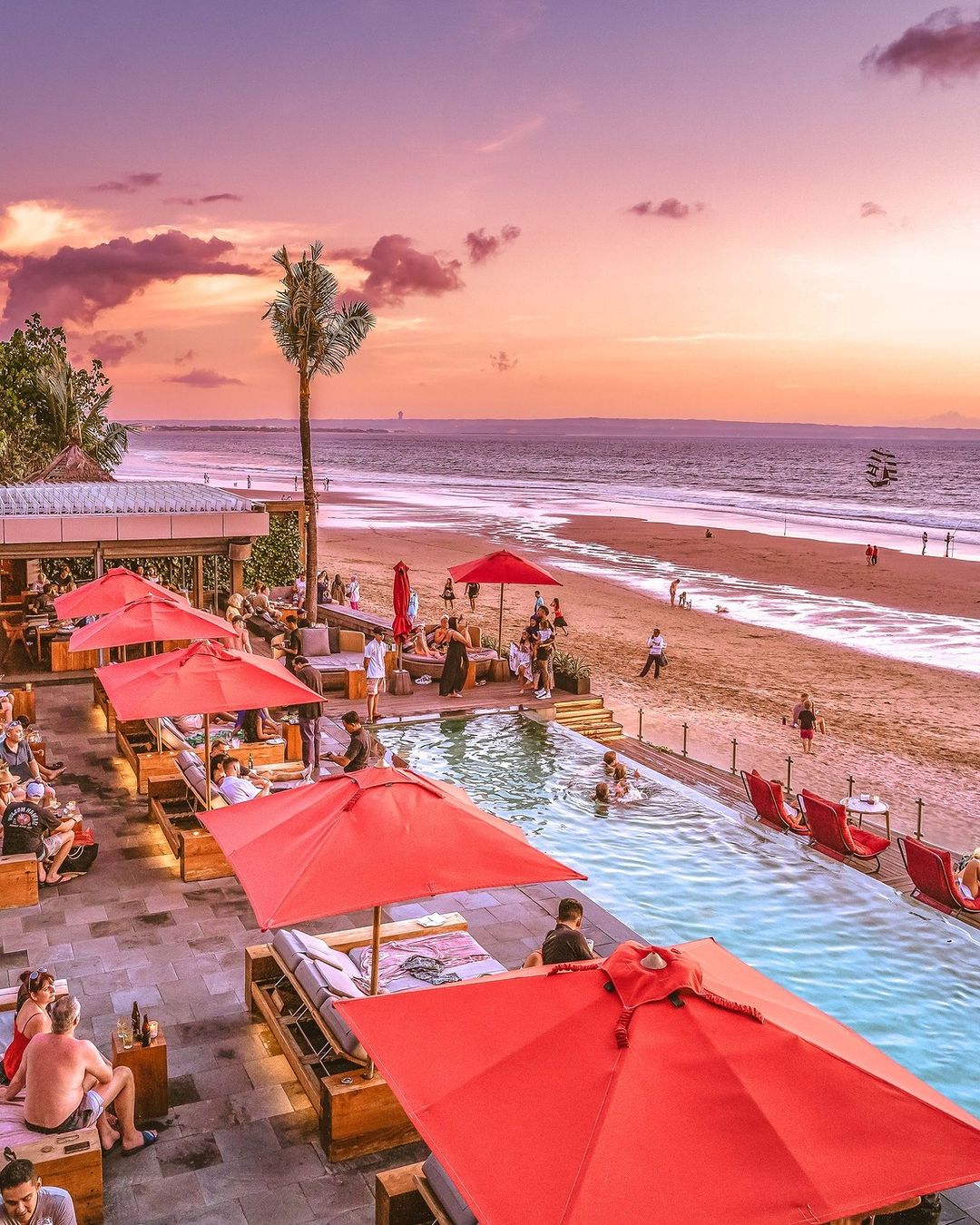 One of the most popular aspects of Ku De Ta Beach Club is its nightlife. The beach club transforms into a vibrant party destination with live DJs, music, and drinks that flow late into the night. Whether you're looking for a romantic dinner or a lively night out, Ku De Ta Beach Club is the perfect place to spend a night in Bali.
In conclusion, Ku De Ta Beach Club is a destination that offers a unique and unforgettable experience. With its stunning views, impeccable service, and delicious cuisine, it is no wonder that it is one of the most popular beach clubs in Bali. Whether you're looking for a relaxing day by the pool or a night of partying, Ku De Ta Beach Club has something for everyone.
Ku De Ta Bali Minimum Spend
The minimum spend at Ku De Ta Bali varies depending on the day of the week and time of day:
During weekdays, the minimum spend can range from IDR 500,000 to IDR 1,000,000 per table.
On weekends, the minimum spend can be anywhere from IDR 1,000,000 to IDR 2,000,000 per table.
During peak hours, such as sunset and late evenings, the minimum spend may be higher.
It is best to check with the venue or make a reservation in advance to get an accurate estimate of the minimum spend.
Apart from Ku De Ta, there are many more luxurious beach clubs along Seminyak Beach that offer exciting experiences to spend your night. There are Potato Head Beach Club, Cocoon Beach Club, Vue Beach Club, Mrs Sippy, and many more. You can read full reviews of each beach club in our article entitled The Best Beach Clubs In Seminyak Bali.
When you vacation to Seminyak to enjoy a luxurious beach club experience, you should stay at a villa located nearby, so you can enjoy the beautiful beach atmosphere to the fullest. One of the Seminyak villas close to Ku De Ta Beach Club is Casa Mateo Villa. By driving you only need 6 minutes to go to Ku De Ta and 15 minutes if you walk from the villa.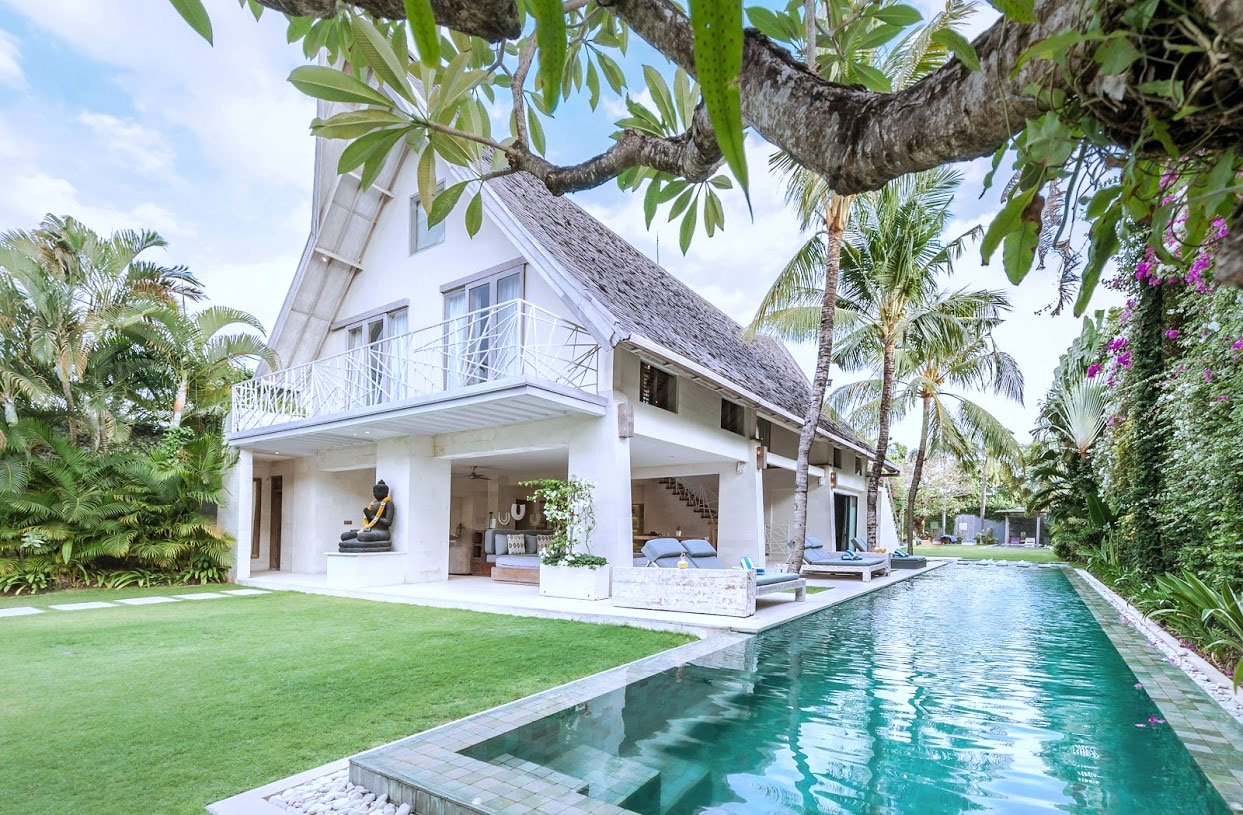 Casa Mateo Villa is one of the villas in Seminyak with 5 bedrooms which has 2 private pools and a large green yard. So this villa is perfect for those of you who vacation with a large group. The superior facilities of this villa are 2 private swimming pools, a rooftop to enjoy the sunset, exclusive bars, free airport pickup, breakfast with chef service, sauna, in-villa massage service, and 5 stars standard services during your stay. You can check the details or find out the promo for this month on the website www.balicasa.net