Having breakfast in Seminyak is a fun activity to do while you are on holiday in Seminyak, Bali. Seminyak is famous as a tourist spot that offers amazing culinary choices. There are many restaurants and cafes that serve a variety of food for breakfast, ranging from traditional Indonesian food to international food. Here are some places to go in Seminyak when you want to have breakfast:
1. The Shady Shack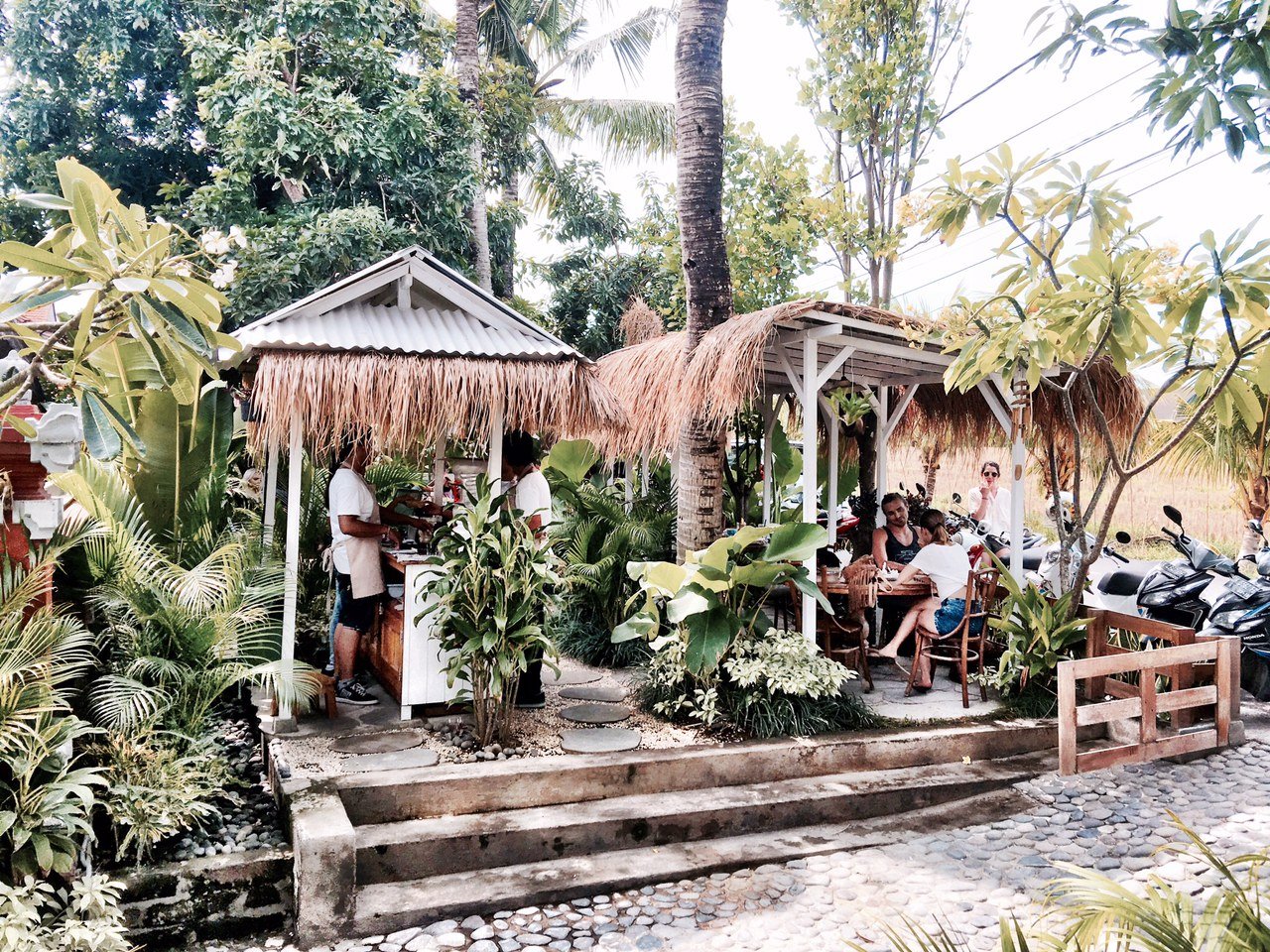 The Shady Shack offers a comfortable and relaxed atmosphere to enjoy your breakfast. For breakfast at The Shady Shack, there are several menu options offered. Including American breakfast, pancake stack, avocado toast, smoothie bowls, omelets, and many more. You can also add drinks such as coffee, tea, or fresh juice to accompany your food.
Location of The Shady Shack: CLICK HERE
Instagram: @theshadyshack
2. Café Organic

In the morning, Cafe Organic Seminyak serves a menu of healthy food made from organic and quality ingredients. You can order menus such as oatmeal with fresh fruit, scrambled eggs with organic vegetables, or smoothie bowls with a variety of healthy toppings. In addition, this cafe also provides a variety of healthy drinks such as natural juices and herbal teas. Cafe Organic Seminyak offers a healthy and delicious breakfast experience in the middle of the beautiful atmosphere of Seminyak.
Location of Café Organic: CLICK HERE
Instagram: @cafeorganicbali
3. Nook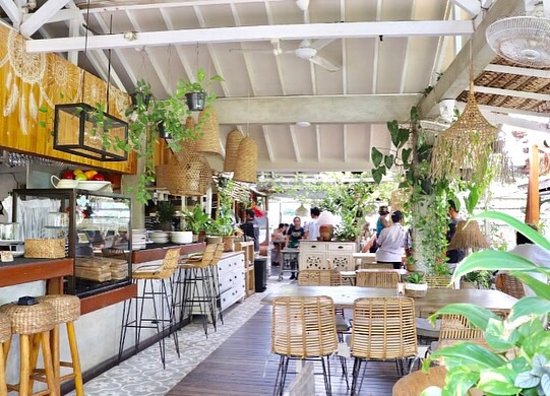 For breakfast at Nook Seminyak, you can order an acai bowl menu made from fresh ingredients such as fruits, granola, and yogurt. You can also try the omelet menu with a choice of toppings such as chicken, bacon, and vegetables. In addition, there is also a waffle menu served with toppings such as honey, nuts, or fruit.
Nook Location: CLICK HERE
Instagram: @nook_bali
4. Espresso revolvers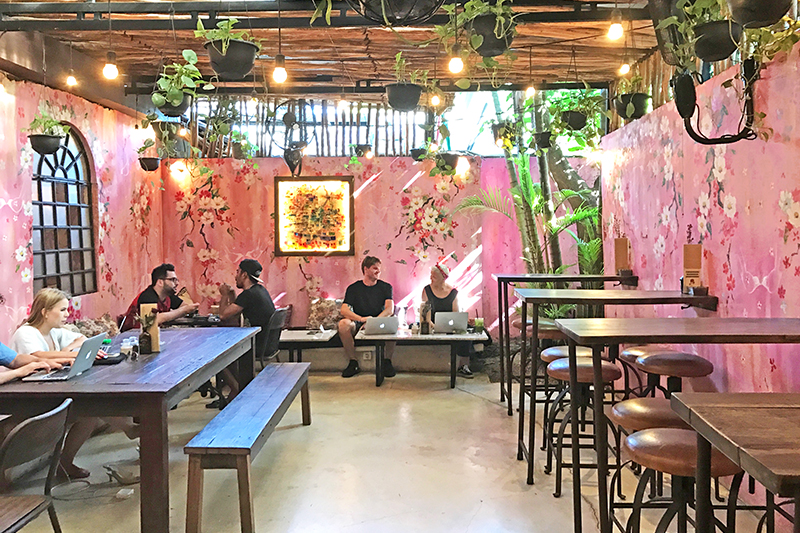 For those of you who can't start your morning without a cup of coffee, Revolver Espresso is the right place to satisfy your coffee cravings. Having a cool, cozy atmosphere, artistic interior design, and serving a variety of delicious food and drink menus makes this place one of the best choices for breakfast places in Seminyak. For breakfast at Revolver Espresso Seminyak, you can try the breakfast burger menu which consists of ground beef burger, sunny side up eggs, cheddar cheese, and BBQ sauce. You can also try the healthy breakfast bowl menu which consists of quinoa, sunny-side-up eggs, fresh vegetables, and pickled dressing. In addition, there is also an all-day breakfast menu consisting of eggs, bacon, sauce, and bread. All of these menus can be enjoyed with drinks such as coffee, tea, or fresh juice.
Espresso Revolver Location: CLICK HERE
Instagram: @revolver.bali
5. Sisterfields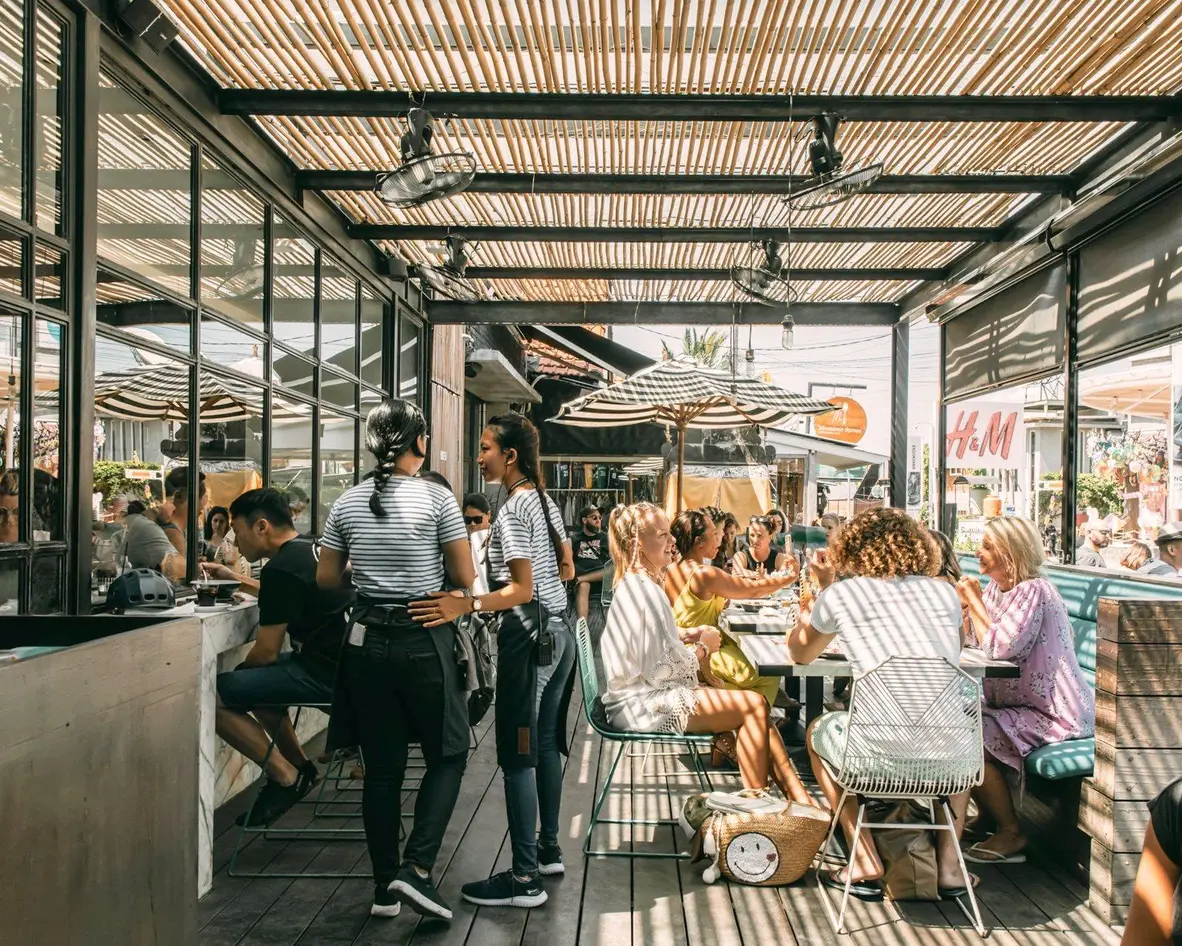 This restaurant is located on Jalan Kayu Aya which is a shopping center area in Seminyak and is well known for its delicious and fresh breakfast menu. You can order the All Day Breakfast menu which consists of scrambled eggs, bacon, tomato sauce, mushrooms, and toast. Everything is served fresh and looks very tempting. Perfectly grilled omelet and bacon, fresh and tasty tomato sauce, and crispy and delicious mushrooms. Toast mixed with butter and honey is also very delicious. This restaurant also serves a menu of vegetarian and gluten-free food for those of you who have special needs.
Sisterfields Location: CLICK HERE
Instagram: @sisterfields
Those are recommendations for breakfast places in Seminyak that you can visit. Far or near the cafe depending on your accommodation in Seminyak. Besides thinking about breakfast, have you also thought about where to have dinner? You don't need to worry because we have prepared recommendations for the place. Everything you need is in our article about Best Dinner Restaurants In Seminyak. If that still makes you not satisfied, then try to enjoy a romantic night on the beach in Seminyak. You can read all the reviews in our article about Best Beachside Restaurants.