Nestled in the heart of Seminyak, Bali lies the best beach club in town - Cocoon Beach Club. With its idyllic beachfront location, the club offers a stunning setting for visitors to enjoy the island's beautiful scenery. Cocoon Beach Club is a must-visit destination for anyone looking for a relaxing, yet lively atmosphere with great food, drinks, and entertainment. In this article, we will take a closer look at what makes Cocoon Beach Club stand out from the rest and why it is regarded as one of the best beach clubs in Seminyak. Join us as we review the club's offerings and give you an inside scoop on what to expect during your visit.
The Beach and Pool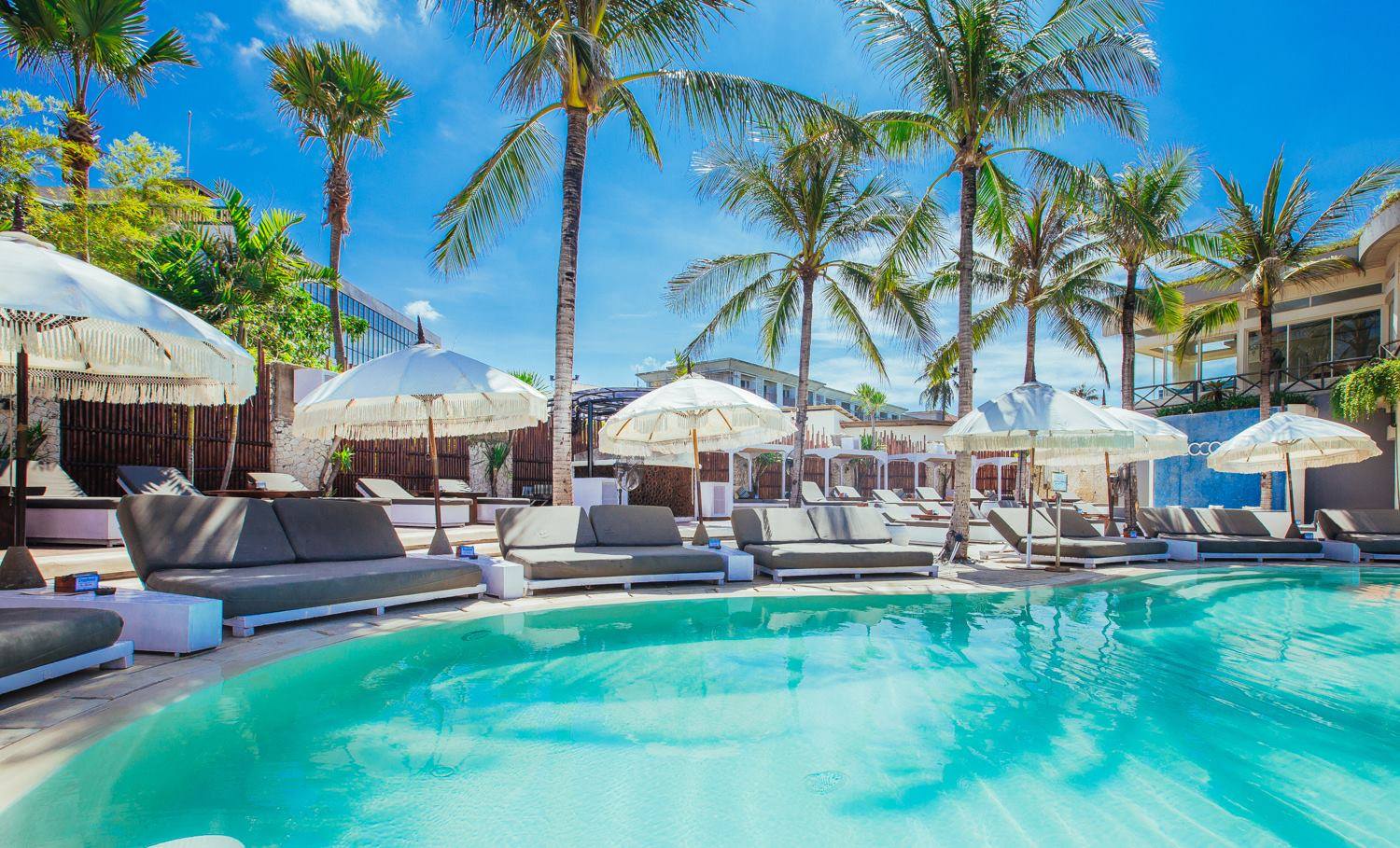 Cocoon Beach Club boasts a prime beachfront location, making it an ideal spot for visitors to soak up the sun and enjoy the warm sand between their toes. The club's beach area is expansive, providing ample space for guests to lounge on beach chairs while taking in the breathtaking views of the Indian Ocean. The beach area also features a number of beach umbrellas and cabanas that offer respite from the heat and privacy for those seeking a more intimate setting. Whether you prefer to sunbathe or read a book in the shade, Cocoon Beach Club's beach area has something for everyone.

In addition to the beach area, Cocoon Beach Club also features an inviting pool area that is perfect for cooling off on a hot day. The pool area is large and surrounded by palm trees, providing a tropical oasis that feels like a world away from the hustle and bustle of Seminyak. The pool area also features a swim-up bar, where guests can order refreshing cocktails and snacks without ever having to leave the water. With plenty of lounge chairs and cabanas surrounding the pool, guests can spend the entire day relaxing and taking in the gorgeous surroundings.
Activities And Event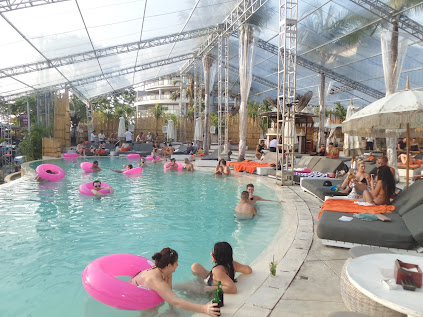 Cocoon Beach Club is not just a place to relax and unwind. It's also a hub for exciting activities and events that are sure to keep visitors entertained. The club hosts a range of events throughout the year, including international DJs, live music, and fashion shows. These events draw large crowds of locals and tourists alike, creating an energetic and lively atmosphere.

Aside from regular events, Cocoon Beach Club also offers a variety of activities for guests to enjoy. The club's spacious beachfront location is perfect for beach volleyball, and guests can rent equipment from the club to play. For those who prefer a more laid-back experience, the club also provides massage services, ensuring guests can truly relax and indulge during their visit.

Additionally, Cocoon Beach Club offers a unique opportunity to experience Bali's stunning sunsets in style. Every evening, the club hosts a Sunset Cocktail Hour, where guests can enjoy a selection of delicious cocktails while taking in the breathtaking views of the sun setting over the ocean. It's the perfect way to start an evening of entertainment at the club.
The Food and Drinks
Cocoon Beach Club is not just a destination for soaking up the sun, but also a foodie's paradise. The menu is extensive, featuring both Indonesian and international cuisine, making it perfect for travelers who are looking to experience a variety of flavors.

One standout dish is the Balinese-style roasted pork belly, which is cooked to perfection with crispy skin and tender meat. It's served with a side of sambal matah, a traditional Balinese sauce made with chili, shallots, and lemongrass, which adds a burst of flavor to the dish. Another must-try is the seafood platter, which includes a selection of fresh fish, prawns, and calamari, grilled to perfection and served with a side of garlic butter sauce.

Cocoon Beach Club also offers an impressive selection of cocktails, mocktails, and other drinks to quench your thirst. One standout cocktail is the "Cocoon Breeze," a refreshing blend of gin, cucumber, and lime juice, garnished with a slice of cucumber and served over ice. For those who prefer non-alcoholic beverages, the "Coco Loco" is a delicious and healthy choice, made with coconut water, pineapple juice, and fresh lime juice.

While prices may be higher than average, the quality of the food and drinks is definitely worth the cost. The Balinese-style roasted pork belly is priced at IDR 135,000 (approximately USD 9.50), while the seafood platter costs IDR 395,000 (approximately USD 28). Cocktails range from IDR 120,000 to IDR 140,000 (approximately USD 8.50 to USD 10), while non-alcoholic beverages are priced at around IDR 60,000 (approximately USD 4.50). Overall, the menu options at Cocoon Beach Club are diverse, delicious, and well worth the cost for a memorable dining experience.
Accommodation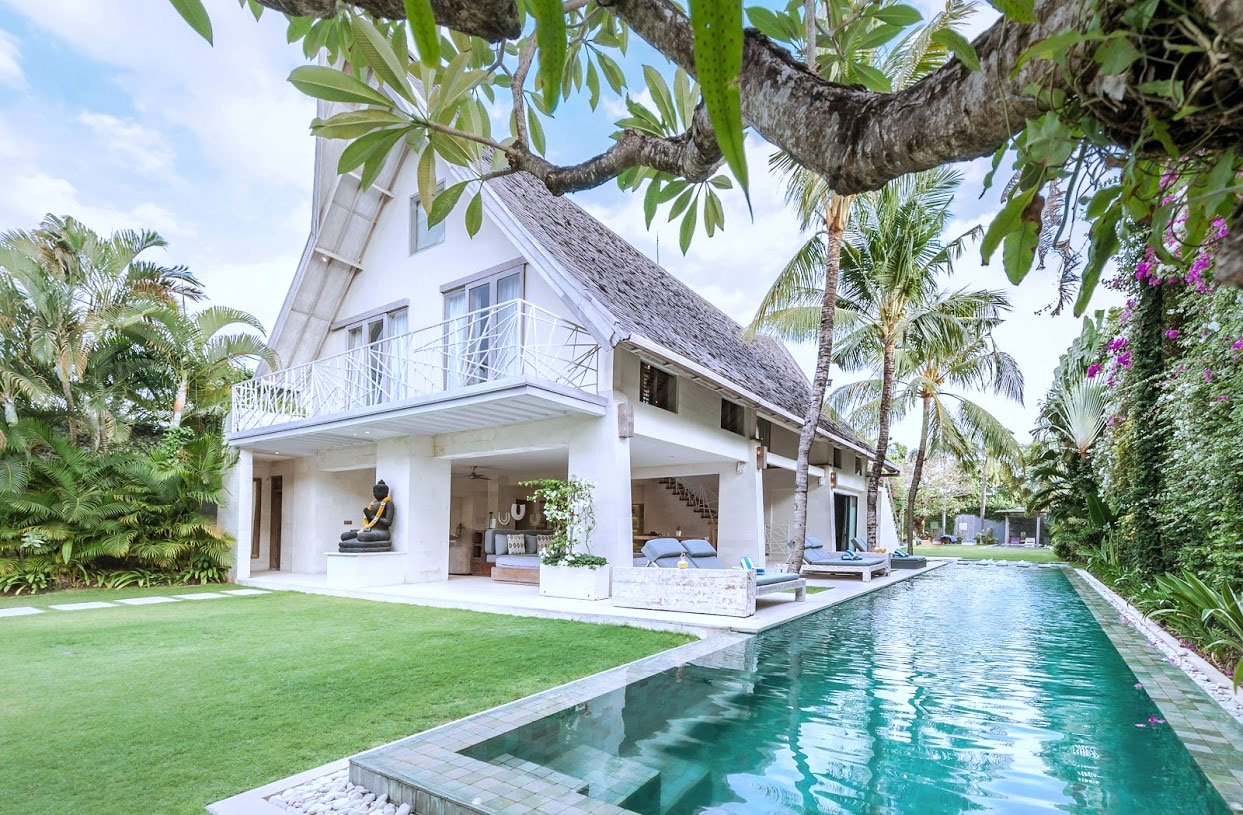 As you can see, Cocoon Beach Club offers a memorable experience with its stunning beachfront location, extensive menu options, and exceptional service. But the fun doesn't have to end there. For those looking to extend their stay in Bali, consider booking a villa in Kerobokan at Casa Mateo Villa. Just a short distance away from Cocoon Beach Club, Casa Mateo Villa offers luxurious accommodations and exceptional hospitality, making it the perfect place to relax and unwind after a day of soaking up the sun at the beach club. So why not take your Bali vacation to the next level and book your stay at Casa Mateo Villa today?
With so many beach clubs in Seminyak, Cocoon Beach Club isn't the only beach club you can visit. There are many other popular beach clubs such as Mrs Sippy Beach Club, Potato Head Beach Club, Ku De Ta Beach Club, and Vue Beach Club. Each beach club has a different atmosphere and characteristics. Maybe this reference can help you find a beach club that impresses you.