Yoga Studios And Classes In Seminyak - What goes through your head when you think of yoga in Bali? Most of you will surely think of a place like Ubud which is considered the cultural and spiritual capital of Bali. Some may also think of a place like Canggu that already has the characteristics of a tourist destination for surfing, yoga, and healthy food. Just a few people know that there is one more place in Bali that has some great yoga studios hidden behind the glittering nightlife, and that is Seminyak. The city which is considered a fashion city with shopping centers, beach clubs that never sleep, and various famous restaurants, has now begun to be balanced with various places of relaxation such as classy spas and yoga studios. If you are currently looking for the best yoga studios and classes in Seminyak, here are our recommendations:
1. Yoga Shala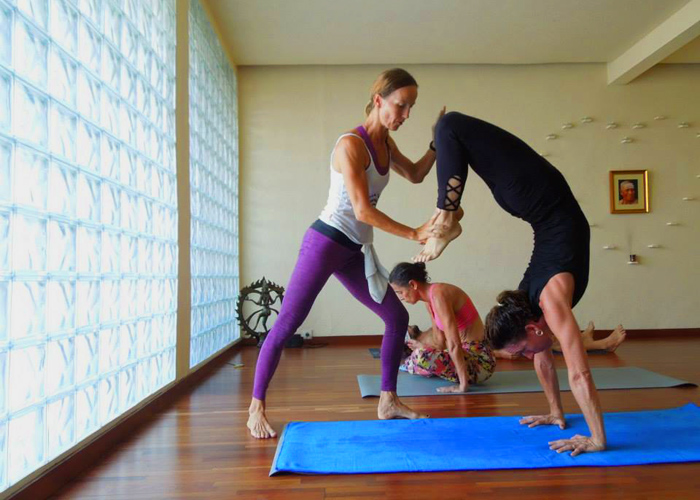 Yoga Shala which is located in the center of Seminyak makes this place very easy to find. It is located next to Devine Earth which is a vegan eatery that can be your resting place after practicing yoga. The yoga classes offered by Yoga Shala are Mysore Style Ashtanga Yoga, Hatha Yoga, Vinyasa Flow Yoga, and meditation classes. You can take classes 7 days a week guided by professional and certified instructors. Yoga equipment such as mats, towels, and water will be provided. The class will last for 1.5 hours and you only need to pay IDR 135,000
Yoga Shala Location: CLICK HERE
2. Jiwa Yoga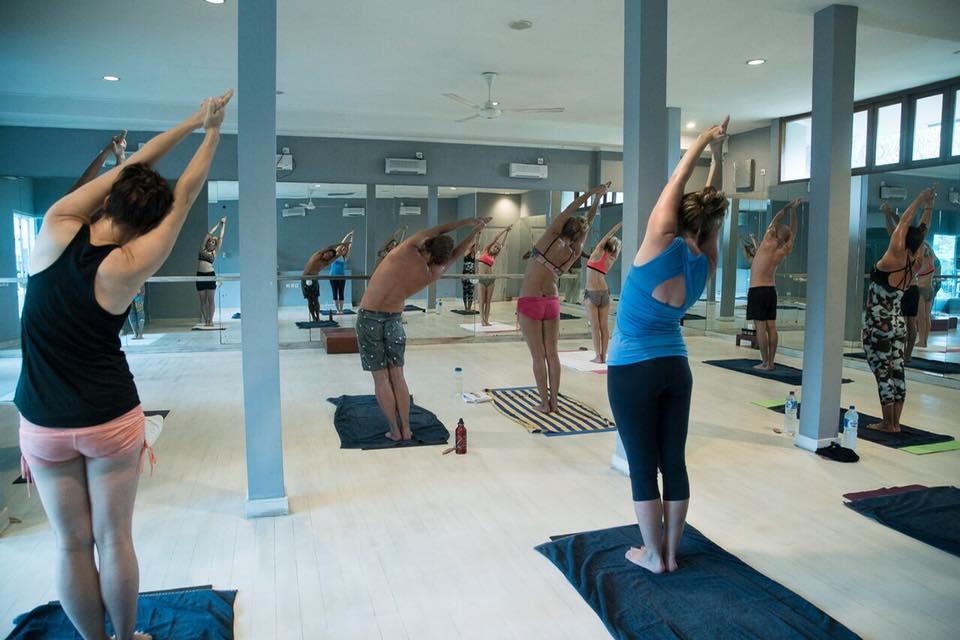 Have you ever heard of hot yoga? Yes, it is a yoga treatment that is currently popular all over the world. Yoga practice is done in a room that has a temperature of 40 degrees and you can get that sensation at Jiwa Yoga. With a Bikram yoga session in such an extraordinary place, the sweat won't stop flowing. Even though it sounds like a tough workout, there's no need to worry for those of you who are beginners because this yoga studio in Seminyak adheres to the principle of "yoga for everyone" which is actually implemented in their daily classes. For those of you who are interested in taking this class, you need to prepare IDR 180,000 for one class.
Location of Jiwa Yoga: CLICK HERE
Instagram: @jiwayogabali
3. Olop Iyengar Yoga Studio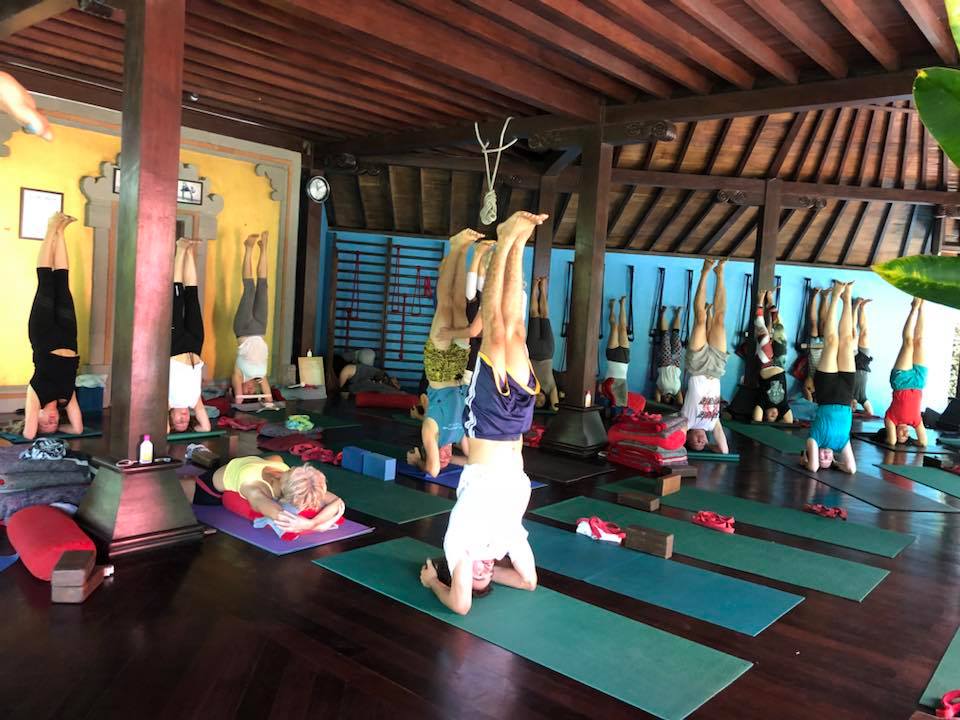 Joining a yoga class at Olop Iyengar Yoga Studio will give you peace and tranquility. With the place having a lush garden and the training center designed like the traditional Javanese Joglo pavilion, you will be surprised to find that it is located in the middle of the city. Your yoga practice will be guided by Olop Arpipi who is a certified senior yoga instructor. You will be taught Iyengar and Hatha yoga with patience, love, and dedication. When you plan to come, make sure you have enough free time because one class lasts 2 hours and costs IDR 100,000. The yoga class schedule is only open 3 times a week.
Location of Olop Iyengar Yoga Studio: CLICK HERE
Instagram: @olopiyengar
4. Yoga 108 Bali

Even though its location is on a small road, Yoga 108 deserves to be called a hidden gem. What makes it even more special is that it's only minutes away from Seminyak beach, so you'll have the perfect day to combine your yoga session with a sunset on the beach. Sagi Jessie Dagon as the teacher will give you some yoga practice styles like Ashtanga, Hatha, Vinyasa, and Yin Yoga. One yoga class at Yoga 108 Bali costs IDR 100,000. For those of you who want to be closer to the teacher, you can also order private lessons and group classes.
Location of Yoga 108 Bali: CLICK HERE
Instagram: @yoga108bali
5. Prana Spa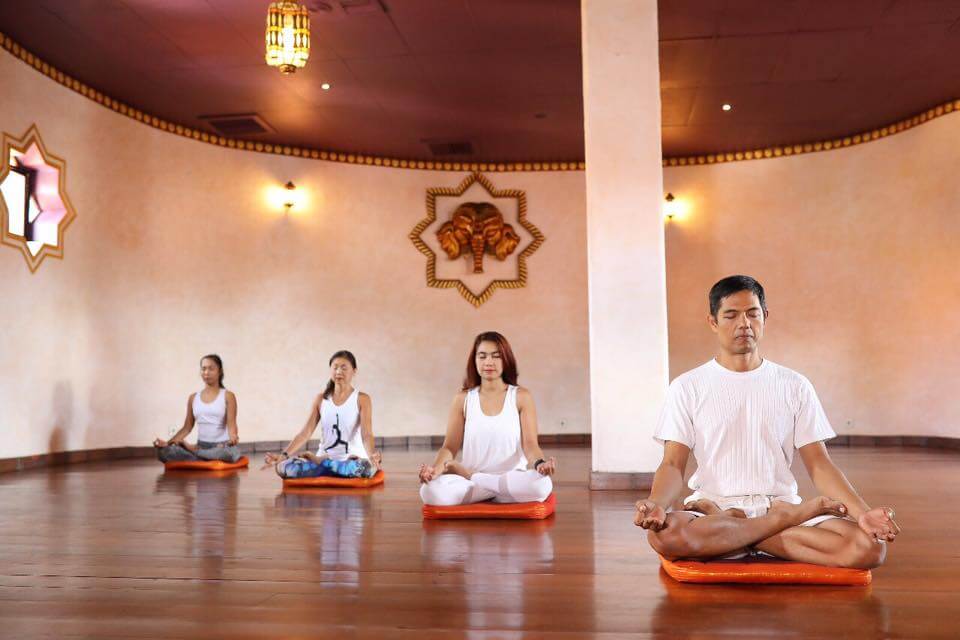 Not only offering luxurious Spa services, but Prana Spa also offers yoga classes. The yoga classes offered are Vinyasa Yoga, Hatha Yoga, and Kapha Yoga. You will enjoy yoga practice in a Moroccan atmosphere for 1 hour at a cost of IDR 130,000. You can also combine yoga practice with a pampering spa in Seminyak. It's an experience that really adds value to the experience.
Location of Prana Spa: CLICK HERE
Instagram: @pranaspabali
Those are the 5 best yoga studios and classes that you can visit in Seminyak. We hope that with this article you can plan a more perfect vacation in Bali. Make sure you look for a place to stay close to these great yoga studios. Casa Mateo Villa is one of the strategically located villas. You can easily visit all Seminyak tourist attractions including those great yoga places. Apart from its strategic location, Casa Mateo Villa is also the right choice for those of you who are looking for a private villa in Seminyak with a pool.